Do I need permission to take a child abroad from the UK
8 Dec 2021 | Kesha Pabari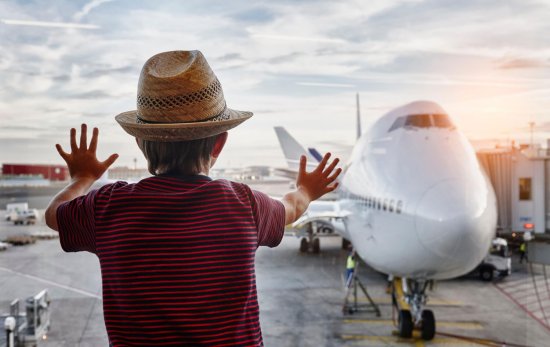 Can a mother take a child out of the country without father's permission?
For a parent to take their child abroad on holiday or otherwise, they must have consent from those who hold Parental Responsibility for that child.
A mother is automatically granted parental responsibility. On the other hand, a father can obtain parental responsibility in several ways, one of the most common being if they are stated on the child's birth certificate. A father will also have parental responsibility if they are married to the mother at the time of the child's birth.
Suppose both parents have parental responsibility, which is very often the case. In that case, neither parent can remove a child from the jurisdiction of England and Wales without having consent from the other parent or an Order from the Court permitting them to do so.
A lives-with Order permits a parent, in whose favour the Order is made, to take a child out of the country for up to 28 days without needing consent from the other parent. It is, however, good practice to notify the other parent of any travel plans.
Removing a child from the jurisdiction without the above consent or order could be considered child abduction.
There are three broad categories of child abduction:
Abduction – this is where a child is taken out of the jurisdiction without the consent of all those with Parental Responsibility or permission from the Court;
Wrongful retention – a parent may consent to the child going abroad but only for a limited period of time, for example, two weeks. A parent can be considered as wrongfully retaining a child if they refuse to return the child to the jurisdiction upon that agreed period ending; and
The threat of abduction – this is where there is a risk that a child will be taken overseas without the appropriate consent.
Threat of abduction
Act as fast as possible if there is a real concern that your child will be taken abroad without your consent.
If this threat is imminent, it is important to notify the Police urgently. Child Abduction is a criminal offence, and the Police can try to help if they are notified in time.
It is also as equally as important to locate your child's travel documentation. If your child's passport is with the other parent, this should also be communicated to the Police. If you live under the same roof as your ex-partner and are concerned about a potential abduction, it may be worth knowing where the child's travel documentation is located.
Instructing a specialist child abduction solicitor as quickly as possible is also very important. Depending on the facts, it may be necessary to make an urgent application for a Location Order and Prohibited Steps Order to prevent your ex-partner from being able to remove the child from the country.
Abduction/Wrongful retention
If you find yourself in a position whereby your ex-partner has already taken your child abroad or, alternatively, refuses to return your child after an agreed holiday period, you need to contact the Central Authority in the country where your child is. It is very important to act as quickly as possible.
For example, if your child had been abducted to England, this would be ICACU (international child abduction and contact unit). ICACU could then appoint a specialist child abduction solicitor to help you.
If you are unsure about your child's location, you should contact a solicitor immediately.
To speak to a child abduction solicitor, call Kesha Pabari, or complete an online enquiry form.
Kesha specialises in dealing with cross-jurisdiction disputes, including relocation matters and representing the applicant and respondent in child abduction matters. Kesha also has experience in representing applicants and respondents seeking international contact through Article 21 of the Hague Convention.
"From the first telephone conversation Kesha Pabari - who was dealing with my case - was very helpful and honest and thanks to her I found the whole thing much less stressful than my divorce some years before. About her work - it was simply excellent and I cannot thank her enough for everything that she has done as well as for her support and understanding at all times."

"I would highly recommend Osborne Law to anyone going through a divorce. I worked with David Leadercramer and Kesha Pabari - both of whom I couldn't recommend enough. I worked particularly closely with Kesha who's really empathetic and human approach to working was hugely appreciated in really stressful times."

"Thank you for helping me more than you can ever imagine"

"If I had a solicitor like Kesha, and a statement prepared the way Kesha did it, the result of my divorce in 2012 would be completely different. The experience with Osbornes was so positive."

"Amazing help & support. Great communication from Kesha throughout. Couldn't have asked for a better legal team."

"Many thanks to Kesha Pabari and Mark Freedman for handling the financial settlement of my divorce with great experience, achieving the desired results despite the odds... Kesha in particular i would like to command for how she handled my case with care, explaining me what needed doing when and also insisting on certain procedures when i would have opted for an 'easier/cheaper' way out... Many thanks again to both Kesha and Mark for their expert advise and knowledgeable handling of my case."

"Kesha Pabari was the most kind, considerate and supportive lawyer, equally astute with due process and I would wholeheartedly recommend her."