HNW Directory Ranks Osbornes Divorce Lawyers
22 Jul 2021 | Mark Freedman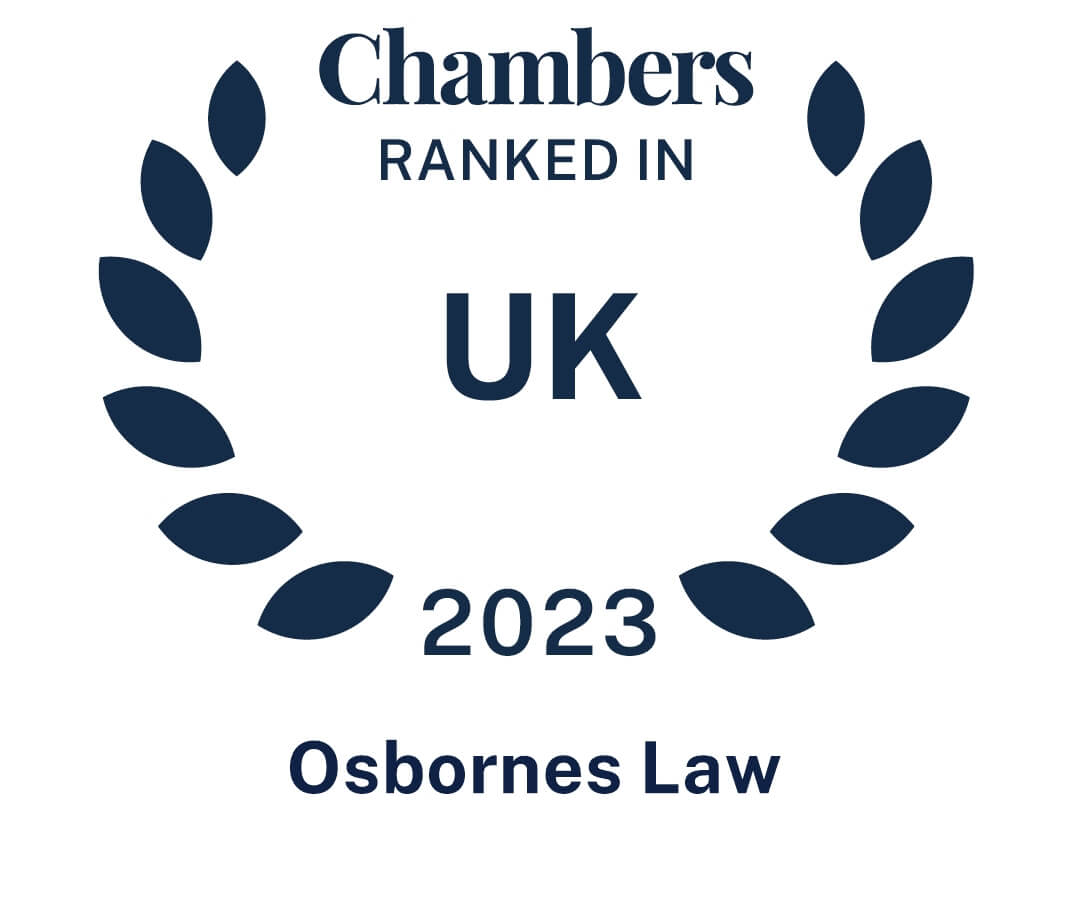 The family department at Osbornes Law has been ranked in the Chambers HNW directory.
Partners, Mark Freedman and Lisa Pepper have both been ranked as leading lawyers.
Mark is ranked as a leading divorce lawyer in London and Lisa is a leading family mediator, assisting HNW divorcing couples to understand what they are entitled to in a divorce and finalise arrangements for children, click here for more information.
The guide ranks leading lawyers and advisers to high-net-worth and ultra-high net worth individuals and clients and is produced after a significant research period during which lawyers and clients are approached to provide feedback.
Chambers HNW comments that Mark advises "high net worth individuals on complex financial family matters and those with cross-border issues."
Those who submitted feedback on Mark said that he "is great with clients, he is "tenacious and a trial fighter."
Lisa pepper is singled out for her thriving mediation practice. The directory highlighted her client care and said that she has a "substantial amount of empathy which she brings to any mediation, and she works extremely hard to gain the trust of people".
Lisa was also praised for dealing with "complex financial disputes work" and for being "well versed in dealing with individuals of high net worth."
Another source enthuses: "She is a phenomenal mediator. She is full of insight and is very creative in her solutions."
Both Lisa and Mark are also ranked as leading divorce lawyers in Chambers UK. They are also ranked in the Legal 500, Spears HNW Guide and are featured in the Tatler advisory address book as leading international divorce lawyers in London.
The family team at Osbornes Law is one of the biggest in London with over forty-five years of experience in advising clients on all family matters and disputes. The department is also home to a unique parenting team that advise on adoption, surrogacy, and fertility law.
The family department at Osbornes Law is also shortlisted at the Family Law Awards 2022 in the category for 'Family Law Firm of the Year in London'.
To speak with one of our lawyers call us or fill in an online form, and we will call you back.
"She has impressed me as someone who fights my corner but also understands the importance of resolving issues without unnecessary escalation. She is calm and reassuring."

"Her mediation practice is exceptional; she is also a great solicitor and has a breadth of skill which is really useful."