Naomi Angell, founder, celebrates Coram Children's Legal Centre's 40th birthday
22 Dec 2021 | Naomi Angell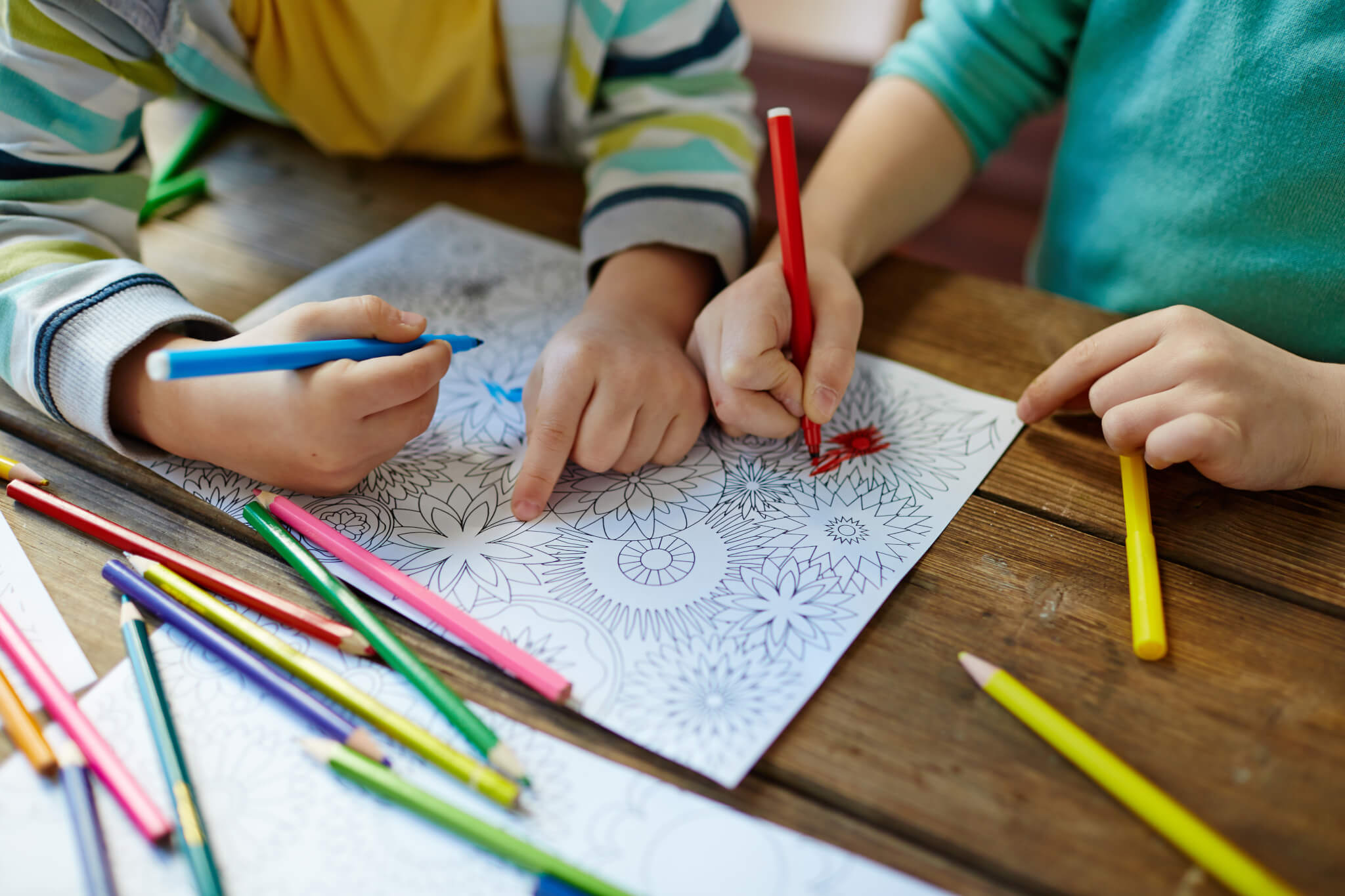 Naomi Angell, Head of Osbornes' Adoption, Surrogacy and Fertility Law Unit spoke, at the 40th birthday of the Coram Children's Legal Centre.
Naomi was a founder of the Centre during International Year of the Child in 1981.
The story of the inception of the Centre began in law centres during the 1970s. It was there that childcare law was first recognised as an area of law needing specialist and high-quality legal representation for both children and parents. At that time Local Authorities were able to take children into care with neither children nor their parents being represented, although the effect of care orders being made were so far-reaching both for the families involved and for society in general.
Naomi and another well-known children's lawyer, Pat Monro, were working at Camden Law Centre conducting care cases. They were shocked that the inadequacies of child care law at that time, ignored the human rights of the children or the parents involved. In the late 70s, both Naomi and Pat moved from the Law Centre to a newly established innovative, dedicated, children's law firm, Wilford McBain, the first such venture in the UK.
From casework both in Law Centres and then at Wilford McBain, it was clear that many changes to law and process were needed to ensure the voice of the child was heard in any important decisions made about them and their rights and interests more adequately protected and promoted.
1981 was The International Year of the Child and the search was on for a national flagship project for the International Year. Naomi Angell together with Wilford McBain proposed to the International Year the establishment of a national Children's Legal Centre, a proposal that received overwhelming support, from the major children's NGOs, voluntary organisations, other major stakeholders and the government.
Naomi then moved to Whitehall to become the Project Manager to set up the Centre and helped to secure significant central government and other funding that enabled the Centre to open its doors during the International Year.
Naomi is now a patron of the Centre together with The Right Honourable the Baroness Brenda Hale of Richmond who is the just retired President of the Supreme Court, Sir Andrew McFarlane, President of the Family Division of the High Court and Cherie Booth QC.
Over the years, many children's rights projects have closed their doors, the victims of funding cuts. Coram Children's Legal Centre is now 40 years old and continues to flourish. It has achieved many victories in landmark legal cases, addressed numerous changes to law and practice, both nationally and internationally. It has always worked to promote and protect the human rights of children and young people and to provide access to justice for them. The Centre's work covers a broad area of children's law including education, immigration, nationality and asylum, ensuring a voice for children in public and private law family cases the provision of a national advice service.
In November the Centre celebrated its 40th year at a birthday event where Naomi was one of the speakers, along with Baroness Hale, Sir Andrew McFarlane, Professor Dame Carolyn Hamilton, the current director of the Centre, Carol Homden, Coram's Chief Executive and Her Honour Judge Celia Dawson, the Chair of the Centre's trustees as well as several young people who had been helped by the Centre.
Nelson Mandela said that "The test of a civilised society is how it treats its children".  Coram Children's Legal Centre has undoubtedly risen to this challenge in transforming the legal landscape for so many children and young people nationally and internationally.
To speak to Naomi Angell about a children's law case, please call her, or complete an online enquiry form.
Naomi Angell has considerable strength in adoption, surrogacy and fertility issues

Naomi Angell is a renowned practitioner in the market with a wealth of experience in family cases involving immigration issues. She has a depth of knowledge in surrogacy issues and is respected for her experience handling adoption matters.

"She is responsive and very knowledgeable – she knows everything on the family law side of adoption and is also very generous with her time."

"Naomi is second to none in her knowledge of adoption and her work in surrogacy is also a strength."

"She has an encyclopaedic knowledge and an in-depth understanding of this work. She's extremely empathetic and can put herself in the client's shoes. She's also very strategic and is good at pre-empting litigation."

"Their family department is very strong, from adoption to child abduction and matrimonial finance, this is a very strong team."

"Naomi Angell is a stand out individual who is well regarded as to the go-to lawyer in her field. What Naomi doesn't know about adoption is not worth knowing."

"She is the queen of inter-country adoption. She is experienced in the field over a long period of time. She has wonderful client skills and is committed to getting proper outcomes."

"She is an adoption superstar. She has an encyclopaedic knowledge of immigration law, and knows what's on the horizon due to her involvement in policy."

Naomi Angell – the doyenne of adoption and surrogacy family law, dedicated to her clients and hardworking.

The team has considerable strength in adoption, surrogacy and fertility matters through Naomi Angell.

"Highly recommended
Bridget and Amy-Jo were very supportive during what were very stressful proceedings. They were collaborative and I felt listened to and part of a team rather than just a client. We ended up being successful at the hearing."

"She's extremely knowledgeable and highly professional."

"She is the guru when it comes to international adoption and she's an expert in her field."

Naomi Angell has a vast wealth of knowledge and experience.

"Naomi Angell is a highly esteemed practitioner who is highlighted as "a leader in the field" and "extremely knowledgeable" by interviewees. She is particularly recognised for her experience in complex adoption disputes."

Bridget Thompson is a public law specialist noted for her extensive practice in matters involving alternative families and adoption. An interviewee observes: "She's a fighter, she's clever, and she understands all aspects of a case."

"Naomi Angell is a leading name in international adoption."

"Recognised for its expertise in both domestic and international adoption, as well as assisted conception."

"Naomi Angell is a leading figure in domestic and inter-country adoptions, and also has expert knowledge of related fertility and surrogacy issues."

"Naomi Angell is phenomenal. She's done it for so long and knows so much that she's a fount of knowledge. If Naomi doesn't know something, it isn't worth knowing."

Naomi Angell is the doyenne of inter-country adoption and the font of all knowledge in this area.

Highly respected for her [Naomi Angell] focused on cross-border children work, including surrogacy matters.

Naomi Angell advises on international adoptions and complex surrogacy matters. She is commended for her broad, in-depth experience."

Naomi Angell is an expert in adoption issues.

Naomi Angell leads the market in cross-border children law matters. Sources confirm that she is "at the cutting edge of changing law and policy" when it comes to international adoption

Naomi Angell is described as hugely experienced, calm and a good listener.