Thirty lawyers at Osbornes noted by Legal 500 2023
24 Oct 2022 | Lisa Pepper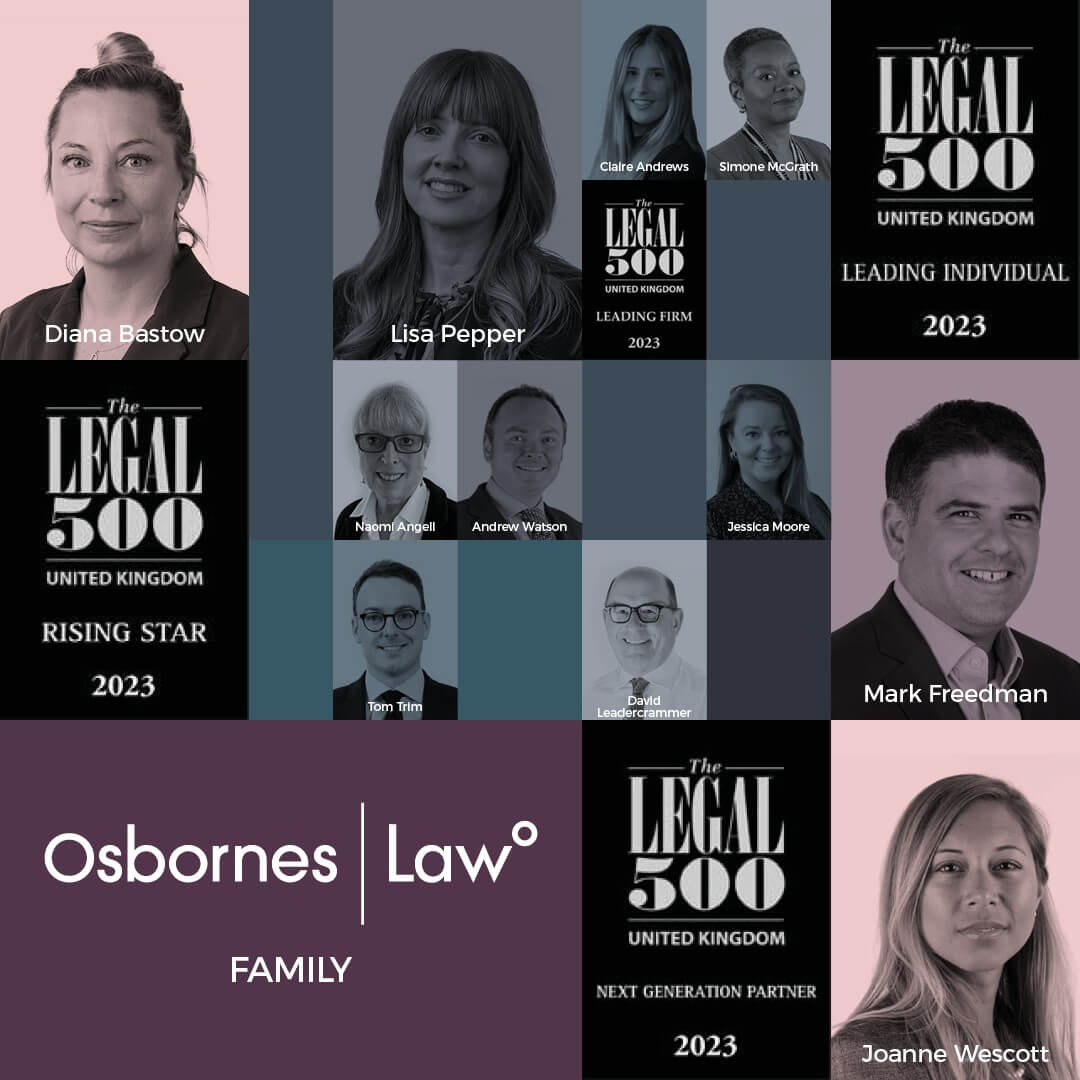 Osbornes Law has once again been ranked in The Legal 500 2023.
The Legal 500 is an independent legal guide which ranks leading law firms and lawyers from across the UK after completing a research process which involves analysing feedback from over 300,000 clients and lawyers.
Seven departments at Osbornes have been ranked in the 2023 directory including family HNW divorce and financial settlements, children protection and arrangements, family mediation, medical negligence, and personal injury claims and contentious trusts and probate The firm is also ranked as a leading law firm in the UK for social housing advice and in the category of administrative and public law.
Thirty of our lawyers have also been noted in the directory as either being leaders in their field, rising stars or recommended lawyers.
Some comments regarding Osbornes from the latest directory include:
"Osbornes somehow combine the accessibility of a local firm, with the professional standards of a national or city outfit. They are ambitious for their clients and expect high standards from all who work with them."
"Osbornes has impressed me with their personal touch for clients…The partners all have vast experience and are highly respected in their field."
"They are a boutique firm with highly experienced partners who are well-respected in the industry."
'It is clear the firm put the interests of their client first at all times. The associates have a thorough knowledge of the area of law, communicate effectively and are incredibly easy to work with."
"Osbornes offers a unique service of high-quality advice and representation across a wide range of areas of law."
"I have nothing but praise for Osbornes Law. They provide an excellent client centered service. I would not hesitate to recommend them. A client would be in very safe hands with them."
"They are completely committed to doing the absolute best they can for every single client. They are bright, knowledgeable, and innovative. Commitment to the cause, willingness to go the extra mile and complete command of the area mean they always give the right advice and do the best job possible."
To speak to one our lawyers call us or fill in the online form below.
"I have nothing but praise for Osbornes Law. They provide an excellent client centered service. I would not hesitate to recommend them. A client would be in very safe hands with them."
Contact us today
Email us Send us an email and we'll get back to you