I helped build my spouse's career
9 Nov 2021 | Lisa Pepper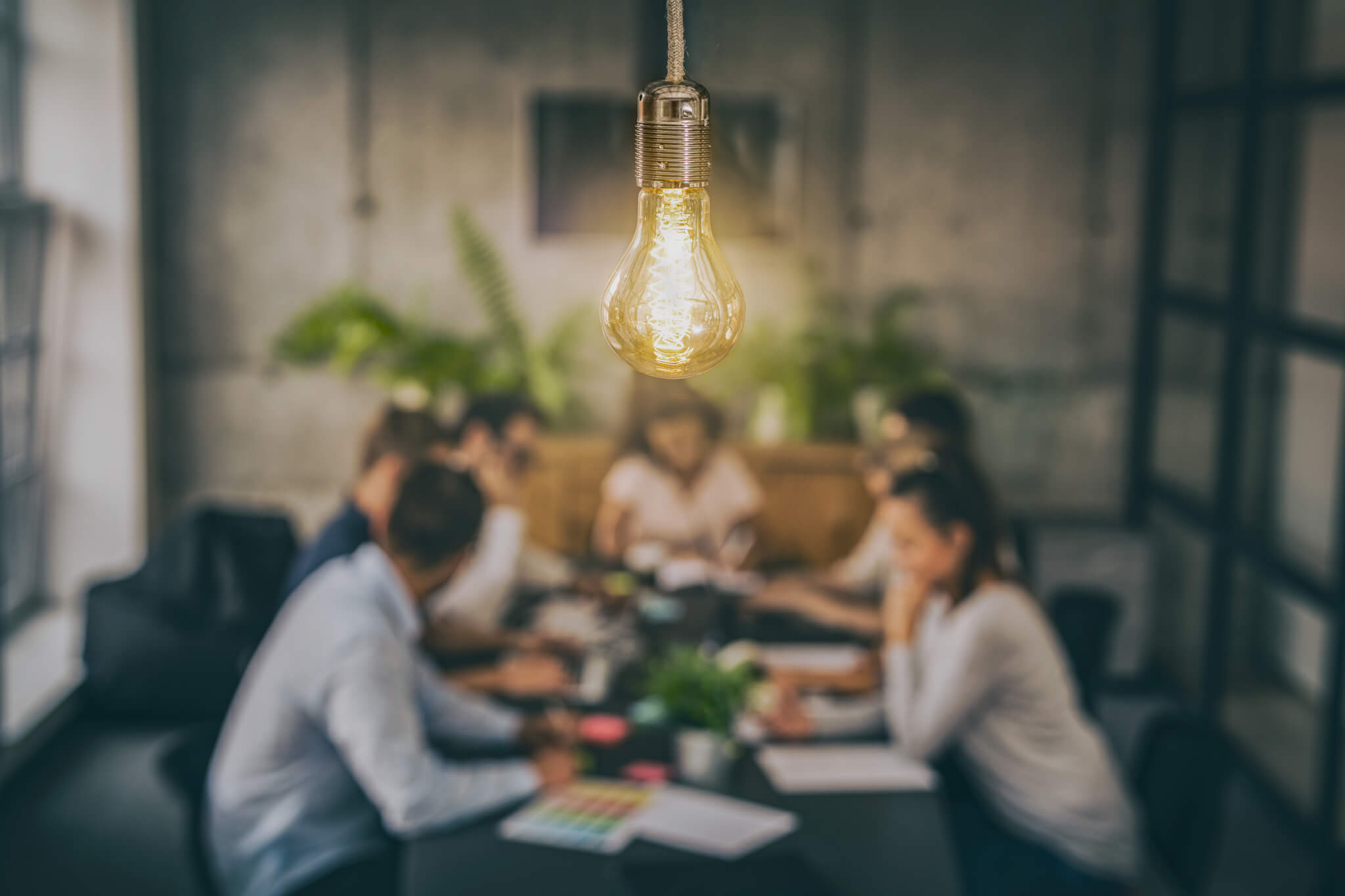 What is the impact on our divorce settlement?
It's been almost two years since The Da Vinci Code author Dan Brown and his wife Blythe separated, but the couple are still involved in heated court battles over their financial split. She has accused him of concealing millions of dollars worth of projects, and is claiming a share of this money on the basis that she played an integral role in building her famous husband's career.
While few of us are lucky enough to be married to famous authors or millionaires, Blythe Brown's situation is relatively common. Lots of people give up a potentially lucrative career to look after children and support their spouse in their career. Or, they work themselves to exhaustion to support their other half financially while they build a business from scratch. 
In the recent case of  RC v JC [2020] EWHC 466 (Fam), a claim for compensation was successfully argued.  As part of the divorce settlement, the wife was awarded compensation of £400,000 for giving up the chance to become a partner in a law firm, so that the husband's career as a solicitor could take precedence. The Judge reminded us that compensation cases are exceptional and that the wife succeeded in arguing compensation because:
The assets were sufficient to fund the claim after a sharing award had been made and needs had been met.

The Judge accepted the wife's evidence she was likely to have had a successful career: "I cannot be sure whether the Wife would have become a partner at the firm, but I can say that she stood a very good chance. I have seen all her appraisals. In general, they show an extremely successful career at the firm. All the grades are either excellent or very good. For the last three years that we have copies of the appraisals, she was graded excellent. The comments lavish praise and are not remotely critical. The words that feature, some regularly, include "impressive"; "excellent"; "hugely committed and motivated"; "hard-working"; "fantastic"; "first-rate"; "inspires confidence"; "outstanding contribution"; "very dedicated"; "outstandingly strong litigator"; "excellent ambassador for the firm"; "very bright prospect for the future"; and "one of the very best litigation associates that we have".
You might think that if you sacrificed your own career (or sanity) in this way, you should be entitled to an extra share of your spouse's income and future earning potential. The situation is not clear cut, however, and will depend on the facts of your case. The Judge in the above case made it clear it was not to be interpreted as a "green light" to run a compensation claim.  
Who gets what in a divorce?
The starting point in any financial settlement is to value all the cash, property, assets (including company assets) and debts.  If a 50/50 division of the assets the couple built up during the relationship meets needs, that is the likely outcome.  A claimant spouse can expect to receive whichever is the highest: a claim calculated by reference to needs or a claim calculated by the 'sharing' principle. 
The courts have wide discretion to divide assets in any way that achieves a fair outcome. 
How do you decide what's fair?
When deciding what a fair split might look like, the courts will take a few things into account, including:
The income and earning capacity of each party

The marital home, assets and other financial resources of each party 

The financial needs and responsibilities of each party

The standard of living enjoyed by the couple before the marriage broke down
A spouse may try to argue that wealth generated through their own hard work – like the royalties Dan Brown earned from his books – should not be subject to equal sharing, since it far outstrips the contributions made by the other party. However, the courts have been extremely unwilling to accept this argument save in a few of big-money cases. 
This means that broadly, any money earned by the couple will be included in the marital assets, no matter which one of them earned it or what the other sacrificed to enable them to do so. 
What about future earnings? 
In the Brown divorce, one of the main questions for the court is whether Mrs Brown is entitled to a share of her ex-husband's future earnings on the basis that they are an asset acquired during the marriage because Mrs Brown gave up her own career to support her spouse.  
British courts have considered this question before, and have ruled that future earning capacity could not form part of the pot of marital assets for division. The reasoning here is that you have to draw the line somewhere, and you can't keep reopening divorce cases every time an ex receives a large royalties cheque or a promotion. 
The one area where future earnings may be relevant is spousal maintenance. These payments are typically paid by a higher-earning spouse to the lower-earning spouse for a fixed period of time after the divorce, so the lower-earning spouse has time to adjust and transition to financial independence – perhaps they need time to retrain for example. Although the claim is assessed on the basis of the claimant spouse's needs, the spouse of an A-list actor is going to be able to argue the "need" more money each month than the spouse of a GP.  Bear in mind either party can apply to vary the maintenance upwards or downwards if circumstances change. 
It's hard to second-guess what judges will order in financial disputes because there is a lot to take into account.  What we can say with absolute certainty is that it is always better to attempt to reach an agreement on the financial settlement before commencing a court process to settle matters. This will save you a lot of time, stress and money, and you are more likely to reach a result that reflects your contribution to the marriage. 
Osbornes Law are leading divorce lawyers in London. The firm is ranked in the legal directories and has been named one of the best law firms in England since 2019. We have two offices based in Hampstead and Camden. The firm is also shortlisted as London Family Law Firm of the Year 2022 at the Family Law Awards.
Lisa Pepper is a partner in the family department specialising in Divorce, finance and children matters. She is also an accredited mediator. Lisa specialises in helping parties with considerable international assets. She is ranked as a leading lawyer in Chambers UK, Chambers HNW, The Legal 500, Spears HNW directory and Tatler Advisory.
Contact Lisa by filling in an online form.
"Lisa Pepper is good at making herself available to clients and has a real focus on finding pragmatic solutions."

"Lisa Pepper is a complete all rounder. Her mediation skills are second to none. She is kind and compassionate and knows the law inside out!."

"Lisa Pepper is 'compassionate, supportive and committed to hear clients, with a very warm manner."

"Lisa Pepper is fantastic. She goes the extra mile for her clients and is a superb mediator."

"Osbornes has a hugely experienced mediation team with Andrew Watson, Bridget Thompson and Lisa Pepper who are able to offer financial and children mediation for a range of cases including those that are highly complex involving challenging clients."

"Lisa Pepper is fantastic with people and generates calm in her meetings to help clients give of their best."

I can't think of anyone who would handle a mediation better than Lisa.

Lisa Pepper is extremely hard-working and adored by her clients. She is a very empathetic and approachable lawyer.

"Lisa Pepper was recommended to me as non-nonsense and able to help me with a difficult and confrontational divorce. She more than lived up to that – she was practical, collected and always available with a clear opinion and suggestions of how to move forwards. She also was open and helpful about costs and how to mitigate them"

"Lisa Pepper is an outstanding mediator. She is very skilled and has an empathetic and professional approach which is comforting for clients. She never imposes her own view but is even handed and provides helpful guidance to clients so that they can make empowered decisions"

"Lisa Pepper has built up a very impressive mediation practice. She is very engaging and easy to relate to. She embodies mediation in the sense that she approaches her case in a very non-judgmental fashion and can quickly gain the confidence of those with whom she is mediating"

"Lisa Pepper is a brilliant mediator who produces results. She is effective at resolving matters without the need for the parties to engage in expensive and protracted litigation"

"Lisa Pepper is a fantastic mediator. She is fair, robust when she needs to be, and finds a way of facilitating agreements in the hardest of cases. Her guidance is spot on. She has an approachable and constructive mediation style"

"She has impressed me as someone who fights my corner but also understands the importance of resolving issues without unnecessary escalation. She is calm and reassuring."

"Her mediation practice is exceptional; she is also a great solicitor and has a breadth of skill which is really useful."

Lisa Pepper is extremely approachable and this shines through in the outcomes she achieves from mediation. She makes clients feel at ease, which enables them to feel empowered to resolve matters amicably and find a creative outcome which many mediators may have overlooked.

Lisa Pepper is building a very strong mediation practice at very competitive rates and is able to build a rapport quickly with almost anyone.

Lisa Pepper loves her work and has a very sensible head on her. That means her practice is thriving and rightly so.

Lisa Pepper is very thorough in her preparation and has super personal skills to put parties in mediation at ease

Lisa Pepper – good litigator, very friendly and approachable but tough, "straight bat" with the opposition. Can steer a client deftly to settle when he should.

Lisa Pepper gave me clear, level-headed and sensible advice during her handling of my divorce, and she demonstrated excellent understanding of the relevant law. She was on my side but fair and pragmatic, and her advice was always given with an eye to what was both equitable and achievable, and in line with the collaborative approach I'd wanted.

Lisa Pepper is particularly recognised for her role as a mediator in complex cross-border disputes. Her practice also includes handling prenuptial agreements and issues arising from the dissolution of civil partnerships.

"Lisa Pepper is "caring and considerate of the issues behind a matter, and will speak directly if she feels clients need that advice."

"The very personable and client-focused Lisa Pepper."

"Lisa Pepper somehow manages to get parties to settle on matters where there isn't much hope to start out with."

"Lisa can handle the large and complicated cases but takes equal care with the smaller cases. She is a highly skilled mediator who is a consummate professional."

Lisa Pepper is a skilled collaborative lawyer. Her instinct is always to resolve matters without compromising her clients' interests.

Lisa Pepper is always looking for a solution and has a very sympathetic approach to clients. She is highly regarded for her collaborative law practice.

Lisa Pepper deals with separation proceedings and leave to remove cases. Sources describe her as "a great person to work with: constructive, helpful and always infectiously happy.
Insights from our Divorce LawyersVIEW ALL