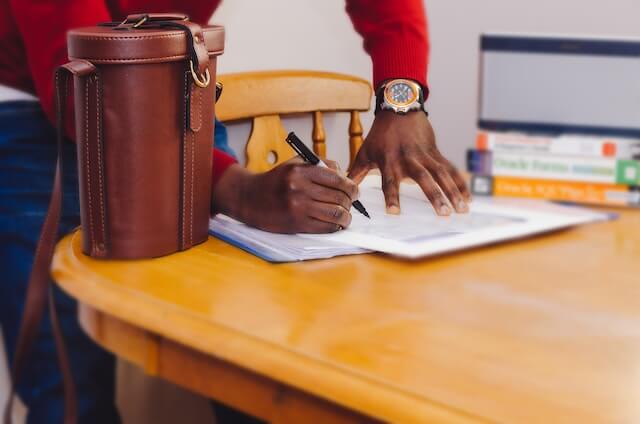 Most divorcing couples agree on how their finances will be divided without going to court. A consent order is what makes your financial settlement legally binding.
What is a consent order in divorce?
A consent order is a legal document that confirms your financial settlement. It explains how your property, savings, investments, pensions and other assets will be divided and may include details of any spousal maintenance or child maintenance payments.
Consent orders can range from being simple and straightforward to highly detailed, depending on what you own and how you wish to divide it.
Why do I need a consent order?
If you and your ex agree on a financial settlement between yourselves without a consent order, there is the possibility that your ex-partner could make a claim for a share of your assets, income or pensions in the future. For example, if you won the lottery, received an inheritance, or simply got a better job, your ex may try to claim against these newfound gains. Their chances of success will depend on the facts, and a solicitor on our team can advise on this scenario.
A consent order permanently severs the financial ties between you, save for spousal maintenance and other ongoing obligations you have agreed. Neither you nor your ex will be able to ask for more capital in the future.   
In addition, a consent order formalises the terms of your settlement. There is no room for disagreement over what was intended as everything is written down in an official document. You can apply to the court to enforce the agreement, ensuring that both parties involved adhere to the settlement.
How do you make a consent order?
Your solicitor will draft the consent order and file it with the court. This can be filed with the court at any time after your Conditional Order (formerly known as the 'Decree Nisi') has been granted.
The court will review the consent order and the settlement reached to check that there is a fair division of the assets before sealing the consent order. If they do not think the agreement is fair, they may ask some questions to understand the reasons behind the agreement. The consent order is less likely to be rejected if you and your ex-partner receive independent legal advice on the settlement. 
The timeline for the court dealing with the consent order depends on the court's schedule, but it usually takes between 4 and 10 weeks.
Can you get divorced without a consent order?
You can divorce without a consent order as they are separate legal proceedings. However, this is often not a good idea. Remember, you and your ex can make a claim against each other's finances at any point after the divorce unless you have agreed to a consent order. 
You will also lose certain spousal rights, such as a share of pension, when the Final Order (formerly known as the 'Decree Absolute') is made. It can be much harder to negotiate a fair share of the finances after the divorce is finalised, and we recommend that you have a consent order in place before the marriage ends.
How do we agree on what is in the consent order?
Your solicitor will guide you through a process of financial disclosure, negotiation and settlement. Agreements can be reached in many ways, for example through direct negotiations or mediation, a form of dispute resolution where an impartial third party will try and help you come to an agreement. 
Most people can agree on a fair financial split with the help of a divorce solicitor, but in some cases, the court may need to decide on the financial settlement. Typically, this is a last resort and only necessary if all other forms of dispute resolution have broken down.
We don't have any assets. Do we still need a consent order?
Even if you have no savings or property to share and no ongoing spousal maintenance obligations between you, you should still consider getting a consent order. It is the only way to ensure a clean break between you and prevent financial claims years down the line. 
Our family lawyers are here for you.
Making decisions about your finances during a divorce can be daunting, but Osborne's Law is here to help. Our friendly divorce and family lawyers can help with all matters related to consent orders, including:
Helping you negotiate a fair financial settlement

Drafting a consent order application

Negotiating with your ex over any amendments needed to the draft consent order

Responding to any changes requested by the court

Taking action to enforce the consent order if your former spouse breaches it 
We're committed to helping you achieve the best possible outcome for you and your family. Please contact us today for a confidential chat with one of our experienced divorce lawyers.
Read our blog post on why Approving Consent Order In High Value Divorce Case Would Be 'Wrong'
"Claire Andrews is an associate to watch. Tenacious, diligent, professional and astute. She is very impressive."