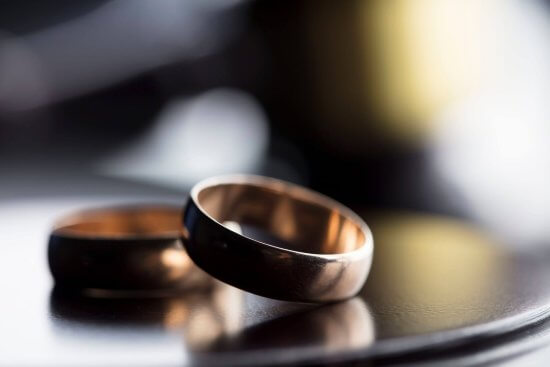 The introduction of no-fault divorces brought about several changes to the divorce process in England and Wales. One important change is Final Order replacing Decree Absolute.
What is a Final Order?
A Final Order is a legal document which confirms that the court has granted your divorce. It is the final stage of the divorce process. Once the Final Order is issued, you are no longer married and can marry again.
Under the previous divorce laws, the Final Order was called the Decree Absolute.
What is the difference between a Final Order and a Decree Absolute?
The change is simply one of language. The Final Order and Decree Absolute have the same purpose – they bring the marriage to an end.
However, the no-fault divorce process's steps leading up to a Final Order differ. The main change is introducing a 20-week mandatory waiting period before you can apply for a Conditional Order (which replaces the Decree Nisi).
The waiting period has been established to allow couples time for reflection and negotiation. You can use this period to resolve issues arising from the divorce, particularly regarding financial arrangements and arrangements concerning children, and confirm that ending the marriage is the right choice for you.
How long is it between a Conditional Order and a Final Order?
Once a Conditional Order is issued, you must wait at least 6 weeks and 1 day (43 days) before applying for the Final Order. In some situations, your solicitor may recommend that you wait longer than this.
When the Final Order is issued, you will lose important spousal rights to pensions and property. It is in your best interests to delay the Final Order until the financial settlement is in place to ensure you do not lose these valuable rights.
How do I apply for a Final Order?
Once you have agreed with your spouse regarding the finances and any other matters relating to the divorce, and the 43 waiting days have passed, you can apply for a Final Order.
The person who made the divorce application (the Applicant) should make the application. If you and your ex applied jointly for the divorce, you should apply together for the Final Order. However, one of you can apply as the sole Applicant even if you started the divorce application together with your ex.
If you apply for a divorce online, you generally will receive a notification when you can make the application for the Final Order. You can also apply by post using Form D36. Your solicitor will take care of this for you.
Is it possible to change my mind after a Final Order is granted?
Generally, no. Once the Final Order is issued, the divorce is legally binding. If you decide to mend your relationship with your spouse, it won't be recognised as a marriage or a civil partnership.
Do I need to wait for a Final Order before making a Consent Order?
No-fault divorce was introduced to simplify the legal process of obtaining a divorce but it has no bearing on the division of finances. These arrangements need to be made separately.
Most couples voluntarily agree on splitting the money, property and other assets. However, a Consent Order must be obtained to be legally binding.
You don't need to wait for the Final Order before you start getting a Consent Order. It is recommended that you seek a Consent Order as soon as possible after the Conditional Order and before you apply for the Final Order to ensure that all your financial rights are protected.
Reach out to our experts.
If you would like more information regarding Final Orders or any other aspect of the no-fault divorce process, please get in touch with Osbornes Law's no-fault divorce specialists. Our experienced legal professionals are here to help explain how best to protect your rights and interests during this difficult time. Contact us today to find out more.
"Claire Andrews is an associate to watch. Tenacious, diligent, professional and astute. She is very impressive."