Osbornes Fundraise During Action For Brain Injury Week
15 May 2016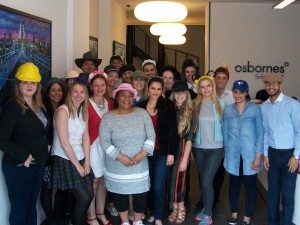 Last week, 9-15th May 2016, was Action for Brain Injury Week. Throughout the week, the team at Osbornes got involved in various fundraising initiatives to raise money for both 'Headway' and 'Headway East London'.
The firm was well and truly spoilt at the start of the week by our 'budding bakers' who brought in some delicious treats for a Monday afternoon. The working week ended with 'Hats for Headway' which saw many of our lawyers sporting some very interesting head gear!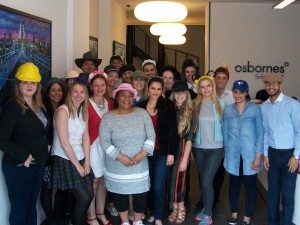 Bringing ABI week to a close was our team of runners who took part in the 'Do It For Charity – Super Hero Run' on Sunday 15th May. Our 'purple team members' ran either a 5k or 10k route in Regent's Park.
Osbornes is a long time supporter of Headway, in particular the East London branch. Headway East London celebrated ABI week by re-launching their main website on Monday and launching a new site called 'Submit to Love Studios',  showcasing the artistic talent of the Branch. Osbornes sponsored both of these sites.
Specialist head injury lawyer Stuart Kightley comments:
"The work Headway East London achieve is vital to those who have survived a brain injury and their families. Osbornes are delighted to be involved and help such a brilliant cause".
If you would like to make a donation you can do so via the just giving page.