Couples struggling to agree divorce settlements amid cost of living crisis
1 Aug 2022 | Lisa Pepper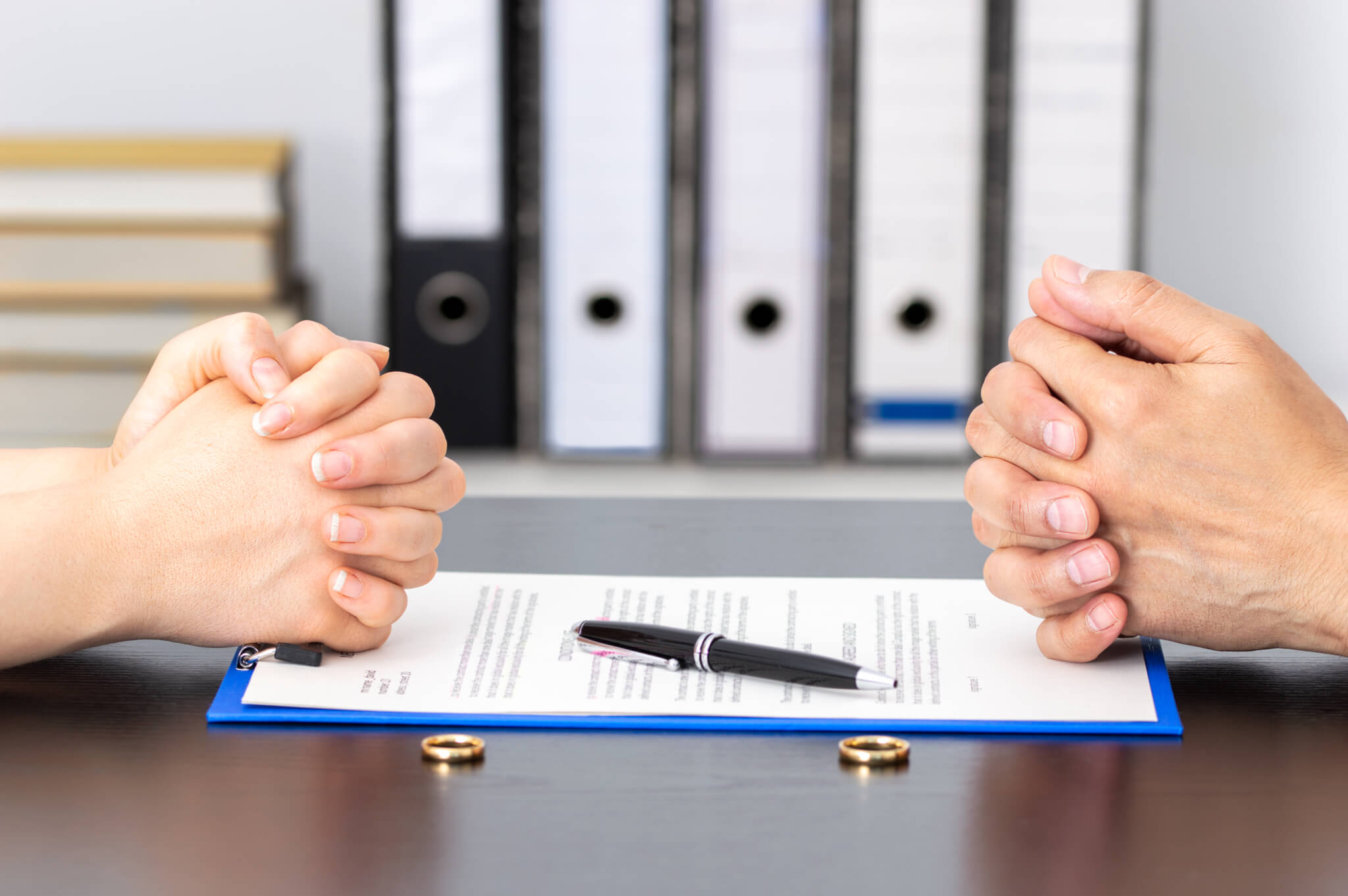 The cost of living crisis and uncertainty about future mortgage rates are scuppering divorce negotiations as couples fear reaching financial settlements that later become unaffordable.
Divorcing couples are finding it increasingly difficult to estimate future costs, with soaring inflation, energy bills expected to hit over £3,000 a year and mortgage rates inevitably set to rise.
Lisa Pepper explains, "Lower earning spouses, particularly those who are hoping to keep the family home and take primary responsibility for the children, are concerned about whether future maintenance payments will allow them to pay their bills. Higher earners, likely to be taking on responsibility for a large mortgage or perhaps more than one mortgage, are worried that future interest rates will make it harder to keep up payments further down the track.
"Ex-partners can of course agree changes between themselves after divorce, but the reality is both parties are unlikely to agree unless ordered to by the court. Pressure to get it right at a time when the cost of living is rising so fast is impacting their ability to draw up a binding settlement that is fair for both parties."
Post-divorce it is possible to ask the court to change existing maintenance agreements, should they become unaffordable following a change in financial circumstances (for either party), but successful applications to vary court orders are rare.
Lisa explains, "It is possible to make a variation application to the court if you can no longer pay the same level of maintenance due to unforeseen circumstances but the criteria accepted by the court is generally very limited. While significant life changes such as illness, retirement or redundancy will be considered, it is unlikely that rises in the cost of living would meet the high bar set in cases of this kind."
When negotiating or going through the courts, both spouses are required to put together a budget covering day to day costs which is used as the basis for negotiating the maintenance agreement and informs the court if the Judge is to decide. This should be carefully thought through to take into account future increases in expenditure.
Lisa says, "Setting an optimistic budget that does not take account of current economic turbulence is risky so there is the temptation to plan for the absolute worst case scenario and estimate costs accordingly. This, however, is unlikely to persuade a Judge should it go to court, so it is best to land cost estimates somewhere between the two, giving yourself a little wriggle room to take account of interest rate rises and continued bill increases.
"There are no easy options in divorce – splitting into two households will inevitably be more expensive for all concerned. Those negotiating settlements need to be realistic, working to reach a compromise that is affordable for both parties in the long term."
If you would like to speak to a divorce specialist from the family team, contact Lisa or complete the enquiry form below.
Contact Lisa today
Email us Send us an email and we'll get back to you
Lisa Pepper is particularly recognised for her role as a mediator in complex cross-border disputes. Her practice also includes handling prenuptial agreements and issues arising from divorces. She is additionally skilled in Schedule 1 and other child arrangement matters.


Mark Freedman frequently takes on high-value financial and children proceedings that involve complex tax, trust and accounting issues.

"Lisa Pepper is good at making herself available to clients and has a real focus on finding pragmatic solutions."

"Lisa Pepper is a complete all rounder. Her mediation skills are second to none. She is kind and compassionate and knows the law inside out!."

"Lisa Pepper is 'compassionate, supportive and committed to hear clients, with a very warm manner."

"Lisa Pepper is fantastic. She goes the extra mile for her clients and is a superb mediator."

"Osbornes has a hugely experienced mediation team with Andrew Watson, Bridget Thompson and Lisa Pepper who are able to offer financial and children mediation for a range of cases including those that are highly complex involving challenging clients."

"Andrew Watson is respected and tenacious in matrimonial finance. You would want him on your team."

"Lisa Pepper is fantastic with people and generates calm in her meetings to help clients give of their best."

"David Leadercrammer is such an experienced wonderful lawyer who you would want on the other side of your case. He's sensible, pragmatic and hugely experienced in money and children cases."

I can't think of anyone who would handle a mediation better than Lisa.

Lisa Pepper is extremely hard-working and adored by her clients. She is a very empathetic and approachable lawyer.

Andrew secured me the best financial settlement for my claim. He is a credit to Osbornes Solicitors.

"Lisa Pepper was recommended to me as non-nonsense and able to help me with a difficult and confrontational divorce. She more than lived up to that – she was practical, collected and always available with a clear opinion and suggestions of how to move forwards. She also was open and helpful about costs and how to mitigate them"

"Mark Freedman is a very capable lawyer, renowned for not being a pushover and pushing his clients' cases as much as he can, but will always talk sensibly about settlement. He is among the best – tenacious, good judgment and tactically aware."

"Mark Freedman is a dynamic and highly experienced family lawyer who fights extremely hard for his clients and is always in their corner, thus ensuring their loyalty and confidence. In a trial you would always want him on your side."

"Lisa Pepper is an outstanding mediator. She is very skilled and has an empathetic and professional approach which is comforting for clients. She never imposes her own view but is even handed and provides helpful guidance to clients so that they can make empowered decisions"

"Lisa Pepper has built up a very impressive mediation practice. She is very engaging and easy to relate to. She embodies mediation in the sense that she approaches her case in a very non-judgmental fashion and can quickly gain the confidence of those with whom she is mediating"

"Lisa Pepper is a brilliant mediator who produces results. She is effective at resolving matters without the need for the parties to engage in expensive and protracted litigation"

"Lisa Pepper is a fantastic mediator. She is fair, robust when she needs to be, and finds a way of facilitating agreements in the hardest of cases. Her guidance is spot on. She has an approachable and constructive mediation style"

"She has impressed me as someone who fights my corner but also understands the importance of resolving issues without unnecessary escalation. She is calm and reassuring."

"Her mediation practice is exceptional; she is also a great solicitor and has a breadth of skill which is really useful."

"He is really experienced and wise. He has a lovely manner about him and clients feel safe with him."

"Jo Wescott is top notch and widely recognised as a rising star throughout the profession. She brings a winning combination of great judgement, an immense work ethic, and a relaxed and charming way with opponents and clients alike. Someone you want on your side"

Lisa Pepper is extremely approachable and this shines through in the outcomes she achieves from mediation. She makes clients feel at ease, which enables them to feel empowered to resolve matters amicably and find a creative outcome which many mediators may have overlooked.

Lisa Pepper is building a very strong mediation practice at very competitive rates and is able to build a rapport quickly with almost anyone.

Lisa Pepper loves her work and has a very sensible head on her. That means her practice is thriving and rightly so.

Lisa Pepper is very thorough in her preparation and has super personal skills to put parties in mediation at ease

Lisa Pepper – good litigator, very friendly and approachable but tough, "straight bat" with the opposition. Can steer a client deftly to settle when he should.

"Osbornes is pre-eminent for family law in North London. Mark Freedman is a real rainmaker. He is an excellent lawyer and has a top-notch practice"

Mark Freedman is intelligent and personable and has a good selection of high-net work cases.

"Exceptional value for money. Highly competent and reasonably priced. Mark Freedman: one of the best in the field."

"Client-focused. Ready to fight the clients' corner, but also ready where possible to steer client from unnecessary dispute. Mark Freedman – very experienced, with good instinct for the eventual result. Clients love him and he thinks ahead and directs the client to the best result for the client."

Mark Freedman is a serious player. A fearless family law litigator, who protects his clients' interests passionately.

Breadth of knowledge and willingness to go the extra mile is what makes it stand out. Mark Freedman – devoted to his clients

Lisa Pepper is particularly recognised for her role as a mediator in complex cross-border disputes. Her practice also includes handling prenuptial agreements and issues arising from the dissolution of civil partnerships.

Mark Freedman frequently takes on high-value financial and children proceedings that involve complex tax, trust and accounting issues. Sources praise the "tenacity and common sense" he brings to challenging disputes.

"Mark is very experienced, competent, good with clients and takes a sensible approach to cases. He knows exactly what he's doing."

"Lisa Pepper is "caring and considerate of the issues behind a matter, and will speak directly if she feels clients need that advice."

"The very personable and client-focused Lisa Pepper."

"Lisa Pepper somehow manages to get parties to settle on matters where there isn't much hope to start out with."

"Lisa can handle the large and complicated cases but takes equal care with the smaller cases. She is a highly skilled mediator who is a consummate professional."

"An exceptional outfit. They take on difficult cases, fight hard and win."

"The team frequently deals with cross-border estates for high–net-worth individuals."

"Mark Freedman is a real heavyweight litigator who has dealt with some very significant cases."

"Mark Freedman boxes clever, keeps his powder dry and when it comes to the end game he negotiates a really good deal."

"Mark Freedman has a specific focus on high-net-worth divorces and finance cases where there are overseas assets and trusts."

"Well-regarded family practice assisting clients with substantial matrimonial disputes and sensitive children proceedings."

"Mark Freedman draws acclaim for his work in high net worth divorce cases, including those involving company structures, family trusts and overseas assets."

"He never gives up. He fights for you to the end and has boundless energy."

Lisa Pepper is a skilled collaborative lawyer. Her instinct is always to resolve matters without compromising her clients' interests.

Lisa Pepper is always looking for a solution and has a very sympathetic approach to clients. She is highly regarded for her collaborative law practice.

Mark Freedman advises high-net-worth clients and knows his stuff.

Highly regarded for his experience as a litigation and mediation expertise, Mark Freedman is tenacious and determined. Clients really feel that he is fighting their corner.

Andrew handled a very complex, 3 year legal battle for me, with a tremendous amount of patience and professionalism. He is very approachable, always kept me up to date, by phone and e-mail, and responded very quickly to my queries with excellent advice, sound strategic thinking and strong letters to put the other side under pressure. With top contacts for barristers, joint experts and mediation.

Lisa Pepper deals with separation proceedings and leave to remove cases. Sources describe her as "a great person to work with: constructive, helpful and always infectiously happy.

[The Family Law department] handles significant matrimonial finance cases and complex nuptial agreements. Respected for its expertise in cross-border children law matters.

Mark Freedman represents high net worth clients in complex financial disputes. Sources say that "he's a determined negotiator who'll always do the very best for his clients.

"Mark Freedman receives a lot of instructions from clients based abroad, often relating to complex divorce proceedings. Sources say: "His main strengths are his enthusiastic passion for the job in hand and his total dedication to his clients."