Around the World In One Day for NHS Charities
7 May 2020 | Laura Swaine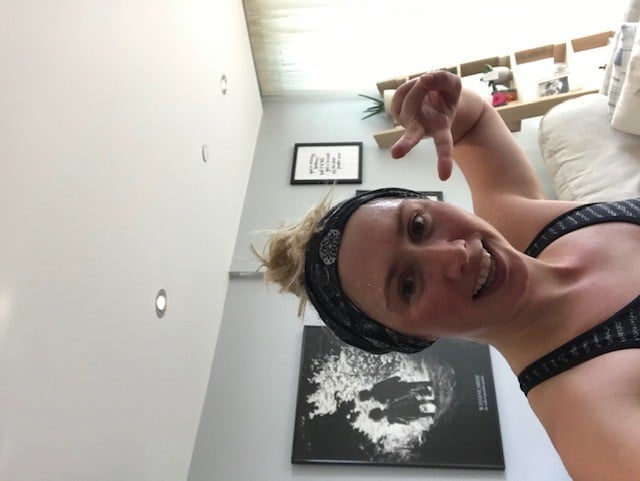 On Thursday 30th April 2020 I took part in a 240 mile cycle, raising money for the NHS.  This ride was to be done in my living room on Zwift. World in One Day was started by Mark Beaumont to get people to cycle up to 240 miles to raise support and funds for frontline healthcare workers.  Mark Beaumont is a journalist and cyclist who holds the World Records for cycling around the World.  He covered 240 miles a day, cycling 18,000 miles in less than 79 days.
I set off at 4am.  My bicycle and turbo trainer were perfectly positioned facing the TV.  Who would have thought that by 10.00am I would have been sick of watching TV? My first stint was a 60 mile spin after which I aimed to do four 45mile sessions. It seemed achievable.
The first 60 mile session was a lot of fun.  I watched television, I chatted to my friend who was also doing the challenge and had a Zoom call with my best friend in Australia. When I reached 60 miles I was confident that if all the sessions were like this I would have no issues.  At 7:30am I had a quick 15 minute break, heated up some bolognaise before getting back on the bike for my second session.
The joy of the sessions went downhill as each session finished. I ate copious amounts of bolognaise, drank loads of water and watched the miles tick down. My legs at times felt a little sore and stiff but at every break I took time to stretch them out.
The last 45 miles were the most difficult thing I have ever done.  Having spent 12 hours already on the bike in my living room I just wanted someone to ride with.  As most cyclists will know the joys of long rides are not just the scenery but getting to spend the ride with someone else.  I was extremely lucky that my extended family split up the last 45 miles with someone riding with me, either on Zwift or on their stationary bike.  My dad, my brother, my cousins and my aunt all popped on to keep me going.  Even my mum who came out of hospital 5 weeks ago following a fall joined me for 6 miles (the most her doctor would allow her to do).
I had hoped to finish the cycle within 16 hours and was extremely happy to finish in 14 hours 30 minutes, (cycling time of 13:38 minutes).  Although I do love my bicycle this was a long time on the  saddle and I was sure I was not going to want to see the bike again.  This was the one the most difficult challenges I have ever done.  I am so grateful to all those who donated and I was able to raise over £3,000.
Blog post written by Laura Swaine, Bike Accident Lawyer.