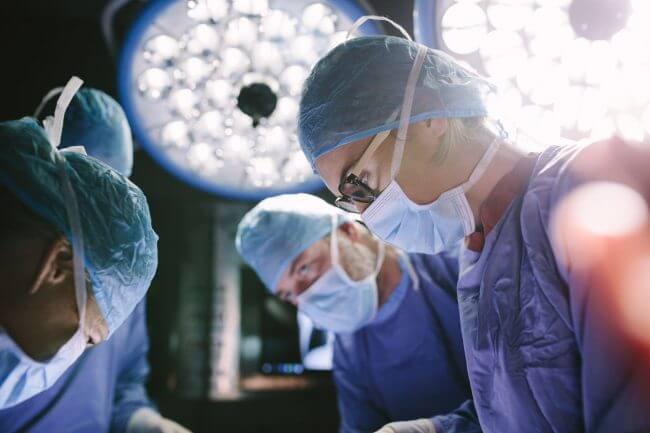 The Clinical Negligence team at Osbornes Law have many years' experience of representing patients who have been injured as a result of surgical negligence.
We represented a patient who was admitted to hospital for an arthroscopy procedure on his shoulder. During the course of the operation the surgeon used a skin staple to secure an elastic drape which was covering the patient's shoulder. This staple fell into one of the patient's operation portals and this went undetected by the surgeon. It was not removed at the end of the operation prior to the closing of the patient's wound, and thereafter following the patient's discharge led to infection. The patient suffered months of pain and suffering before undergoing an x-ray of his shoulder, following which the staple was identified. The patient had to undergo a further operation to remove the staple. Osbornes represented this patient in his subsequent clinical negligence claim against the hospital and obtained an admission of liability. Following negotiations with the hospital's lawyers the case eventually settled for a five figure sum. This included compensation for:
The pain and suffering experienced by the claimant;
The cost of subsequent medical treatment on a private basis;
The cost of care provided to the claimant by his partner following the operation;
Loss of earnings which the claimant incurred whilst he was off work as a recovering from the surgery due to infection.
Contact us today
Email us Send us an email and we'll get back to you