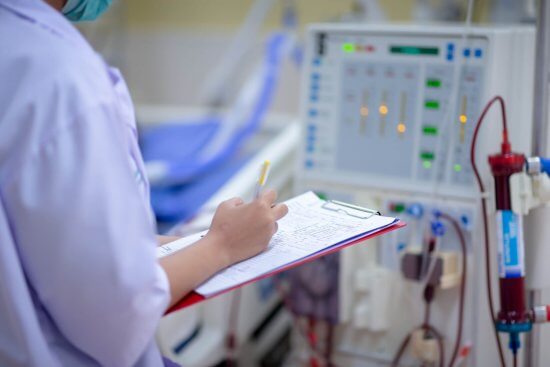 Stephanie Prior acted on behalf of Mr G DA in connection with a claim relating to substandard nursing care by a care agency employed to provide him with daily nursing care.
The claim arose out of injuries sustained while DA was under the care of the Defendant Care Agency AC, a limited liability partnership that provided care services on the instructions of local authorities.  One of the local authorities which used the Defendant's care service was the local authority where DA lived.
A care plan was put in place for DA to receive care from the care agency and they failed to provide the care stipulated in his Care Plans in so far as despite the instruction to visit DA three times per day between 25 March and 10 April 2015 and twice per day from 10 April 2015 onwards, the carers visited much less frequently.  In some instances, there were no visits at all for a stretch of several days.  In total, there were 45 days without any care calls. On various occasions, the carers obtained access because DA threw his keys out of the window.
On 11 June 2015, DA's daughter DD telephoned DA and they had a short conversation.  DA's speech was normal. The care agency failed to visit DA at all on any occasion between 12.05 pm on 10 June 2015 and 14 June 2015.
During the afternoon of 14 June 2015, DA telephoned his sister AR and said "Help Me".  She went to his home with her daughter and they found him unshaven and covered in faeces.  An ambulance was called and transferred DA to Hospital and he was then admitted to the acute stroke unit. A CT scan revealed evidence of a left middle cerebral artery infarct with a hyperdense left middle cerebral artery consistent with an embolus.   The probable cause of the stroke was atrial fibrillation.
The care agency failed between 10 June 2015 and 14 June 2015 to take any or any sufficient steps to ensure that DA was taking his medication, despite this being one of the express purposes of the Care Plan.
If the carers had attended DA's home between 12.05 pm on 10 June  and prior to DA's stroke on 14 June , they would have :-
Either ensured that his medication was taken, thereby averting the stroke.
Or raised concerns about non-compliance with medication with their managers who in turn would have put in place effective action via carers and/or the Council and/or the DA's family which would have ensured compliance.
DA's stroke on the balance of probabilities occurred on 14 June 2015 when he made the call asking for help.  The stroke would have been avoided if he had taken his medication as prescribed.
Injuries and losses
The Claimant now has:
Severe right hemiplegia.
Visual field defect.
Severe dysphasia.
Epileptic seizures.
Incapacity to manage legal affairs.
Need for support and care at all times.
Presently in a care home where he will remain indefinitely.
Reduced life expectancy to age 75
Proceedings were issued in Court and expert evidence was obtained from a Professor of Neurology; Professor of Haematology and a Nursing Care expert. A trial on issues pertaining to liability was listed on in June 2020 initially but then was adjourned to 15 July 2021 due to the Covid pandemic.
A JSM was fixed for 26 May 2021. In advance of this DA obtained evidence from a care expert to provide costings on his care needs. The case settled following a JSM on 26 May 2021.
The settlement had to be approved by the court as DA was a protected party. The case settled for just under a seven figure sum despite DA's short life expectancy. A professional deputy is instructed to manage the settlement monies and DA has now been moved to a care home of his choice where he is much happier and settled.
More Medical Negligence Case StudiesVIEW ALL