Legal considerations in the surrogacy process
18 Nov 2021 | Isabelle James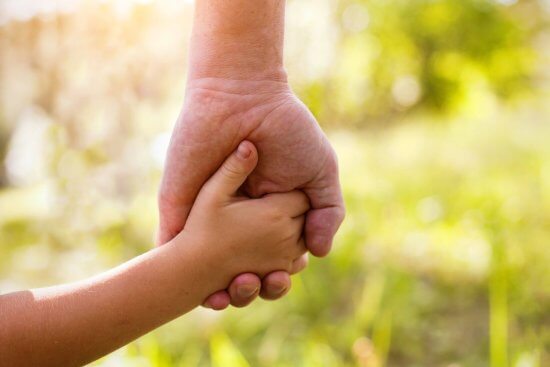 What Are My Surrogacy Options at Home and Abroad?
When you're considering surrogacy as an intended parent, you may be weighing your options both at home and overseas. In this article, we review the legal issues that could impact this journey for you.
Surrogacy is legal in the UK, which means that intended parents can take advantage of a surrogacy process that is both safe and well regulated. Finding a surrogate can be difficult, however, since commercial (for profit) surrogacy is prohibited. As a result, it's becoming increasingly common for British couples to consider the surrogacy process in countries where there is a greater availability of surrogates.
As you might expect, there are more legal hurdles to jump through with an international surrogacy than with a domestic one. Understanding the differences can help you figure out which path might be best for your family.
Is surrogacy legal in the country I am considering?
Since altruistic (non profit) surrogacy is legal in the UK, the intended parents and surrogate have the option of consulting a solicitor before the pregnancy and recording how they want the arrangement to work in a surrogacy agreement.  This will set out everyone's expectations throughout the pregnancy, including arrangements for handing over the baby at birth.
A surrogacy agreement is not enforceable by UK law. This means you are relying on each other to honour it. However, negotiating the agreement is a good opportunity to do some detailed planning before the pregnancy and make sure that your relationship is solid, which minimises the risk of future disputes.
Outside of the UK, the picture is more complex. Surrogacy is only legal in a few countries, and in others, it may only be legal for married heterosexual couples. Establishing whether you are able to pursue surrogacy at all is going to be the first step. If you are not sure, a surrogacy lawyer with expertise in your chosen country's laws will be able to advise you.
Who are the legal parents?
If you use a domestic surrogate, she will be the child's legal parent at birth. If the surrogate is married or in a civil partnership, her spouse or civil partner will be the child's second parent at birth. To transfer legal parenthood, you, as the intended parents, will need to apply to the court for a parental order within six months of the child's birth.
This should be a straightforward process. Serious disputes regarding parenthood are very rare. If the birth mother refuses to give up the child, or the new parents refuse to assume responsibility, the courts will make a decision based on the best interests of the child.
In other countries where surrogacy is legal, the child's birth certificate may or may not name the intended parents as the legal parents in that country. It depends on the country of birth and, to a large extent, the credibility and diligence of the agency you are working with. However, being named on a foreign birth certificate does not mean that you will automatically have parental responsibility under English law. You may also need to apply for a parental order recognising you as the child's legal parents in the UK. Our specialist solicitors can assist with advising you and applying for parental orders at this stage of your journey.
Is the child a UK citizen?
The child is usually automatically a British citizen if they were born in the UK to a British parent.
Where the child is born outside the UK, the child may not automatically be regarded as a British citizen. This is significant, as you will need to:
Organise a visa to bring the child into the UK
Apply for the child to become a British citizen
These applications can be complex and attract close scrutiny by the immigration authorities. You will need high quality documentation and a detailed explanation of the surrogacy arrangement, although the exact requirements will vary depending on the child's nationality at birth.
You can make the relevant applications from within the UK or abroad, but it can be a lengthy process taking several months. It's important to seek early legal advice and plan carefully about the correct applications to make in order to bring your child home at the earliest opportunity.
If you would like to speak to an adoption and surrogacy specialist, please call Isabelle James, or complete an online enquiry form.
"She's extremely knowledgeable and highly professional."

"She is the guru when it comes to international adoption and she's an expert in her field."

"Naomi Angell is a highly esteemed practitioner who is highlighted as "a leader in the field" and "extremely knowledgeable" by interviewees. She is particularly recognised for her experience in complex adoption disputes."

"Naomi Angell is a leading name in international adoption."

"Naomi Angell is a leading figure in domestic and inter-country adoptions, and also has expert knowledge of related fertility and surrogacy issues."

Naomi Angell is the doyenne of inter-country adoption and the font of all knowledge in this area.

Highly respected for her [Naomi Angell] focused on cross-border children work, including surrogacy matters.

Naomi Angell advises on international adoptions and complex surrogacy matters. She is commended for her broad, in-depth experience."

Naomi Angell is an expert in adoption issues.

Naomi Angell leads the market in cross-border children law matters. Sources confirm that she is "at the cutting edge of changing law and policy" when it comes to international adoption

Naomi Angell is described as hugely experienced, calm and a good listener.
Adoption and Surrogacy Insights VIEW ALL