Birth parent fails to overturn adoption order
20 Oct 2021 | Isabelle James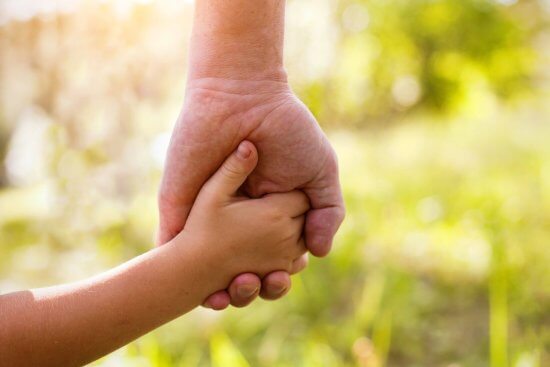 Most adoption applications go through smoothly and it is only in the minority of cases that birth parents seek to oppose adoption orders. Reasons for opposing orders include the 26-week timescale for the completion of care proceedings, other than in exceptional circumstances. This often results in birth parents having insufficient time to come to terms with the decision to approve non-relative adoption. Another factor is that official figures show a 96% increase in the number of adoption orders being made (1,060) between April and June this year compared to the same period in 2020.
There is a high hurdle to jump before a court will be prepared to revoke an adoption order. In a recent case, the mother failed to reach that hurdle – even though the order was made without a hearing which amounted to a procedural irregularity.
What is an adoption order?
An adoption order may be made by the court on an application by prospective adoptive parents. The effect of an adoption order is to permanently sever the legal relationship between the child and the birth parents. The order transfers parental responsibility for the child to the adoptive parents.
Though adoption orders are intended to be permanent – a 'last resort' – they can be revoked where there are highly exceptional circumstances which would amount to a fundamental breach of natural justice.
Case background
In May 2018 two children were placed in foster care when it was discovered the younger child had suffered various fractures. In April 2019, the birth mother (M) had another baby who was also placed in foster care under an interim care order.
In the course of proceedings, the judge made a finding that one of the parents had inflicted the fracture injuries and, in June 2019, all three children were made the subject of final care and adoption placement orders. The parents' opposition to the adoptions was rejected and the court made final adoption orders in April 2020.
However, there was a practical problem: the UK was in the middle of the first Covid-19 lockdown at the time and M's application for more time to investigate options for family placements with relatives overseas had been rejected. The adoption orders were eventually made in the parties' absence.
M appealed the adoption orders on the basis that there had been a procedural irregularity. Her lawyer argued that an adoption order should not be made unless a hearing was held, whether in person or via a final adoption hearing.
The court ruled that on the plain meaning of the rules, M was entitled to be present at the hearing. However, the judge had not simply excused her attendance from the hearing – he effectively cancelled the hearing altogether.
But even though this amounted to a procedural irregularity, it did not amount to a fundamental breach of natural justice giving the court discretion to revoke the adoption order. The reality was, that the mother's position was not affected by the decision to dispense with a hearing and so there was nothing M could have done to prevent the adoption from going through. Her appeal failed.
You can read the judgment in Re I-A (Revocation of Adoption Order) [2021] EWCA Civ 1222) here
Overview
Adoption orders are intended to be permanent for good reason – the legal implications for all the parties involved are far-reaching. The court will not, therefore, revoke an adoption order without good reason, and only where there is a fundamental breach of natural justice.
Osbornes Law specialise in children matters and adoption. If you are considering expanding your family by adopting our expert adoption lawyers can help. We will take you through the domestic and intercountry adoption processes in addition to answering your questions on other options available to you including surrogacy.
Isabelle James is a solicitor specialising in adoption. She works closely with Naomi Angell, who is a leading adoption lawyer in the UK. To speak with Isabelle call us or fill in an online enquiry and we will call you back.
Naomi Angell has considerable strength in adoption, surrogacy and fertility issues

Naomi Angell is a renowned practitioner in the market with a wealth of experience in family cases involving immigration issues. She has a depth of knowledge in surrogacy issues and is respected for her experience handling adoption matters.

"She is responsive and very knowledgeable – she knows everything on the family law side of adoption and is also very generous with her time."

"Naomi is second to none in her knowledge of adoption and her work in surrogacy is also a strength."

"She has an encyclopaedic knowledge and an in-depth understanding of this work. She's extremely empathetic and can put herself in the client's shoes. She's also very strategic and is good at pre-empting litigation."

"Their family department is very strong, from adoption to child abduction and matrimonial finance, this is a very strong team."

"Naomi Angell is a stand out individual who is well regarded as to the go-to lawyer in her field. What Naomi doesn't know about adoption is not worth knowing."

"She is the queen of inter-country adoption. She is experienced in the field over a long period of time. She has wonderful client skills and is committed to getting proper outcomes."

"She is an adoption superstar. She has an encyclopaedic knowledge of immigration law, and knows what's on the horizon due to her involvement in policy."

Naomi Angell – the doyenne of adoption and surrogacy family law, dedicated to her clients and hardworking.

The team has considerable strength in adoption, surrogacy and fertility matters through Naomi Angell.

"Highly recommended
Bridget and Amy-Jo were very supportive during what were very stressful proceedings. They were collaborative and I felt listened to and part of a team rather than just a client. We ended up being successful at the hearing."

"She's extremely knowledgeable and highly professional."

"She is the guru when it comes to international adoption and she's an expert in her field."

Naomi Angell has a vast wealth of knowledge and experience.

"Naomi Angell is a highly esteemed practitioner who is highlighted as "a leader in the field" and "extremely knowledgeable" by interviewees. She is particularly recognised for her experience in complex adoption disputes."

Bridget Thompson is a public law specialist noted for her extensive practice in matters involving alternative families and adoption. An interviewee observes: "She's a fighter, she's clever, and she understands all aspects of a case."

"Naomi Angell is a leading name in international adoption."

"Recognised for its expertise in both domestic and international adoption, as well as assisted conception."

"Naomi Angell is a leading figure in domestic and inter-country adoptions, and also has expert knowledge of related fertility and surrogacy issues."

"Naomi Angell is phenomenal. She's done it for so long and knows so much that she's a fount of knowledge. If Naomi doesn't know something, it isn't worth knowing."

Naomi Angell is the doyenne of inter-country adoption and the font of all knowledge in this area.

Highly respected for her [Naomi Angell] focused on cross-border children work, including surrogacy matters.

Naomi Angell advises on international adoptions and complex surrogacy matters. She is commended for her broad, in-depth experience."

Naomi Angell is an expert in adoption issues.

Naomi Angell leads the market in cross-border children law matters. Sources confirm that she is "at the cutting edge of changing law and policy" when it comes to international adoption

Naomi Angell is described as hugely experienced, calm and a good listener.