Public Law Working Group Interim Report on Adoption Law
17 Nov 2023 | Isabelle James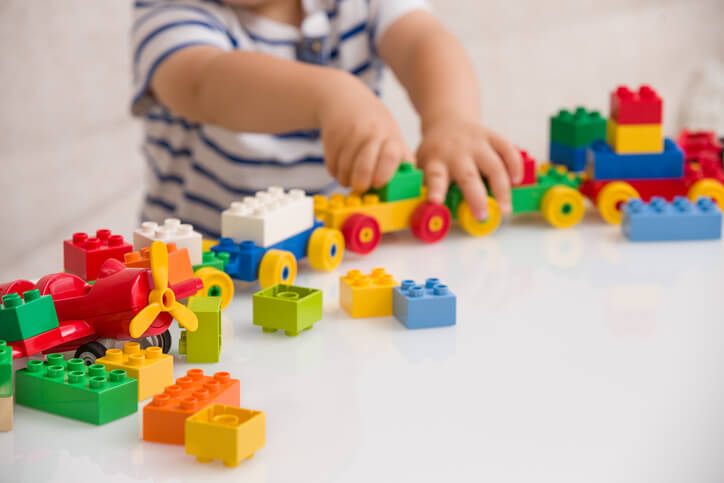 Time for change?
A recent interim report has been published by the Public Law Working Group Adoption Sub-Group ('the Group') this Autumn. This followed a request from the President of the Family Division, Sir Andrew McFarlane that the group consider the current legal processes for adoption in England and Wales and what reform is necessary to ensure this Law remains efficient and fit for purpose.
The report is split into five core areas, with some of the key take homes and recommendations explored below:
Chapter 1: Adoption and Contact
There has been a wealth of research in recent years on the potential advantages to adopted children of maintaining a level of face-to-face contact with their birth family, including birth parents, siblings or wider family such as grandparents. However, it is unusual for adoption care plans to make recommendations for contact, other than letterbox contact.
In an age where written letters are rarely used in a personal context, the Group raised that there is a need for modernisation.
The final recommendation is not that contact orders should routinely be made, particularly if there is opposition to this from the adoptive parents, however, the Group has suggested there needs to be a change in social work practice and training to give more focus to careful thought on contact.
When considering this chapter, the Group had input from lawyers in Northern Ireland, where there is an expectation for direct contact with birth families post-adoption, where, if the local authority has a care plan with no provision for direct contact, they must have a strong evidence base as to why this is and the onus is on them to explain why this is the position. This has been the framework in Northern Ireland for some time and so there is a larger post-adoption support team engaged in working with families.
Pending any change in law and practice, there is a statutory framework for post-adoption contact under the Adoption and Children Act 2002, whereby adopted children, adoptive parents and birth relatives can apply to the court seeking contact, albeit that birth relatives must first apply for leave from the Court to make such an application.
Chapter 2: Access to Adoption Records
The Group were clear in their recommendations that the system for adopted people to access their adoption records is confusing and slow. Applications can currently be made to a wide range of agencies, including the Family Court, which adds to confusion.
The Group has recommended that a national protocol be put into place providing for a standard procedure for applications, with a template application form and statement to assist people in being able to access their records with independence.
Chapter 3: Processes and Procedures in Court
This chapter focusses on the legal procedure for:
Applications by local authorities for placement orders to place children for adoption;
Applications by birth parents who seek to oppose the making of an adoption order for their child/ren; and
Applications by local authorities as to whether a child's birth father or extended family members must be informed of adoption proceedings where a mother is seeking for her child to be adopted and where there may be a risk of harm to the mother, should wider family be notified.
There is some Legal Aid funding available to birth parents in the above proceedings, which our team can assess eligibility for.
The interim report makes a number of recommendations as to how the above types of Court application can be better managed: with changes to be made to the Family Procedure Rules; updates to the Adoption Statutory Guidance (which has not been updated in a decade since 2013) and further the provision of information to birth parents at an early stage, with leaflets, template statements and blank application forms.
The Law in this area is described by the Group as "extremely complex" and concern was raised that many parties in these cases are not legally represented; whether that be the applicant adopters, respondent birth parents or the respondent local authority. The Group raised "a concern that a lack of legal oversight could lead to mistakes being made, or important checks and balances being overlooked".
Our team regularly advise prospective adopters, birth families and local authorities in respect of international adoption cases and agree that initial advice is imperative to avoid delays or mistakes being made in proceedings.
The Head of our team will be responding to the report as a specialist in this area.
Chapter 5: Consensual Adoptions
These are adoptions where a birth parent, or birth parents, have approached their local authority, usually during pregnancy notifying them that they would wish for their child/ren to be adopted after birth.
The Group recommends a national strategy be put in place for such cases with added training for professionals. They also recommend better access to legal advice for the parent/s before the birth and for local authorities to bring these cases to court without delay so that there is court oversight on any issues, including involvement of the wider family. As these cases are rarer, the Group are seeking responses to their consultation from those who have experience of consensual adoption, either from a personal or professional perspective.
The consultation period is now open until the end of November 2023, so that all those concerned with the family justice system and those interested in the welfare of children and young people can take part in giving their comments on the recommendations. These are to be sent to pfd.office@judicary.uk by 30 November 2023.
It is expected the full report will be published, together with an implementation plan, in early 2024.
At Osbornes, we have a team of adoption law specialists, who can assist birth parents and adopters in respect of domestic and international adoptions. We can further assist with advising on and obtaining other family law orders for children placed with relatives.
Naomi Angell has considerable strength in adoption, surrogacy and fertility issues

Naomi Angell is a renowned practitioner in the market with a wealth of experience in family cases involving immigration issues. She has a depth of knowledge in surrogacy issues and is respected for her experience handling adoption matters.

"She is responsive and very knowledgeable – she knows everything on the family law side of adoption and is also very generous with her time."

"Naomi is second to none in her knowledge of adoption and her work in surrogacy is also a strength."

"She has an encyclopaedic knowledge and an in-depth understanding of this work. She's extremely empathetic and can put herself in the client's shoes. She's also very strategic and is good at pre-empting litigation."

"Their family department is very strong, from adoption to child abduction and matrimonial finance, this is a very strong team."

"Naomi Angell is a stand out individual who is well regarded as to the go-to lawyer in her field. What Naomi doesn't know about adoption is not worth knowing."

"She is the queen of inter-country adoption. She is experienced in the field over a long period of time. She has wonderful client skills and is committed to getting proper outcomes."

"She is an adoption superstar. She has an encyclopaedic knowledge of immigration law, and knows what's on the horizon due to her involvement in policy."

Naomi Angell – the doyenne of adoption and surrogacy family law, dedicated to her clients and hardworking.

The team has considerable strength in adoption, surrogacy and fertility matters through Naomi Angell.

"Highly recommended
Bridget and Amy-Jo were very supportive during what were very stressful proceedings. They were collaborative and I felt listened to and part of a team rather than just a client. We ended up being successful at the hearing."

"She's extremely knowledgeable and highly professional."

"She is the guru when it comes to international adoption and she's an expert in her field."

Naomi Angell has a vast wealth of knowledge and experience.

"Naomi Angell is a highly esteemed practitioner who is highlighted as "a leader in the field" and "extremely knowledgeable" by interviewees. She is particularly recognised for her experience in complex adoption disputes."

Bridget Thompson is a public law specialist noted for her extensive practice in matters involving alternative families and adoption. An interviewee observes: "She's a fighter, she's clever, and she understands all aspects of a case."

"Naomi Angell is a leading name in international adoption."

"Recognised for its expertise in both domestic and international adoption, as well as assisted conception."

"Naomi Angell is a leading figure in domestic and inter-country adoptions, and also has expert knowledge of related fertility and surrogacy issues."

"Naomi Angell is phenomenal. She's done it for so long and knows so much that she's a fount of knowledge. If Naomi doesn't know something, it isn't worth knowing."

Naomi Angell is the doyenne of inter-country adoption and the font of all knowledge in this area.

Highly respected for her [Naomi Angell] focused on cross-border children work, including surrogacy matters.

Naomi Angell advises on international adoptions and complex surrogacy matters. She is commended for her broad, in-depth experience."

Naomi Angell is an expert in adoption issues.

Naomi Angell leads the market in cross-border children law matters. Sources confirm that she is "at the cutting edge of changing law and policy" when it comes to international adoption

Naomi Angell is described as hugely experienced, calm and a good listener.