What is legal parenthood and how is it affected if I use donor sperm?
7 Mar 2023 | Isabelle James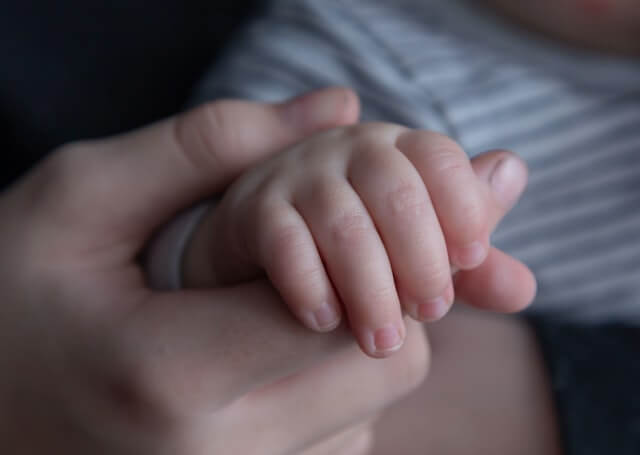 This issue was in the news recently, when a married Oklahoma same-sex couple were in court over a dispute about the legal parenthood of their son. He had been conceived through at-home insemination with donor sperm from an individual known to the couple.
Sadly, when their son was two, the couple separated and court proceedings were issued to deal with the child arrangements. The Judgment was recently handed down and named the sperm donor as the child's second legal parent, the other legal parent being the partner who had given birth. The second female partner, therefore, lost custody, with the Judge commenting that an application for adoption should have been made to avoid this outcome.
Although this was a US case and so different rules and regulations apply, it is important if you are considering at-home insemination with a known donor to obtain advice about who will have legal parenthood, and parental responsibility, for your child when they are born.
Legal parenthood has an impact on financial responsibilities towards a child and inheritance provisions. Parental responsibility enables the person to make all the important daily decisions. It is therefore important to know at an early stage whether you will automatically have legal parenthood and parental responsibility, or, if not, what steps you will need to take to obtain this.
Under the current law, the person who gives birth will automatically be the child's legal mother and will have parental responsibility. For same-sex female couples, who will be the second legal parent will depend on where the fertility treatment took place (whether at a licensed clinic or not) and the relationship status of the couple. The law in this area is governed by the Human Fertilisation and Embryology Act 2008.
A child can have no more than two legal parents in UK law, although more than two people can have parental responsibility.
If you have questions about these issues or may need help in drawing up an agreement with a known sperm donor, contact one of our specialist lawyers.
Read our blog Legal Considerations in the Surrogacy Process
"She's extremely knowledgeable and highly professional."

"She is the guru when it comes to international adoption and she's an expert in her field."

"Naomi Angell is a highly esteemed practitioner who is highlighted as "a leader in the field" and "extremely knowledgeable" by interviewees. She is particularly recognised for her experience in complex adoption disputes."

"Naomi Angell is a leading name in international adoption."

"Naomi Angell is a leading figure in domestic and inter-country adoptions, and also has expert knowledge of related fertility and surrogacy issues."

Naomi Angell is the doyenne of inter-country adoption and the font of all knowledge in this area.

Highly respected for her [Naomi Angell] focused on cross-border children work, including surrogacy matters.

Naomi Angell advises on international adoptions and complex surrogacy matters. She is commended for her broad, in-depth experience."

Naomi Angell is an expert in adoption issues.

Naomi Angell leads the market in cross-border children law matters. Sources confirm that she is "at the cutting edge of changing law and policy" when it comes to international adoption

Naomi Angell is described as hugely experienced, calm and a good listener.
Adoption and Surrogacy Insights VIEW ALL