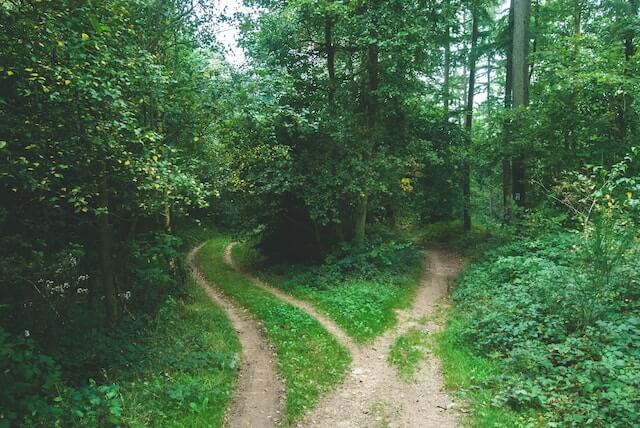 A separation agreement is a legally written document establishing the arrangements between you and your partner when you separate. It outlines the arrangements you wish to make for children, finances and the family home. You can create one whether you are married or unmarried.
If you are married, or in a civil partnership, a separation agreement allows you to agree to the terms of your separation and keep things amicable while you finalise the divorce. It can also be used as an alternative to divorce if your religion or belief forbids you from getting divorced or dissolving your civil partnership.
If you live together and are unmarried, a separation agreement can help protect your rights when you break up. Cohabiting couples are not protected by laws in the same way as married couples. A separation agreement can spell out how you and your ex should split your finances and ensure you get a fair division of the wealth you've built together.
When might I need a separation agreement?
A separation agreement is useful if:
You no longer wish to live with your partner but are not sure about getting divorced yet.
You cannot divorce or dissolve your civil partnership, for example, because you have been together for less than one year.
There is a chance of reconciliation, and you want some breathing room while you decide what to do.
You've already started divorce proceedings but need to agree on important financial matters, such as who stays in the family home during the divorce.
You are unmarried and want to formalise the arrangements for splitting finances and taking care of the children.
You wish to take the heat out of negotiations arising from the relationship breakdown and ensure you both know where you stand.
What should be included in a separation agreement?
A separation agreement can be as short or as detailed as you choose but generally will cover the important details of your split, including:
Child residency and contact arrangements
Whether one person will pay child maintenance or spousal maintenance
Who is responsible for paying the mortgage, rent and household bills
Who will live in the family home
What will happen to the proceeds of sale if a property or asset is sold
How pensions, savings and investments should be split up
What happens to furniture, cars or other items you bought jointly
Is a separation agreement legally binding?
Technically, a separation agreement is not legally binding like other documents, such as divorce settlements. However, if both parties take independent legal advice and complete a full financial disclosure before signing the document, and the agreement is properly drafted, it is likely to be upheld by the courts when deciding any disputes or claims.
What if my ex ignores the terms of our separation agreement?
If your partner doesn't stick to the terms of the agreement, there are various steps you can take.
If you are married and going through a divorce, your separation agreement can be turned into a financial consent order. This document is legally binding and will end the possibility of future financial claims. Before submitting your financial arrangements to the court, you must be at the Conditional Order stage (previously called the Decree Nisi).
You can also ask the court to enforce the terms of the separation agreement. A court is likely to do this as long as the terms are deemed fair and your financial situation has remained unchanged since the document was drawn up.
How long should a separation agreement last for?
You can use a separation agreement as a temporary solution while you go through the process of unravelling complicated finances, for example, where there is significant wealth or an international aspect to the divorce. Or you can use it as a permanent arrangement. A solicitor can advise on whether the duration should be open-ended or whether it would be suitable to include an expiry date. For example, it is common for the financial arrangements to end or change when the children leave home or reach a certain age.
If both of you agree, changing a separation agreement at any time is possible. Reviewing the agreement regularly and if your circumstances change is a good idea.
Can I write a separation agreement myself?
While it is possible to draft a separation agreement yourself, it is not generally recommended. A court may disregard some or all of your arrangements that are not considered fair or reasonable. This can sometimes happen when one person has made financial sacrifices that are not realistic, such as agreeing to give up their property or pension rights or if someone needs to be open about their finances.
There are also some terms that a judge would never enforce, such as those outside the children's best interests or preventing a person from applying to the court.
It is always best to take legal advice before signing a separation agreement. Our experienced family solicitors can guide you through the issues and ensure your document stands up in court. They will also be able to advise on any other issues you may need to consider, such as tax implications and inheritance rights. Get in touch today to talk to one of our qualified family law solicitors about how we can help.
"Claire Andrews is an associate to watch. Tenacious, diligent, professional and astute. She is very impressive."