Uncovering hidden assets in your divorce
16 Nov 2021 | Diana Bastow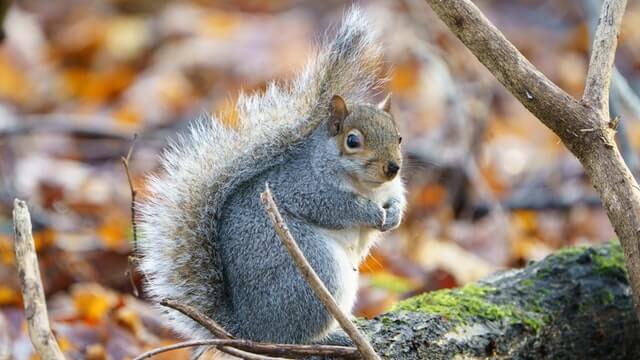 Hiding Assets During a Divorce
As part of your divorce, you and your ex will have to agree on dividing any money, property, investments and pensions you own. Most couples are able to reach an agreement outside of court by sitting down together and working things out. This process works well when both parties are open and honest when disclosing their financial interests.
Sometimes, however, one party may try to hide assets from their ex so they are not split in the divorce. Senior divorce solicitor in London, Diana Bastow, discusses what you should do if you believe your spouse to be hiding assets in your divorce. 
This is more common than you might think. Unsurprisingly, the courts take a really dim view of such deception since it prevents a fair settlement from being reached.
But how do you know if your ex is hiding assets? And more importantly, what can you do about it if they are? Keep reading for answers to these questions and more.
Failure to disclose financial information in divorce
How will I know if my ex is hiding assets?
The first step is to look at the financial disclosure 'Form E.' This is a document both you and your ex will be asked to fill out, giving as much information as possible regarding bank accounts, savings, investments, pensions, mortgages, wages, and so on. At 28 pages long, this document can be daunting to fill out. At the same time, an experienced solicitor will know how to read between the lines of the financial disclosures and can alert you if something doesn't add up. 
Other red flags to watch out for include:
Your ex stops receiving mail, which could indicate that important documents are being sent to a different address 

Passwords to accounts or investments are suddenly changed

You're locked out from running a jointly owned or managed business

Property is transferred into the names of family members

Your ex is suddenly investing in cryptocurrencies such as Bitcoin, which can be very hard to trace

Your ex suddenly changes their mind about the divorce and wants to 'try again' until their financial affairs are in order
What should I do if I think my ex is trying to hide assets before our divorce?
If you suspect that your spouse is hiding assets, you should tell your solicitor straight away. It's important that you don't try to investigate the situation yourself, for example, by opening your ex's mail or hacking into their computer. These actions are against the law and you could end up with a criminal record. 
Once your solicitor is aware of the situation, there are various things they can do to find the hidden assets. They may be able to apply for a third-party disclosure order, for instance, which enables your solicitor to obtain documents from organisations like banks and HMRC. Or they may hire a forensic accountant to analyse your ex's financial statements and raise questions about any inconsistencies. For example, someone who claims to be earning £40,000 will not be able to justify an expenditure over £100,000, unless they have taken out a huge debt or there is another source of income that has not been disclosed. 
Another option is to apply for a freezing order. This will stop your spouse from dealing with assets to protect them in the divorce. 
In respect of property, your solicitor will be able to make an application for a Homes Rights Notice to be placed on the former matrimonial home if the property is held in their sole name and apply for a Unilateral Notice or Restriction to be placed on any other properties held in your ex's sole name.  
What is the penalty for hiding assets in a divorce?
A few things could happen if your ex fails to disclose financial information in a divorce. If the divorce is ongoing, the court will order your ex to disclose their finances and assets fully, and if they are found to be hiding money, the court may order that your ex pays your legal costs. Or they may make a financial order on the basis that a certain amount of money is available, despite what your ex has chosen to reveal.
If the case is already closed, the court has the power to reopen it, set aside the existing financial settlement, and have you renegotiate everything from scratch, either privately or through the courts. 
Ultimately, hiding assets in a divorce to deprive a spouse of their fair share is a criminal offence punishable by imprisonment. If you are in any doubt about your ex's disclosures, speak to your solicitor straight away. 
How can we help
Osbornes Law has a team of expert divorce lawyers in London who can discuss your particular circumstances and complete Form E on your behalf to ensure your case is best represented to the court.
We deal with both UK and international clients. If you are overseas or outside London, we have high-speed video conferencing facilities and a full online service to ensure you are kept up-to-date and fully appraised of your case and legal options.
Diana Bastow is a senior divorce lawyer at Osbornes. She has over twelve years of experience in advising clients in relation to divorce and financial disputes with an international element. Diana also acts for HNW individuals which have included offshore property, businesses and trusts. Diana is listed as a 'rising star' in the Legal 500 directory.
To speak with Diana call us or e-mail us using the form below and we will contact you back. 
Diana Bastow has a broad range of experience in financial disputes.

"An excellent lawyer, Diana had provided me with sound pragmatic legal advice on a range of family law matters which she has delivered promptly, efficiently, to a very high standard with enthusiasm and conviction. I would recommend her to anyone seeking advice in connection with matrimonial and related legal matters"

"Ms Bastow was a very informative lawyer. She was instrumental in managing a quite difficult divorce proceeding. Her honesty and integrity were paramount during this most difficult process. I cannot recommend Ms Bastow except with the highest honours"

"Diana Bastow was absolutely dogged in getting the best result for me. She has a client-first approach, but wasn't frightened to give direction when she felt I was going off piste"

"Claire Andrews is an associate to watch. Tenacious, diligent, professional and astute. She is very impressive."