Judge ignores pre-nuptial agreement but factors in non-matrimonial assets in divorce finance case
7 Dec 2022 | Lisa Pepper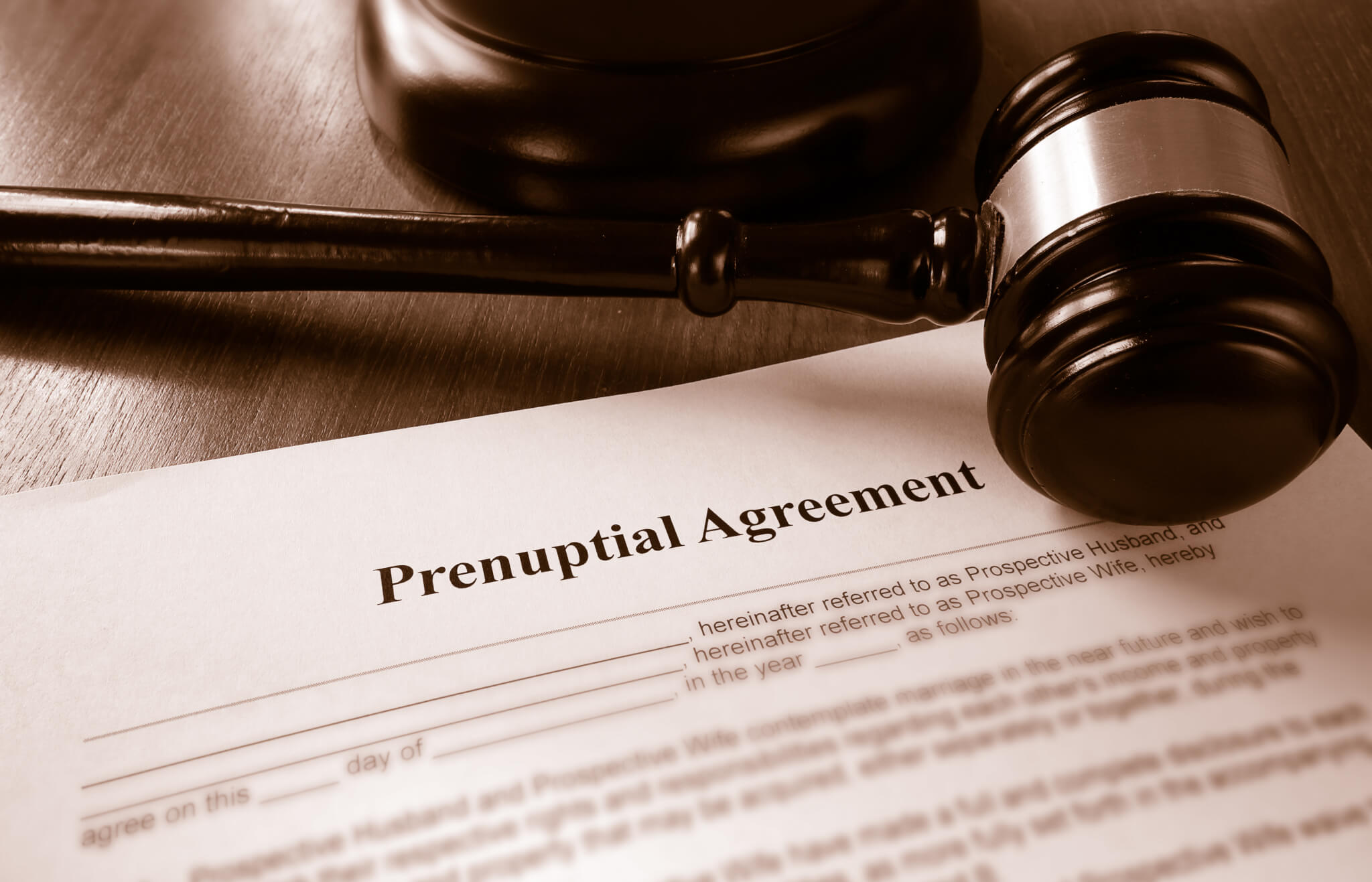 Case Law
One of the reasons I am still passionate about family law, after 20 years in the field, is that it is ever-changing. An important part of the job is keeping up to date on case law, and  a recent Pre-Nuptial case is worth a mention.
IR v OR
The assets totalled £184 million. The issues for the Judge were what assets were matrimonial and also Pre-Nup. The Husband had assets from his family business and a Trust and put these down to his father's efforts. The Wife disagreed and said the Husband was instrumental in the business. There had been a Pre-Nuptial Agreement but neither could find the finalised and signed document. A draft copy was produced. The Wife hadn't sought legal advice on it and it did not provide for her reasonable needs. The Husband wanted the Pre-Nup to be persuasive but accepted it should not be fully implemented.
Mr Justice Moor ignored the Pre-Nuptial Agreement.
In terms of what was matrimonial, although the Judge found that the Husband's father's contribution to the resources was significant, it was the Husband who had transformed the business, during the marriage. The Judge did not consider it relevant that the assets were placed in a Trust.
The Judge did acknowledge that the non-matrimonial element of the resources should be factored in to the overall settlement. He determined how much was non-matrimonial, deducted that from the total asset base figure, and awarded the Wife half of the remainder – she received £70 million.
Full judgement
The full Judgment can be found here.
How can we help?
If you would like to speak to a specialist divorce lawyer, please contact Lisa Pepper for more information or complete the online enquiry form below.
Contact Lisa today
Email us Send us an email and we'll get back to you
Lisa Pepper – one of the best mediators around, whose very reasonable rates don't reflect her excellent client base

Lisa Pepper is a great go-to solicitor for anyone wanting quick and appropriate advice

Lisa Pepper at Osbornes is hugely approachable. She is calm, clients always praise her. Underneath her calm and approachable exterior is an excellent legal brain

I am confident that Lisa will do her utmost to try and settle matters so that both parties walk away feeling satisfied that they have managed to reach a fair outcome with the assistance of a professional mediator.

Lisa Pepper is robust, competent and knowledgeable and is always keen to try and help parties settle without intervention of the court.

Lisa Pepper is an outstanding mediator. She gets results in very difficult cases. She works extremely hard to get a good outcome for clients who mediate with her

Lisa Pepper- she has a great combination of skills. She is empathetic, approachable and calm, and has good legal judgment. She inspires confidence and trust

"Lisa Pepper is good at making herself available to clients and has a real focus on finding pragmatic solutions."

"Lisa Pepper is a complete all rounder. Her mediation skills are second to none. She is kind and compassionate and knows the law inside out!."

"Lisa Pepper is 'compassionate, supportive and committed to hear clients, with a very warm manner."

"Lisa Pepper is fantastic. She goes the extra mile for her clients and is a superb mediator."

"Osbornes has a hugely experienced mediation team with Andrew Watson, Bridget Thompson and Lisa Pepper who are able to offer financial and children mediation for a range of cases including those that are highly complex involving challenging clients."

"Lisa Pepper is fantastic with people and generates calm in her meetings to help clients give of their best."

I can't think of anyone who would handle a mediation better than Lisa.

Lisa Pepper is extremely hard-working and adored by her clients. She is a very empathetic and approachable lawyer.

"Lisa Pepper was recommended to me as non-nonsense and able to help me with a difficult and confrontational divorce. She more than lived up to that – she was practical, collected and always available with a clear opinion and suggestions of how to move forwards. She also was open and helpful about costs and how to mitigate them"

"Lisa Pepper is an outstanding mediator. She is very skilled and has an empathetic and professional approach which is comforting for clients. She never imposes her own view but is even handed and provides helpful guidance to clients so that they can make empowered decisions"

"Lisa Pepper has built up a very impressive mediation practice. She is very engaging and easy to relate to. She embodies mediation in the sense that she approaches her case in a very non-judgmental fashion and can quickly gain the confidence of those with whom she is mediating"

"Lisa Pepper is a brilliant mediator who produces results. She is effective at resolving matters without the need for the parties to engage in expensive and protracted litigation"

"Lisa Pepper is a fantastic mediator. She is fair, robust when she needs to be, and finds a way of facilitating agreements in the hardest of cases. Her guidance is spot on. She has an approachable and constructive mediation style"

"She has impressed me as someone who fights my corner but also understands the importance of resolving issues without unnecessary escalation. She is calm and reassuring."

"Her mediation practice is exceptional; she is also a great solicitor and has a breadth of skill which is really useful."

Lisa Pepper is extremely approachable and this shines through in the outcomes she achieves from mediation. She makes clients feel at ease, which enables them to feel empowered to resolve matters amicably and find a creative outcome which many mediators may have overlooked.

Lisa Pepper is building a very strong mediation practice at very competitive rates and is able to build a rapport quickly with almost anyone.

Lisa Pepper loves her work and has a very sensible head on her. That means her practice is thriving and rightly so.

Lisa Pepper is very thorough in her preparation and has super personal skills to put parties in mediation at ease

Lisa Pepper – good litigator, very friendly and approachable but tough, "straight bat" with the opposition. Can steer a client deftly to settle when he should.

Lisa Pepper is particularly recognised for her role as a mediator in complex cross-border disputes. Her practice also includes handling prenuptial agreements and issues arising from the dissolution of civil partnerships.

"Lisa Pepper is "caring and considerate of the issues behind a matter, and will speak directly if she feels clients need that advice."

"The very personable and client-focused Lisa Pepper."

"Lisa Pepper somehow manages to get parties to settle on matters where there isn't much hope to start out with."

"Lisa can handle the large and complicated cases but takes equal care with the smaller cases. She is a highly skilled mediator who is a consummate professional."

Lisa Pepper is a skilled collaborative lawyer. Her instinct is always to resolve matters without compromising her clients' interests.

Lisa Pepper is always looking for a solution and has a very sympathetic approach to clients. She is highly regarded for her collaborative law practice.

Lisa Pepper deals with separation proceedings and leave to remove cases. Sources describe her as "a great person to work with: constructive, helpful and always infectiously happy.