Family Mediation: a cost-effective alternative to court action
20 Jan 2022 | Lisa Pepper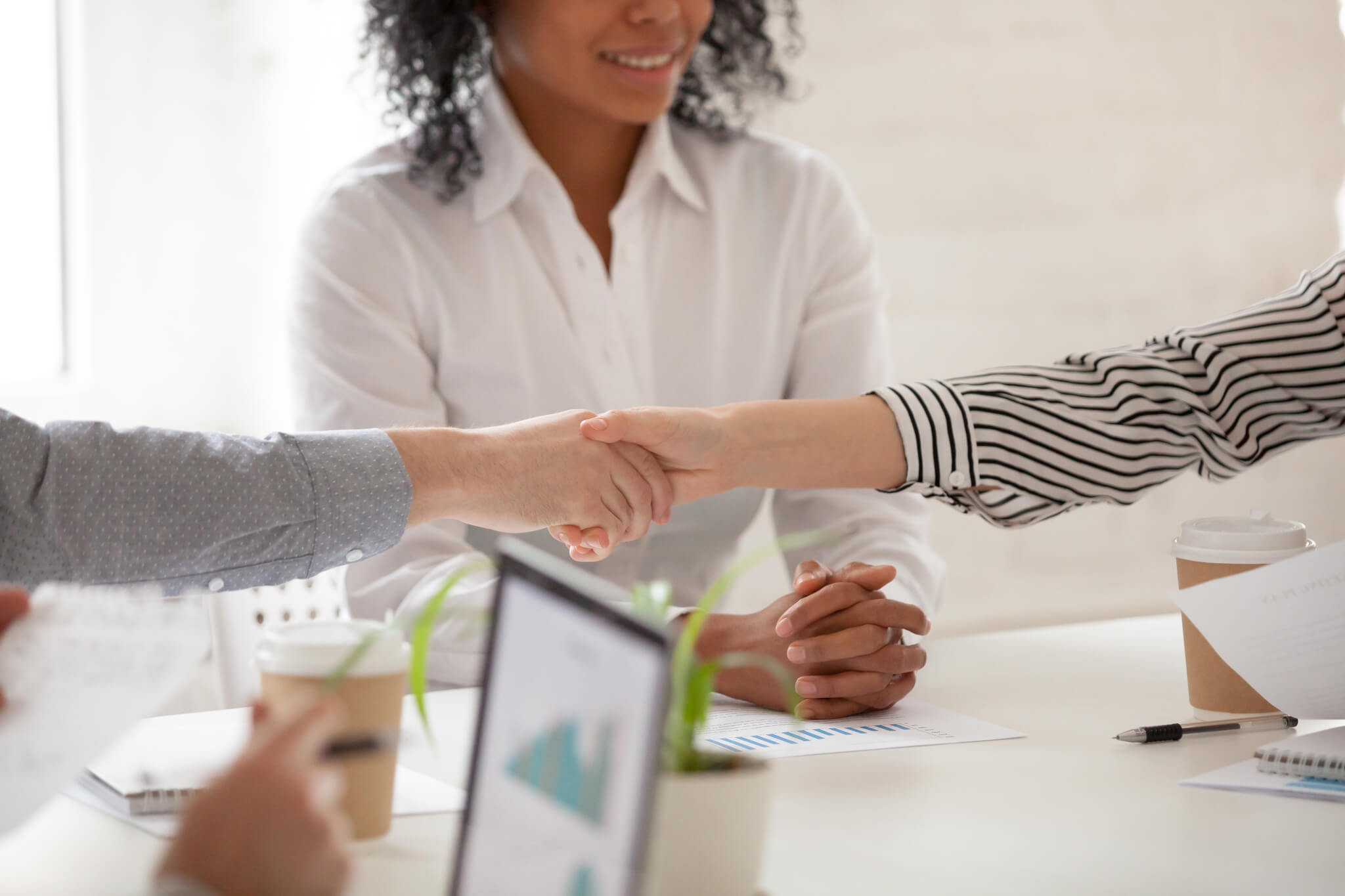 Mediation is increasingly important for our clients in their efforts to resolve children and financial issues divorce. This week (17 to 21 January) is Family Mediation Week in the UK, with separating and divorcing couples being reminded of the benefits of mediation to avoid costly court action.
The specialist family mediators at Osbornes have significant experience in supporting separating and divorcing couples in resolving their issues – in person and remotely via Zoom where required.
We have specialists who are leading mediators and highly skilled in successfully mediating for high net worth couples and where the parties own assets abroad.
What is mediation on divorce?
Mediation is a non-court process involving an independent mediator, such as an experienced family mediation lawyer, who facilitates discussions between the parties around the key issues of finances, property and children, and helps them agree a resolution.
Mediation enables you to remain in control;  you cannot be forced to agree to anything, and you can call a halt to the process or the session whenever you wish.  The mediation sessions can be conducted by Zoom if that is easier for you, although we recommend you and your ex are not in the same home when attending the session.
If you reach an agreement with the other person, your mediator will explain how this agreement can be made legally binding.
If mediation breaks down or you cannot come to a mutually agreeable resolution, the mediator will discuss with you the other options regarding a resolution such as Arbitration or court.
Separating couples should consider trying to agree matters via mediation because of the many advantages over taking court action.
In most cases you will, in any case, be expected to take initial steps to find out about mediation before you can start court proceedings – but you cannot be forced to go down this route.
It's important to bear in mind that even if you would prefer mediation, your ex may resist – in which case it is not an option (unless they change their mind).
What's the benefit of family mediation?
Mediation is all about maintaining communication and working to resolve issues directly with the help of a neutral, impartial mediator. The key benefits of family mediation include:
Mediation is significantly cheaper than going to court
It is far quicker and less stressful than going to court
You maintain control, rather than relinquishing control to a family Judge who makes the final decisions.
Mediation takes place in a safe environment. This means you do not even have to be in the same room as the other party if you feel unsafe.
Mediation is a flexible process. Court proceedings are inflexible with strict rules as to the process and the deadlines.
How we can help
We have highly skilled mediators who can talk you through the process and help you avoid expensive and potentially long-running court proceedings.  Two of our mediators are ranked in Band 1 in Chambers and Partners for Family Alternative Dispute Resolution Services and Band 2 in The Legal 500.  Lisa Pepper is also a collaborative lawyer and David Leadercramer is an Arbitrator and Private FDR Judge.
To speak with Lisa or her team please call or complete the form below.
"Lisa Pepper is good at making herself available to clients and has a real focus on finding pragmatic solutions."

"Lisa Pepper is a complete all rounder. Her mediation skills are second to none. She is kind and compassionate and knows the law inside out!."

"Lisa Pepper is 'compassionate, supportive and committed to hear clients, with a very warm manner."

"Lisa Pepper is fantastic. She goes the extra mile for her clients and is a superb mediator."

"Osbornes has a hugely experienced mediation team with Andrew Watson, Bridget Thompson and Lisa Pepper who are able to offer financial and children mediation for a range of cases including those that are highly complex involving challenging clients."

"Lisa Pepper is fantastic with people and generates calm in her meetings to help clients give of their best."

I can't think of anyone who would handle a mediation better than Lisa.

Lisa Pepper is extremely hard-working and adored by her clients. She is a very empathetic and approachable lawyer.

"She has a good way of talking to clients in an empathetic way and is also a highly recommended mediator."

"One of the most amiable, friendly and talented lawyers in London... she has impressed me as someone who fights my corner but also understands the importance of resolving issues without unnecessary escalation. She is calm and reassuring."

Lisa Pepper – very down to earth and approachable.

"Lisa Pepper was recommended to me as non-nonsense and able to help me with a difficult and confrontational divorce. She more than lived up to that – she was practical, collected and always available with a clear opinion and suggestions of how to move forwards. She also was open and helpful about costs and how to mitigate them"

"Lisa Pepper is an outstanding mediator. She is very skilled and has an empathetic and professional approach which is comforting for clients. She never imposes her own view but is even handed and provides helpful guidance to clients so that they can make empowered decisions"

"Lisa Pepper has built up a very impressive mediation practice. She is very engaging and easy to relate to. She embodies mediation in the sense that she approaches her case in a very non-judgmental fashion and can quickly gain the confidence of those with whom she is mediating"

"Lisa Pepper is a brilliant mediator who produces results. She is effective at resolving matters without the need for the parties to engage in expensive and protracted litigation"

"Lisa Pepper is a fantastic mediator. She is fair, robust when she needs to be, and finds a way of facilitating agreements in the hardest of cases. Her guidance is spot on. She has an approachable and constructive mediation style"

"She has impressed me as someone who fights my corner but also understands the importance of resolving issues without unnecessary escalation. She is calm and reassuring."

"Her mediation practice is exceptional; she is also a great solicitor and has a breadth of skill which is really useful."

Lisa Pepper is extremely approachable and this shines through in the outcomes she achieves from mediation. She makes clients feel at ease, which enables them to feel empowered to resolve matters amicably and find a creative outcome which many mediators may have overlooked.

Lisa Pepper is building a very strong mediation practice at very competitive rates and is able to build a rapport quickly with almost anyone.

Lisa Pepper loves her work and has a very sensible head on her. That means her practice is thriving and rightly so.

Lisa Pepper is very thorough in her preparation and has super personal skills to put parties in mediation at ease

Lisa Pepper – good litigator, very friendly and approachable but tough, "straight bat" with the opposition. Can steer a client deftly to settle when he should.

Lisa Pepper gave me clear, level-headed and sensible advice during her handling of my divorce, and she demonstrated excellent understanding of the relevant law. She was on my side but fair and pragmatic, and her advice was always given with an eye to what was both equitable and achievable, and in line with the collaborative approach I'd wanted.

Lisa Pepper is particularly recognised for her role as a mediator in complex cross-border disputes. Her practice also includes handling prenuptial agreements and issues arising from the dissolution of civil partnerships.

"Lisa Pepper is "caring and considerate of the issues behind a matter, and will speak directly if she feels clients need that advice."

"The very personable and client-focused Lisa Pepper."

"Lisa Pepper somehow manages to get parties to settle on matters where there isn't much hope to start out with."

"Lisa can handle the large and complicated cases but takes equal care with the smaller cases. She is a highly skilled mediator who is a consummate professional."

Lisa Pepper is a skilled collaborative lawyer. Her instinct is always to resolve matters without compromising her clients' interests.

Lisa Pepper is always looking for a solution and has a very sympathetic approach to clients. She is highly regarded for her collaborative law practice.

Lisa Pepper deals with separation proceedings and leave to remove cases. Sources describe her as "a great person to work with: constructive, helpful and always infectiously happy.

Lisa Pepper is a noted collaborative lawyer, and recently acted successfully on a client's leave to remove application to Australia.