Are pharmacy closures putting patients at risk?
5 Jun 2023 | Stephanie Prior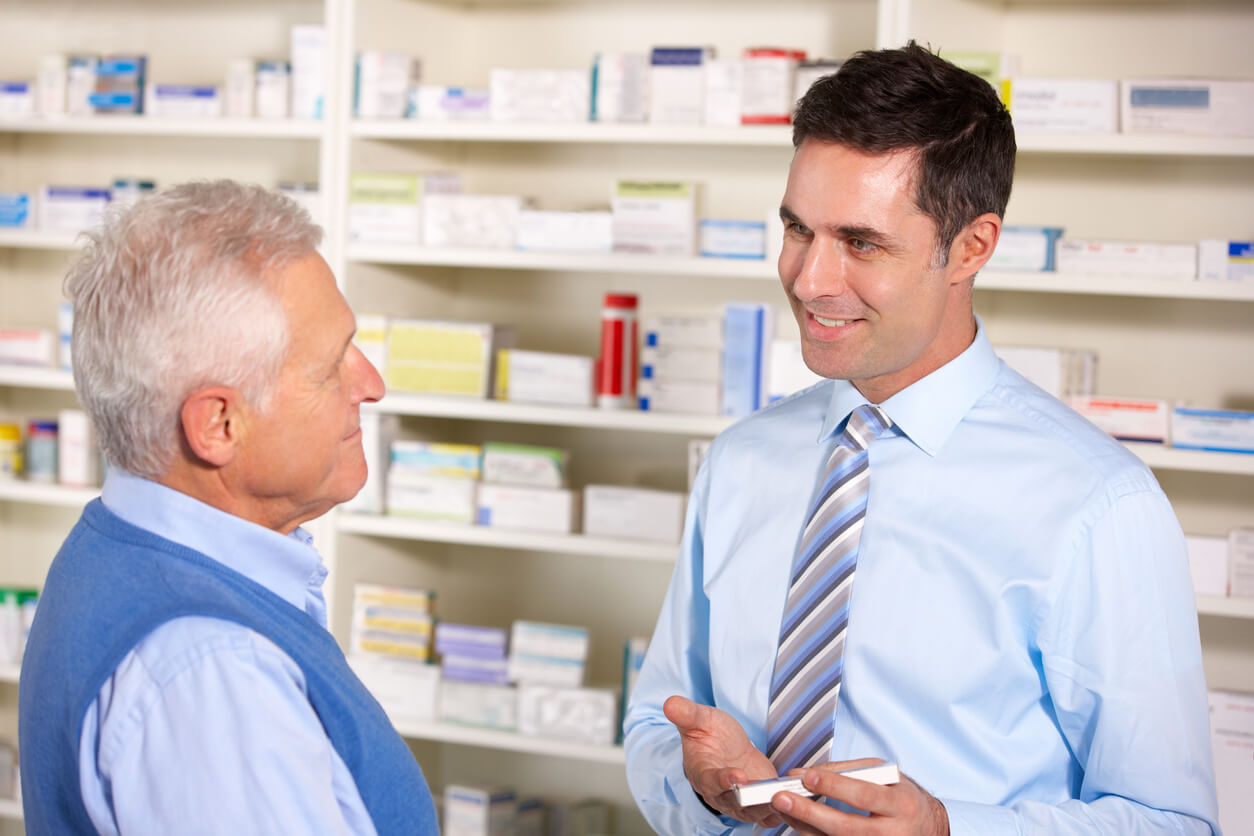 It has been reported in the press that chemist closures will have an impact on patients living in deprived or poorer areas of the UK. In turn, this could have an impact on life expectancy, which has been suggested is shorter in poorer areas of England.
Apparently, more than 100 chemists have closed in the past two years and it is reported that between 2015 and 2022 there was a net loss of 670 pharmacies in England, with Lloyds Pharmacy confirming that it will close 237 branches from the beginning of this year. Lloyds will close all outlets in Sainsbury's stores. This is a shame for people who combine a visit to the supermarket with a visit to the chemist.
This situation regarding closures is challenging given that the Government backed NHS England plan encourages patients to seek advice from their local chemist rather than their GP, for minor ailments. This begs the question as to where these patients will go for support and advice and who is going to deal with the extra capacity of patients seeking advice when there are less services in the community.
Sharn Dev who has been a pharmacist for 20 years has stated 'that closures in deprived areas could put patients at risk … if you're getting less care, it's a given that there is going to be less identification of risk factors.'
Pharmacist have an important role in identifying conditions such as for example, high blood pressure and they can then assist with treatment and prevent further more serious medical issues developing, even though according to Mr Dev there is little financial benefit for pharmacists to do such work.
Pharmacists may also assess patients and triage patients who present at a pharmacy with a minor ailment, which may be a symptom of a more significant medical issue. In this respect, the role of the Pharmacist is paramount in patient care. Closing chemists will indeed have an impact on life expectancy. Patients who cannot afford private health care or do not have the luxury of an efficient local GP service will suffer. They will not have access to services that they require and disadvantaged parts of England will suffer the most.
Analysis from Company Chemists' Association (CCA) has revealed that 37% of pharmacy and GP closures are in deprived neighbourhoods in England. Nothing is replacing these services and so it follows that patients will have to travel further outside the area they live to seek advice and service from a chemist. Not all patients can afford to do this due to the cost of living crisis or travel due to medical / health issues. This in turn will have an enormous affect on the wellbeing of people living in the affected areas of the UK.
Again, this is another example of NHS cutbacks. Such cutbacks have a domino affect on society and a huge impact on everyday people who need to seek advice, prescriptions and treatment from their local pharmacist.
How Osbornes Law can help
Unfortunately many people are contacting our specialist medical negligence lawyers following a delay in diagnosing a health problem or after experiencing a delay in receiving appropriate treatment. In some cases such failures amount to negligent treatment. Based on the facts of a case, our experienced lawyers can advice you on whether a claim can be pursued against an NHS Trust. Please contact Stephanie Prior or her team to find out more.
Our website also contains lots of useful information and frequently asked questions you might have in bringing a claim, including details on going through the NHS complaints procedure.
Contact Stephanie and her team
Email us Send us an email and we'll get back to you
"Stephanie Prior is very empathetic and practical, she gets to the heart of a case quickly."

"Stephanie Prior is highly respected in the marketplace, with a great wealth of experience, superb judgment and medical knowledge that is second to none."

"Stephanie has always shown great judgment and common sense whilst building valuable relationships with her opponents."

"Stephanie Prior is a standout solicitor."

"Stephanie Prior is an experienced lawyer with immense knowledge of her specialism, which allows her to run her cases with strategic precision."

"Stephanie knows her way effortlessly around any clinical negligence issue and has a great strategic mind."

"I know [we have] expressed our appreciation, but I also wanted to thank you for all your hard work, time and patience in pursuing mum's claim through to a successful outcome - your kind and professional approach was genuinely appreciated."

"May I take this opportunity to thank you for your patience and true compassion in yet another very tough year of representation on the behalf of my wife. I certainly must say you did it all with amazing stamina and positivity which regenerated my self-esteem…. You honestly eased the pain and I can see a healing process ahead."

Stephanie has developed a particularly strong reputation for her handling of birth injury claims, as well as cases concerning surgical negligence and delays in surgery.

"Stephanie Prior takes on complex cases and gets excellent results. She has a background in medicine which serves her clients well and is a realistic but tough litigator."

"Stephanie Prior is hugely dedicated, adored by her clients, tenacious, efficient and extremely knowledgeable."

"Stephanie Prior is very good with troubled clients and is easily able to make them feel at ease."

"Stephanie shows sensitivity and deals with things in an understanding way."

The lawyers in the team are highly experienced and will drive cases very hard on behalf of their clients.

"Stephanie Prior has a realistic attitude to the complexities of the cases. She wins the trust of her clients and goes the extra mile to ensure they get the best outcomes."

Stephanie's background in medicine gives her an ability to read between the lines where medical records and expert evidence are concerned and is a great asset.

"Her knowledge base is second to none and her understanding of the litigation process stands out, as does her ability to work collaboratively."

"Stephanie Prior... manages a varied caseload, including obstetric claims, child and adult brain injury cases and fatal and non-fatal spinal cord injury cases."

"Stephanie is experienced, knowledgeable of all aspects of clinical negligence work, and strategic in running cases."

"Key team members include the approachable, compassionate and efficient Stephanie Prior."

Stephanie Prior is always very professional and kind. Highly recommended.

Stephanie Prior is 'very warm' and 'caring', and an 'exceptional professional'.

Stephanie Prior continues to receive widespread praise from clients, who state that she explains the legal aspects of the case very clearly, and she is also a caring person who handles cases on a personal level.