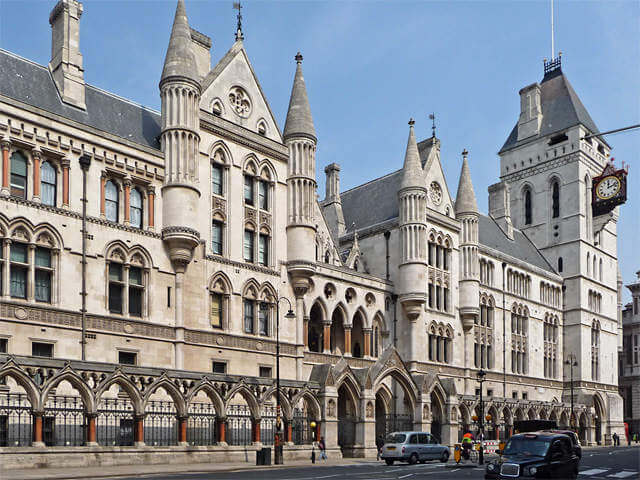 The Court of Appeal provides further clarification on interests in property
Andrew Watson, a London based divorce lawyer in our family department and Resolution accredited specialist in cohabitation, summarises the law in relation to joint owners' interests in property and comments on the recent Court of Appeal decision of Kernott v Jones.
The Court of Appeal has handed down a detailed judgement in the case of Kernott v Jones that has gone some way to clarifying how the Court's should deal with property disputes between non-married owners of property. This article summarises the complexities of the law and what needs to be shown to demonstrate an interest in a property before considering what changes Kernott v Jones brings and what needs to be done for further clarity.
Summary of the current law
The cases of Oxley v Hiscock (sole owner) and Stack v Dowden (joint owners) are the leading recent cases in this area of law. These cases both consider what gives rise to a beneficial interest in a property. Beneficial ownership is a legal concept that relates to who has an interest in a property. The concept of beneficial ownership was set out in the case of Lloyds Bank v Rosset. It is a different concept to legal ownership which is simply whose name property is in. Beneficial ownership relates to what the intentions of ownership were. For instance, a property may be purchased in one person's name but it might have been clear that the property was for both people. On the other hand, a property may be purchased in the name of two people but it might be just for the benefit of one person. It is the beneficial owners who are entitled to occupy the property and who are entitled to receive the proceeds of sale.
The current law is far from simple, mired as it is in the concepts of trusts law and principles of ownership of land. In brief and basic summary:-
Express Trusts
It is a basic and long-standing principle of law (see for instance Goodman v Gallant) that if there is a formal written declaration of trust (ie of the existence of and extent of beneficial interests in a property) then this is conclusive unless fraud or misrepresentation can be shown. If there is a clear and complete declaration of trust then that should be the end of the matter. Property purchasers should take note that perhaps it would be a good idea when purchasing properties together that your respective beneficial interests are clearly defined and declared.
Equity follows the law
Stack v Dowden confirms that equity follows the law – in other words, it is assumed that the legal ownership of the property reflects the beneficial ownership. It also confirms that this presumption is rebuttable (but see below for how difficult this can become).
Resulting Trusts
Stack v Dowden confirmed that the old principle of resulting trusts (where it was presumed that a financial contribution towards a property resulted in a beneficial interest proportionate to that financial contribution) should not apply in quasi matrimonial cases. Interestingly a distinction is made between these quasi matrimonial type arrangements and non quasi matrimonial cases. In Laskar v Laskar, which was a case about a property beneficially owned by a mother and daughter and importantly was used primarily as an investment property, resulting trust presumptions did apply. The primary focus of this article is on quasi matrimonial property interests and hence I do not intend to consider resulting trusts in any more detail here.
Constructive Trusts
Lloyds Bank v Rosset sets out the principle of a constructive trust (where a beneficial interest in a property can be found on the basis of a common intention construed either by evidence of direct discussions or from conduct together with a detrimental reliance on this intention). Unlike resulting trusts, constructive trusts remain an applicable concept in quasi matrimonial cases post Stack v Dowden.
Evidence of direct discussions is usually a matter of factual dispute and ultimately the Court would have to make a determination on such issues. The knotty problems come with finding a common intention on the basis of conduct and with then quantifying the respective interests upon finding that there is a trust.
Direct financial contributions towards the purchase of a property can be used to construe a common intention of joint beneficial ownership (this sounds very similar to the resulting trust discussed above, the difference being that there is more to the question than just whether or not a contribution has been made, the contribution is evidence of a common intention rather than of an interest. Furthermore, the construction of intention on this basis does not mean that the quantification of the interests would be in proportion). This can include regular and direct payments towards a mortgage but, significantly, not necessarily payments to an account from which the mortgage is paid.
Indirect financial contributions were not approved as evidence of common intention in Lloyds Bank v Rosset and nor were non financial contributions. Whilst the recent cases do not deal specifically with this issue the case law suggests that the Courts find the position restrictive and that there are moves towards indirect contributions and non financial contributions being considered as evidence of common intention.
Once a common intention is proven one still needs to show the second half of the equation before establishing a beneficial interest on the basis of a constructive trust, detrimental reliance. Detrimental reliance is what it says it is, a reliance on something to your detriment. Usually if you have shown a common intention on the basis of conduct then this will also show detriment. If an express agreement has been construed from evidence of discussions then the detrimental reliance may not be so immediately obvious and may need proving.
Existence of interest established – what now?
So you have demonstrated that you have a beneficial interest in a property, that's it then? No, there may then follow a dispute as to the extent of your beneficial interest.
In Oxley v Hiscock an attempt was made to introduce the concept of fairness into these proceedings, with the proposed test for what should be the share of beneficial interests being what was fair.
In Stack v Dowden Baroness Hale defined the Court's task as "to ascertain the parties' shared intentions, actual, inferred, or imputed, with respect to the property in the light of their whole course of conduct in relation to it".  And that the Court should not "abandon that search in favour of the result which the court itself considers fair"
This has the consequence not only of moving away from resulting trusts (as discussed above) but also of appearing to disapprove the Court's approach inOxley v Hiscock (a sole legal owner case) in relation to quantification.
The issue of quantification of beneficial interests remains open to considerable judicial discretion, Baroness Hale confirms that "Each case will turn on its own facts". The real impact of Stack v Dowden is that common intention constructive trusts are now much more likely to be found by the Courts and that quantification may then be considered on the whole course of conduct. More than just direct financial contributions can be considered in relation to quantification (see for instance Abbott v Abbott)
There are other principles that can be argued in relation to establishing an interest in a property, notably proprietary estoppel where someone has encouraged an expectation of an interest in property and the other parties has relied on this to their detriment. Applications can also be made in relation to rights over property on a number of different basis and acts of parliament.
Kernott v Jones – Clarification?
This case, heard at Appeal Court level, considered the meaning of the search for "the parties' shared intentions, actual, inferred or imputed" and the imposition of the Court's views. Kernott v Jones provides some clarification as to the interpretation of inferring and imputing intention and imposing the Court's views and as to what should be considered when doing this.
The facts of the case were that the parties jointly owned a property, purchased in 1985 using Jones' deposit and a joint mortgage. Kernott then primarily paid for a small further loan used to build an extension. The parties shared household costs and mortgage repayments. In 1993 the parties separated and Jones, with the two children, remained at the property and paid for the property outgoings. A separate property was purchased by Kernott using the proceeds of sale of a jointly owned policy. The parties agreed (eventually) that at the point of separation their beneficial interests were equal. The issue was whether they subsequently changed. Importantly, it was common ground that there had been no discussion as to any change in beneficial interests.
The Court of Appeal considered whether or not and in what circumstances the Court could "impute" or "infer" a common intention to vary equal beneficial interest in a property and how to quantify such imputed or inferred interests. The Court of Appeal found that there was no evidence to infer a common intention to vary the beneficial interests since separation and that consequently the beneficial interests remained equal, as they had been in 1993.
It is important to look at the definitions of impute and infer. Although the words were used by Baroness Hale, it was Lord Neuberger in Stack v Dowden who proposed a definition:-
"An inferred intention is one which is objectively deduced to be the subjective actual intentions of the parties in the light of their actions and statements"
"An imputed intention is one which is attributed to the parties, even though no such actual intention can be deduced from their actions and statements, and even though they had not such intention"
This suggest that the difference is that where inferred, there was an intention that becomes clear on considering the facts whereas with imputing, there was no intention but the Court is attributing one to the parties. Confusingly, the Court also confirmed in Stack v Dowden that its views must not be imposed.
In the High Court in Kernott v Jones the Judge felt that an intention to vary the beneficial interests could be inferred or imputed on the basis of the parties' conduct. He then considered the quantification of the beneficial interests and imputed a share on the basis of what was fair and just, considering that imputing shares can only be on this basis if there is no way of deducing this from conduct.
The Court of Appeal (with one Judge dissenting) did not agree with the High Court Judge and instead found that there was no evidence to infer a common intention to vary the beneficial interests. Consequently the Court of Appeal did not need to make a decision on the imputation of the shares but the Judges did comment on this issue, expressing different views.
Lord Justice Wall indicated that if the common intention to vary could be found then the imputation of the new shares of beneficial interest was one of judicial discretion and that the Court could use the Oxley v Hiscock test of what it considers fair when there is no evidence of discussions.
Lord Justice Rimer considered the meaning of impute and impose, he said that:-
"the Court could and would presumably only consider so imputing an intention to them if they had drawn a blank in its search for an express or an inferred intention but wanted to impose upon the parties its own assessment of what would be a fair resolution"
This seems to be the rationale that was used in the High Court but it is specifically rejected by Lord Justice Rimer who found that this approach was rejected in Stack v Dowden. Lord Justice Rimer concludes that the Court in Stack v Dowden did not intend to enable the Courts to impute an intention when there was no express or inferred intention. He also felt, in contrast to Lord Justice Wall, that the fair and just test of Oxley and Hiscock had been rejected in Stack v Dowden.
Lord Justice Jacob agreed with the High Court Judge and felt that the parties intentions could be found to have altered over the years, on the basis of their conduct. He indicated that the fair and just test was a part of the test but not the whole test as to quantification.
So what can we draw from the decisions and judgments in Kernott v Jones?
Whilst the leading judgment in Stack v Dowden did not define "impute" and "infer" the definitions proposed by Lord Neuberger have been approved.
The principle of equity following the law espoused in Stack v Dowden is a very difficulty principle to rebut, particularly in joint ownership cases.
Moving out of a property and providing little financial contribution towards a jointly owned property for a number of years is not sufficient evidence to infer a change in intention (although, given that it was enough for the District Judge, the High Court Judge and one Appeal Court Judge, perhaps one can "infer" that it is close to the boundary).
The indications from the judgments are that imputation cannot be used to decide whether there was a common intention (presumably as this would be imposing).
The issue of imputing shares remains unanswered, with the three Appeal Court Judges reaching different conclusions (one should note that the views expressed by the Judges are just that, as the Court found by majority that there was no common intention to vary the beneficial interests it did not have to make a binding legal decision on quantification).
The circumstances in which the Courts can take into account what it feels is fair and just in these proceedings also remains something of significant judicial dispute. The High Court Judge felt that this test could be used to quantify shares when there was no other evidence, Lord Justice Wall seems to agree with this, Lord Justice Rimer concluded that there was no such test and that it was rejected in Stack v Dowden and Lord Justice Jacob the fair and just test formed just part of the Court's consideration.
Conclusion
The law in relation to beneficial ownership of property remains complex, confusing and capable of interpretation in many different ways. Stack v Dowden and Kernott v Jones have provided some welcome clarification but there remain numerous questions.
Kernott v Jones has amplified the equity follows the law principle and confirmed that the bar is set high for anyone wanting to rebut this presumption in joint ownership cases. The case has also perhaps undermined arguments about the imputation of a common intention and possibly also about the imputing of the respective shares.
Contact our Camden or Hampstead Solicitors for more information about and other services including advice on property in the event of divorce.