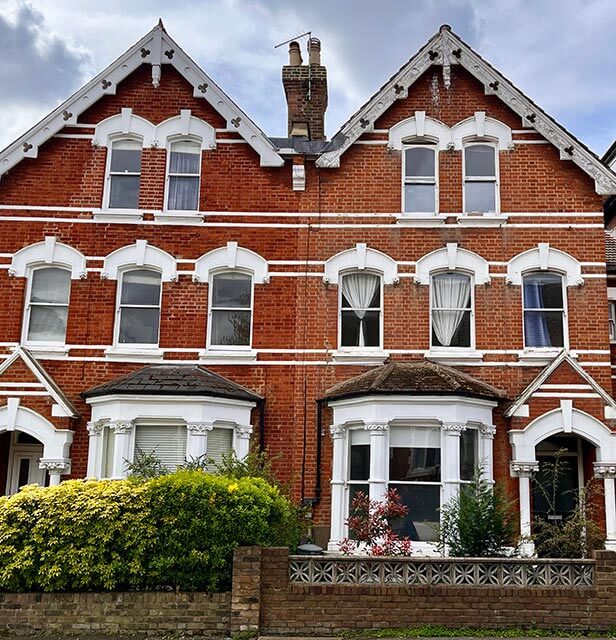 If you are buying a property jointly, you may want to consider making a declaration of trust to record your financial arrangements. Speak to our solicitors who will be happy to explain the process to you.
What is a Declaration of Trust?
A Declaration of Trust (also known as a Deed of Trust) is a legal document that sets out the financial arrangements between two or more people who own property together. It is used by "tenants in common" to formalise who owns what proportion of the property when they paid or contributed different amounts. 
What are tenants in common?
When two or more people buy property together, they have the choice of owning as joint tenants or tenants in common. Joint tenancy ownership is a popular choice for married couples, as the property is owned equally no matter how much each person paid. In this arrangement, the property automatically transfers to the surviving owner in the event of one person's death.
Tenancy in common is when two or more people own a property but not necessarily in equal shares. For example, one person may own 40% and the other 60%. There is no automatic right of survivorship with this arrangement, which means that each owner can leave their share of the property to whoever they want in their will.
For tenants in common, the important thing is to make a Declaration of Trust setting out the ownership shares. If you do not, then it's assumed that you own the property equally, even if one has contributed more to the purchase price than the other.
What are the benefits of a Declaration of Trust?
There's a lot of money at stake when you buy a property. A Declaration of Trust takes away the uncertainty and reduces the chance of disagreements down the line. It ensures that everyone is clear on:
How much each person has put into the property

How much of the property each person owns

What should happen if the property is sold or there's a breakup

What should happen if one person wants to buy the other out 
Who is a Declaration of Trust for?
Almost everyone who buys property with someone else as tenants in common will need a Declaration of Trust. It is usually taken out by couples who live together, but it can also be used by family members, friends or investors. For cohabiting couples, there are no laws to protect your property investment if you are not married. A Declaration of Trust is the best way to secure your financial contribution in case you break up.
A Declaration of Trust may be less important if you are buying the property 50/50, as you will both receive an equal split of the proceeds when you eventually sell the property. But if you contributed 70% of the price for example, then you definitely will need to sign a Declaration of Trust to ensure you get 70% (and not just 50%) of the proceeds if the house is sold.
What if I contribute towards the property in other ways?
When people buy property together, it is common for one person to pay the deposit and another to contribute in other ways. For example, they might pay a larger share of the mortgage payment or pay to have the home renovated. It's also common for someone to move in with their partner, into a home their partner already owns. Their name will not be on the title deeds or mortgage, but they may contribute to the monthly mortgage payment and bills – often for many years.
A Declaration of Trust can help protect all of these financial investments, so you're protected no matter how you contribute.
How does a Declaration of Trust work?
The good thing about a Declaration of Trust is how flexible it is. You can write just about anything in the document to take account of your unique situation. For example, the Declaration of Trust may cover:
How much each person has paid towards the deposit

How the mortgage will be paid

What each person's ownership share is

What happens if someone puts in extra money at a later date, for example, they pay for a new roof or kitchen

How much each owner should pay for outgoings such as utility bills and maintenance

How you will value the property in the future

The situation where a third party provides financial help and is not listed on the title deed but still wants to protect their contribution (e.g. the bank of Mum and Dad)
The starting point is to sit down with a solicitor and talk through your situation. Your lawyer will then draft the document for all the owners to sign. There may be tax and inheritance implications when buying property jointly. Your solicitor can advise you on the best course of action and whether you may need other documents, such as a will, to fully protect your interests.
When should we make a Declaration of Trust?
Ideally, you will make the agreement at the outset when the property is purchased. However, you can make a Declaration of Trust at any time during your ownership.
It's advisable to draw up a Declaration of Trust (or revisit an existing one) if your circumstances change. For example, you should take a fresh look at your situation if:
Someone contributes extra money to the property

You make home improvements and the value of the property increases

Someone is being bought out

You want to give away some ownership, for example, to an adult child

Your living arrangements change, such as a new relationship
Does a Declaration of Trust affect my mortgage?
If the Declaration of Trust does not affect the mortgage lender's security, then you will not need to involve the mortgage lender. However, it is best to ask your solicitor. Every situation is different, and there may be occasions where you have to tell the mortgage lender or gain their consent.
Culliford v Thorpe – Declaration of Trust Case Law
The recent decision in the case of Culliford v Thorpe [2018] EWHC 426 (Ch) serves as a reminder to cohabiting unmarried couples of the importance of agreeing to a declaration of trust where their interests in a property are shared.
In this case, a co-habiting couple, Mr C and Mr T agreed that a property that was in Mr C's sole name was to be shared between them yet nothing was put in writing. Mr C subsequently died leaving no will and there then ensued a battle between Mr T and Mr C's estate. The estate issued possession proceedings requiring Mr T to move out of the property. They claimed he had no interest in the property and Mr T was only living in the property as Mr C had permitted him to do so.
On the other hand, Mr T claimed that he had a beneficial interest in the property and there was a common intention that the property was to be shared. He relied on the argument of the "common intention constructive trust". This can arise where both parties intended to share a property but where nothing is put in writing. The difficulty Mr T experienced was that the person who could verify his story had passed away and therefore there was nobody to corroborate the common intention.
Nevertheless, such cases are very fact-specific and after considering the evidence the Court agreed that as a matter of fact there had been a common intention that the property was to be shared between Mr C and Mr T.
Mr T was lucky but the best way to avoid such litigation is to ensure that your intentions are set out in writing in a Declaration of Trust which is signed by both parties.
What are my next steps?
If you own or are planning to own property with someone, get in touch. We can talk to you about the various ownership options and whether setting up a Declaration of Trust is the right way forward for you. Our comprehensive service ensures you get all the legal support you need to ensure your interests are fully protected, in plain English that makes the process easy to understand.