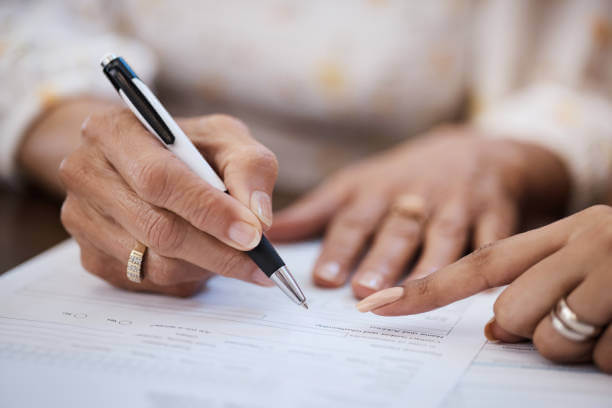 Property rights are not always clear-cut. Sometimes, a person who does not legally own a property could be entitled to benefit from it, depending on the circumstances. This could be, because the person  contributed towards  the mortgage or purchase price, or perhaps they contributed in some other way, such as renovating the property or the payment of utility bills. Unlike other types of trust, constructive trusts are inferred by the court, rather than by the express intentions of the parties.
What is a constructive trust?
A constructive trust arises by operation of the law where it would be unconscionable for a person (A) who holds an asset to deny the beneficial interest of another person (B) in the asset.
For example, a constructive trust may arise where:
(A) holds funds that he knows have been paid to him by mistake.
(A) holds an asset that he has obtained by means of fraud.
(A) and another person (B) share a common intention that (B) should have a beneficial interest in an asset, and (B) has acted to his detriment on the basis of that intention. This is known as a common intention constructive trust and is often argued in disputes about the ownership of property occupied by cohabitees.
Common intention constructive trusts
Common intention constructive trusts are a particular type of constructive trust, as noted above. The circumstances of the parties invariably differ to some degree but, a typical situation could , involve a couple moving into a property together which is held in only one of their names,; and the other person contributes by paying half of the mortgage and bills every month – only to find that when the relationship ends, the person holding the legal title claims to own the property outright.
Generally, when one person legally owns a property, it's presumed they own the entire beneficial interest in the property as well. The starting position is that "equity follows the law". However, the court may set aside this presumption if it is can be shown, on the balance of probabilities, that there was a "common intention" that the beneficial ownership was to differ from the legal ownership. Common intention is usually inferred from the conduct of the parties involved, and it is for the party asserting to have a beneficial interest in the property to prove.
The following factors would be relevant to the court's finding as to a constructive trust:
How the parties arranged their finances; for example, did the couple have separate bank accounts or joint accounts?
Did the party asserting a beneficial interest contribute to the purchase price or mortgage payments; or did they make some other form of contribution?
What was the intention regarding the property and what can be inferred from the conduct and any conversations had at the time of purchase and subsequently throughout the period of ownership?
The example of the cohabiting couple is a classic case where the courts could  deem that each party is entitled to a share in the property, according to their contributions, because they acted with the assumption that the other party intended them to have a share, and it would be unconscionable to deny that party a share in the property .
What Is the difference between a resulting trust and a constructive trust?
A resulting trust is a type of trust imposed by law. The function of the trust is to return the beneficial ownership in the trust property (whatever form that may take) back to the settlor, the person who created the trust. This would occur where, for example, the settlor of an express trust fails to tell the trustees what to do with the trust property (or part of it). For example, (A) sets up a discretionary trust for the benefit of their siblings but does not say what is to happen to the trust fund once their siblings have died. If the siblings died, there would be assets still held on trust. The trust assets would therefore be held on a resulting trust for (A) as the settlor or (A)'s estate if (A) has also died.
What happens if we're in a dispute about property ownership?
The first step is to seek legal advice from a suitably qualified solicitor lawyer. Issues surrounding ownership shares can often be resolved through negotiation or mediation.
If discussions break down, it may be necessary to issue a claim pursuant to the Trusts of Land and Appointment of Trustees Act 1996 ("TOLATA"). TOLATA is a piece of legislation that deals with (among other matters) disputes relating to the ownership of properties, and it gives the court  power to change the ownership shares in a property, including ordering the sale of the property and the distribution of the proceeds.
Contact us today
Email us Send us an email and we'll get back to you
A private client team offering a range of services to assist with private client matters including trust and probate services. A friendly approach with a keen eye for detail.

I have been a client of this firm for a number of years and been impressed by particular individuals, the care and thoughtfulness with which they have worked.

An efficient firm which provides an excellent service at highly competitive charging rates.

The team receives a steady flow of instructions from high-net-worth individuals and families on an array of tax planning, wealth preservation, estate and succession planning issues

I think this firm has excellent strength and depth in this area, for both contentious and non-contentious work, and they can hold their own against any other firm.

I have found them to be incredibly knowledgeable and pragmatic in settling claims for their clients.

The contested estates team is strong with talented young solicitors doing good quality work

The nimble team acts for a broad range of high-net-worth individuals and families on a variety of complex estate and trust litigation.

Osbornes has a 'strong private client department' and 'the firm seems to be going from strength to strength'.

Thank you for managing my case, following a complete fiasco before I contacted Osbornes Law. I know that the work involved was rather complicated, possibly frustrating and often time consuming. I was impressed with your current knowledge of the case when we had the first meeting at your office. I regard a face-to-face meeting as imperative in developing positive relationships. Members of your team, such as Alex and Ella were impressive too, with their efficient, friendly manner of working.
I am grateful for your patience, advice and excellent support at a difficult time. Hopefully it won't be necessary to contact you again regarding this matter! I will definitely use Osbornes Law in the future.

"I wish to thank you for your advice, efficiency and professionalism throughout which has been greatly appreciated."

"I am proud to be a private client of Osbornes Solicitors LLP, a client of many years. I appreciate the swift and efficient work of the Private Client Department Team."

"Jan Atkinson, with her steely, steady, calming presence, instils confidence in the most highly-strung of us clients. With her masterful knowledge of the law, old and new, and its application, Jan can navigate through the most complex of cases to a successful end."

"I find Osbornes' client-friendly approach welcoming and refreshing"

"A medium-sized London firm dealing with big litigation and doing it extremely well because of a depth of expertise and experience."

My family had the pleasure of Jan Atkinson working with us on the will and probate issues of [my mother's] estate in Camden and Ireland after she passed on last year. Jan and her assistant(s) offered us a fantastic service at a sad time.

"Jan Atkinson stands out for her wide-ranging knowledge and experience of estates; whatever problem you throw at her, she has seen it all before and is able to find a creative and sustainable solution. She has exceptional commitment to her clients and explores every avenue to find the best solution for them"

The team is very caring, experienced and detailed and was clear about the  next steps and offered very helpful advice and suggestions

Jan Atkinson has extensive experience in private client matters, which underpins her excellent skills in the contentious probate area. Plus she is strong on international matters

A small but formidable team, punching above its weight. Jan Atkinson is a seasoned pro. Approachable but no push-over

"They are an outstanding firm to work with. They are consistently impressive in their work."

"Elspeth Neilson is very reliable and practical."

"The team frequently deals with cross-border estates for high–net-worth individuals."

"The team were extremely professional in putting my needs first. There was a joined-up approach to catering for the client, and all lawyers involved were briefed and constructive."

The situation was handled by your extremely competent, efficient hands - I would not hesitate to recommend Osbornes to others.

"Service prompt and effective. I have absolute confidence in Maggie."

I am happy with the service that I got and would recommend you to other potential clients.

I found Osbornes always very helpful and efficient.

We are very pleased with the services of Osbornes. Highly professional and through with close attention to detail.

I would highly recommend Jan Atkinson in any probate matter and Osbornes Solicitors in any other legal matters.

Jan Atkinson is a very proficient lady whom I would highly recommend to anyone involved in probates.

Thanks for all your work and explaining everything so clearly. For any legal matters in the future I would not hesitate in instructing Osbornes.

We have found your service to date as the most informative we have come across.

Osbornes Solicitors always responded promptly to any request for information I had.

"Geoffrey's affairs were dealt with just the right combination of friendliness and professionalism, which really helped."



Jan Atkinson is confident with a straightforward approach. Her practice covers both contentious and non-contentious matters, including wealth planning and estate administration.

I would like to thank everyone in my case for the excellent job!
Related Insights VIEW ALL
31.10.2023

Forged Wills

If the contents of a will comes as a surprise, then one of the things to consider is whether the...

Read more

26.7.2023

Wills Disputes: The Duty To Account Is Not...

Beneficiaries frequently ask us whether trustees or personal representatives can be required to provide a financial account. Their request may...

Read more