10 Top Tips to Avoid Delays When Selling Your Home
5 Jan 2021 | Simon Nosworthy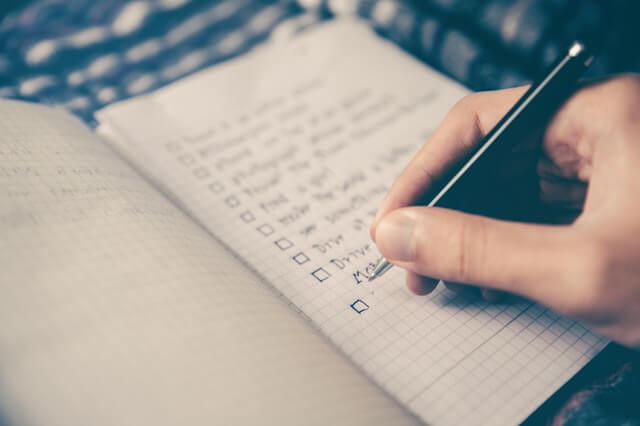 Thinking about marketing your property for sale? Simon Nosworthy, Conveyancing Solicitor at Osbornes sets out his top 10 tips of things to prepare now to avoid delays when it comes to selling your home:
You need to find out how big your outstanding mortgage is, and if there are any early redemption penalties. If you contact your mortgage provider they should be able to provide this information in writing or over the phone.
Put together the title deeds for the house.  The deeds to your house maybe with your mortgage provider if you have one. If you are not sure then please check with them. Many mortgage lenders do not hold title deeds anymore, so you may have received the property's deeds when you purchased the property or if you have recently re-mortgaged. These maybe with a solicitor that you have used in the past so please check. This is especially important if you are selling a leasehold property as it can be really useful to have the original lease if this is available.
Locate all planning permissions for recent work done to the property. You should definitely have this paperwork available for work that required planning permission in the last 10 years. If these documents have been lost, you should be able to obtain copies from the Local Authority.
Locate all building regulations consents for work done at this property. For example, if you have had replacement windows installed since April 2002, you will need building regulation consent or a FENSA certificate from the installer. Also if you have had a new boiler installed post 1st April 2009 you will need to provide Gas Safe certificate. If the boiler was installed before that date then a CORGI certificate should be provided.   If these documents have been lost, you should be able to obtain copies from the Local Authority or online from the certificate provider.
Locate all warranties and guarantees for any works done at the property.  For example for replacement windows or cavity wall installation or timber and damp treatment at the property. If these documents have been lost, you should be able to obtain copies from the guarantee or warranty provider.
If your property has been built in the last 10 years then you should locate your original home building warranty that would have been provided by NHBC or Zurich or Premier Guarantee to name a few.
Obtain a set of recent utility bills (the water bill is most important, but your legal representative will probably also ask for a council tax bill and maybe electricity).  If you pay your bills by direct debit, make sure to get an annual statement from the utility provider and give that to your legal representative instead.
Locate notices that you have received in relation to neighbouring properties such as party wall act notices or notices of planning applications and decisions for these properties.
Have an Energy Performance Certificate (EPC) done. An EPC gives a property an energy efficiency rating from A (most efficient) to G (least efficient) and is valid for 10 years. It also provides information as to how you could make your home more energy-efficient. An EPC is required for every sale.  If you are selling through an estate agent, your estate agent can assist you with getting an EPC done.
If your property is a leasehold property, request an up-to-date ground rent receipt from your landlord or managing agent. If your property is leasehold and you have a share of freehold and the freehold is owned by a company that is limited by share capital, then you need to ensure that you have the original share certificate to hand.
Taking the time to obtain and locate the documents and information listed can save days or even weeks at the end of the sale transaction and avoid the needless frustration that so many sellers feel when exchange is delayed because the buyer's solicitors are "still waiting" for a replacement for documents such as FENSA certificate or ground-rent receipt.
If you pull together this basic documentation about your property as soon as your house is put on the market, you will have time to obtain any documents that have been lost before a sale is agreed and the legal work begins.
Osbornes is approved by the Law Society under their Conveyancing Quality Scheme (CQS). This scheme provides a recognised quality kitemark for approved residential conveyancing practices.