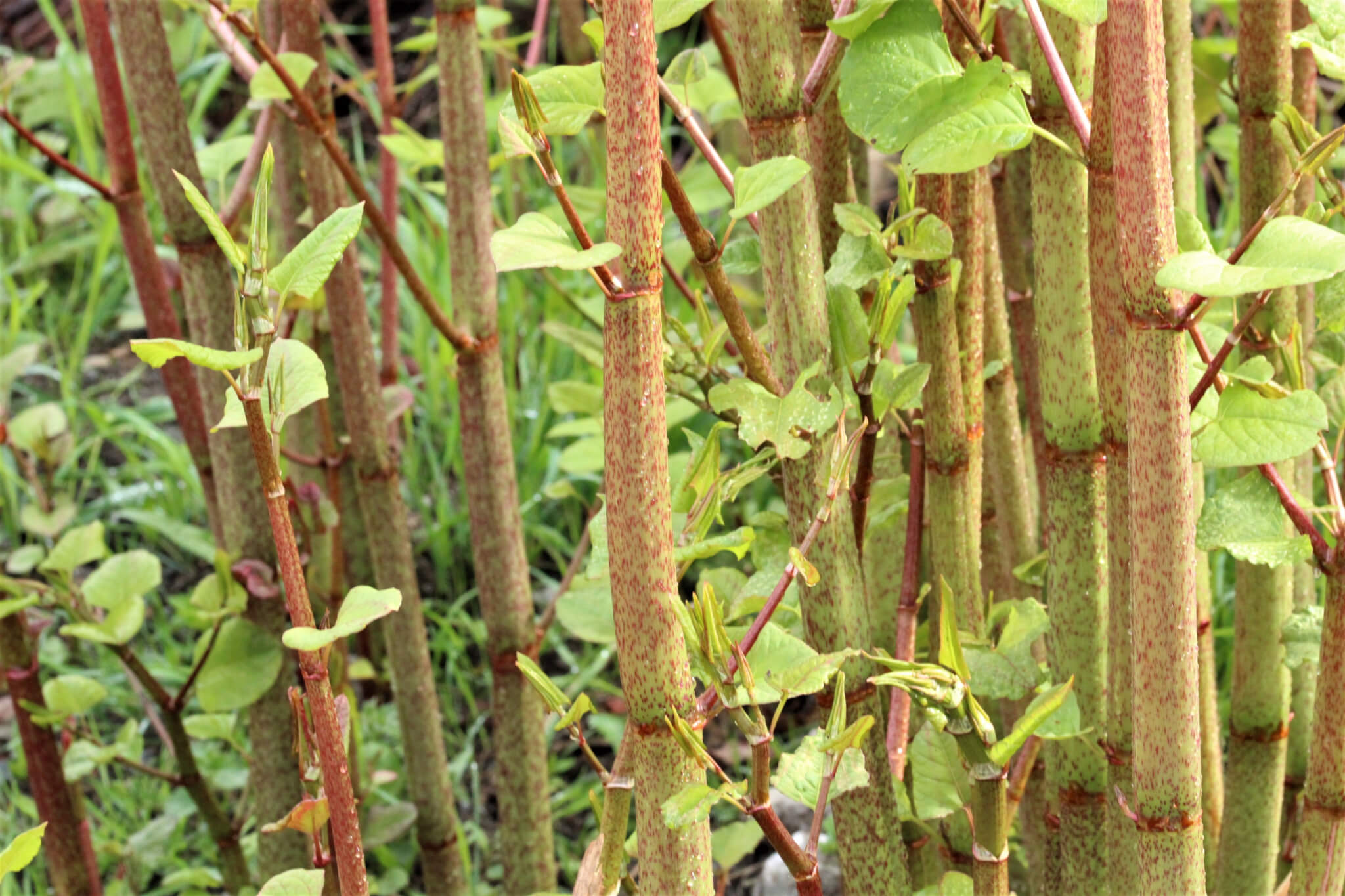 Many will have read the recent case in which a furniture designer pursued his seller successfully after he moved into his £700,000 South-West London home and found Japanese knotweed behind the garden shed.
It transpired that the knotweed stood up to 2 metres tall, and there was also evidence that it had been treated with herbicide. The implication is the seller was well aware of its existence. The judge found that the seller did not genuinely believe his property had not been affected by the knotweed and found in the buyer's favour.
This case serves as a reminder to all those selling a property that the question should be answered carefully when completing the Property Information Form, which specifically asks if the property is affected by Japanese knotweed. The options are 'yes', 'no' or 'not known'. In this case, the seller answered 'no' and therefore positively asserted that there was no knotweed at the property, thereby misrepresenting the situation when the evidence showed that he must have known of its presence at the property.
Of course, if the seller had responded to the question by saying "not known", which is quite possible if you are unfamiliar with the plant, the responsibility would have shifted to the buyer to investigate the matter further.
What is Japanese Knotweed?
It is a plant which has bamboo-like stems and small white flowers. It was native to Japan and was brought to England by the Victorians to line railway tracks.
Websites are available where you can search if knotweed can be found in your area. If left to grow freely, knotweed can cause significant damage to buildings by infiltrating and weakening foundations and growing through paving and tarmac.
What should I do if I discover Japanese Knotweed on my property?
If you find Japanese knotweed on your property, you must stop it from spreading off your property. You can be prosecuted for allowing Japanese Knotweed to spread into the wild or onto neighbouring privately owned land. However, you do not legally have to remove it from your property unless it is causing a nuisance. You should not treat knotweed yourself, but you can find companies specialising in its removal.
Who should I notify?
Certainly, if you sell the property, you must notify potential buyers to avoid a possible claim for damages for misrepresentation. Also, if you are a tenant in a property, you should notify the landlord in writing with as much detail as soon as possible. It is quite possible that, depending on the terms of your agreement with the landlord, you are responsible for the treatment costs.
If you see Japanese Knotweed on neighbouring land, your first step should be to write to your neighbour to inform them of the position and their duties. If your neighbours do not take the issues seriously, you can approach your local authority, which can issue Community Protection Notices under the Anti-social Behaviour Crime and Policing Act 2014. These notices can be issued to individuals or organisations to compel them to control invasive species in situations where they are detrimental to the quality of life of others.
In summary, Japanese Knotweed must be taken seriously, and anyone who discovers it on the property ignores it as their peril.
If you have knotweed on your land, you need to act now! If it spreads onto another property, you could be liable for a claim in nuisance. You risk having to meet the cost of treatment and paying compensation for other losses. If a neighbouring property has Japanese knotweed, you may be able to take action to force the owner to deal with it to limit the risk to you.
If you would like legal advice regarding this or a similar matter, don't hesitate to contact Shilpa Mathuradas, a specialist property litigation lawyer at Osbornes Law. You can speak to Shilpa by phoning us or completing the online form below.
Contact Shilpa today
Email us Send us an email and we'll get back to you
"Shilpa is knowledgeable and helpful. She is not afraid to challenge the boundaries for her clients, with excellent results."

"Shilpa combines the fierce representation of her clients' best interests with the reasonable and constructive attitude that the Court always looks for in modern litigation. She has invaluable tactical awareness and skilfully handles complex and unusual cases and difficult opponents. As a barrister it is a pleasure to be instructed by her because you so often find that she has already taken the steps that you would have recommended had you been the client's first point of contact. Her preparation of cases for trial is extremely thorough and helps ensure a positive result before you have set foot in Court."

"Thank you so much for your help. You were efficient, clear and advised me well in addition to being very pleasant to work with."

"I would like to sincerely thank you for all the hard work in assisting me to resolve my rather unusual and complicated case. Last 2 years were very stressful and intensive and often only your professional approach and personal realistic but positive attitude helped me not to give up. The uncertainty weight of more than 10 years is off my shoulders thanks to you and your colleagues. Thanks once again for your legal advice, time, and efforts".

"Mostly I am grateful that Shilpa was understanding about the delays caused by my illnesses, and that she stuck with me and got a good deal for my tenancy. I did feel she fought to protect me and my rights. I appreciate that she kept me informed about progress, sending copies of emails with the other side and consulting me when necessary. I appreciated her eye for detail on legal matters and how she stood firm against a somewhat tricky opposing solicitor."

"Shilpa was very thorough in the advice she provided and I was immediately put at ease with her involvement. She works hard to achieve the agreed objective and I very much appreciate her help in my matter."

"Shilpa was very diligent in her attention to detail and her pursuit of all necessary documentation; she showed great determination in the face of many requests by the other party's solicitor to let certain things slide. She was thorough and professional which gave us a great sense of security."

Shilpa really helped us take charge of the situation and helped resolve this property dispute. I would not hesitate to recommend her or the team to anyone in a similar situation.

On first meeting Shilpa I was sure that she understood immediately my requirements, and was sympathetic both to my financial restraints and my emotional state. She achieved everything I asked of her and proved to be invaluable, professional and efficient

At every step Shilpa alleviated any concerns and stresses we had. Always fast to respond, always professional and super knowledgeable.

Shilpa has helped us through some key property litigation matters (residential and commercial) since 2014 and has delivered on every occasion. One particular issue had kept us in a state of stress and tension for almost a decade and after getting in touch with Shilpa she was able to help us bring the matter to a peaceful and successful conclusion.

I received a call from Shilpa Mathuradas a couple of hours after filling the enquiry form for a callback. She actively listened to my party wall concerns responding with gentle professionalism, answering my concerns, letting me know what is and is not possible and when best to bring in a solicitor. All this within 10 minutes. Excellent.

If I had another reason to have to seek legal advice again, I wouldn't hesitate to use Shilpa, and would recommend her to anybody who needed legal advice.

Shilpa was professional, realistic, and unflappable. Shilpa managed to persuade a reluctant witness to come forward to support my case. She obviously knows her subject very well.

I always had full confidence in Shilpa keeping my best interests at heart. I often didn't understand the legal language, and she would follow this up with a phone call and patiently explain.