Landlords and the Dangers of Rent-to-Rent
8 Jun 2022 | James Mayall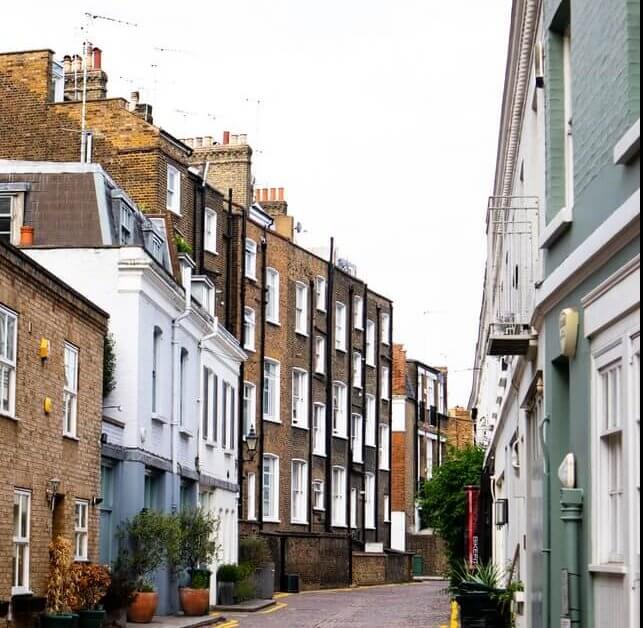 Rent-to-Rent refers to the practice of landlords letting a whole property to a tenant (usually a limited company), which is then allowed to sublet the property or individual rooms to other tenants, typically for an amount greater than the rent they pay to the landlord.
On the face of it, rent-to-rent can seem beneficial to landlords – they receive a regular income, whilst their tenant deals with the practicalities of actually renting out the property to occupiers. However, Landlords must consider carefully whether entering into such an agreement is really worth the risks.
The property dispute specialists at Osbornes Law are experienced in advising landlords and tenants on rent-to-rent and subletting matters. We have highlighted below 5 key dangers in rent-to-rent for the landlord
Tenancy Agreement and Terms and Conditions – If you are permitting your tenant to sublet, the terms of the rent-to-rent agreement are crucial for all parties.
In practice, agreements are often poorly drafted and fail to adequately protect the landlord. Landlords rarely consult solicitors prior to entering into tenancy agreements and will use template tenancy agreements which are designed for residential tenants and are not appropriate for Rent to Rent agreements. Often these agreements are supplied by the rent-to-rent company, which has very different priorities to the landlord.
Crucially, landlords should put in place commercial terms that, for example, provide for the types of agreement which the Rent to Rent company can grant to occupiers and the number of people who are allowed to occupy the Property.
Landlords may wish to consider including a condition prohibiting subletting unless certain conditions are agreed. For example, if the tenant needs to leave the country for work purposes for a year you may be willing for the property to be sublet on terms agreed. Remember, it is your property and you have the upper hand.
Houses in multiple occupation (HMO) – Rent to Rent companies will often subdivide the property into more rooms than the landlord is aware of. If the property is let to 3 or more people who form separate households and share facilities (kitchen, bathroom etc) it may be deemed to be an HMO.
If the landlord does not have a licence to operate an HMO this can lead to criminal prosecution and substantial fines for the landlord. Operating an HMO also subjects the landlord to tighter fire safety regulations, including being expected to consider whether they need emergency escape lighting and the need for signs, notices and fire detection and warnings systems in bedrooms. If the landlord is not aware that the property is being run as an HMO this can cause significant issues with local authorities.
In addition, tenants who have lived in an unlicensed HMO are entitled to apply for "Rent Repayment Orders". If successful tenants can recover up to 12 months of rent paid from the Landlord.
Licensing – Increasing numbers of local authorities operate a selective licensing scheme which requires landlords to obtain a licence to let the property regardless of the number of occupiers. It is crucial that landlords establish who of the landlord and tenant is responsible for applying for and renewing this licence as failure to obtain a licence can lead to fines for the Landlord as well as applications for Rent Repayment Orders (see above) from the tenants.
Insurance – The landlord will need to check whether their insurance policy adequately covers the situation where the tenant sublets the property. A standard policy is unlikely to cover subletting it as an HMO – or at all. It may be that letting the property as a Rent to Rent will be a breach of the insurance policy, which could lead to a refusal to meet claims.
Mortgage conditions – Where the property is on a buy-to-let mortgage, it is vital to check that the lender's mortgage terms and conditions permit the Landlords tenant to sublet. If necessary, ask the lender for permission if you are planning to allow the tenant to sublet. If the lender will not allow it and your tenant is subletting, you could be treated as being in breach of your lender's conditions. The lender could take possession of the property, calling in the loan.
Rent Arrears – Rent to Rent companies will often offer landlords a "Guaranteed Rent" by stating that the Landlords rent will be paid regardless of whether the property is occupied or they receive rent from their tenants, however there are various pitfalls with such agreements. In reality if the Rent to Rent company is not receiving rent it will rarely pay rent to the Landlord. Rent to Rent companies are often specifically structured so as to have no assets, often leaving Landlords with no ability to recover arrears. It is crucial that the landlord investigates the Rent to Rent company extensively before entering into any tenancy agreement. We would also suggest insisting that a Director of the Company act as guarantor under any tenancy agreement.
What if you have already entered into a Rent to Rent Agreement? If you have already entered into a Rent to Rent Contract and are not receiving rent from the Rent to Rent company the landlord will be forced to issue Court Proceedings to end their tenancy. If not managed correctly this can be a long process, during which the landlord is unlikely to be receiving any rent. Our litigation team can assist with obtaining possession as quickly as possible to avoid losses accruing.
Key takeaways
It can seem, at first blush, a win-win for landlords thinking about renting out their properties for guaranteed, regular rent in return for allowing the tenant to sublet your property.
However, it is wise to make sure you're able to make an informed decision with the benefit of expert legal advice before going down this route.
Contact us today
Email us Send us an email and we'll get back to you
"Shilpa is knowledgeable and helpful. She is not afraid to challenge the boundaries for her clients, with excellent results."

"Shilpa combines the fierce representation of her clients' best interests with the reasonable and constructive attitude that the Court always looks for in modern litigation. She has invaluable tactical awareness and skilfully handles complex and unusual cases and difficult opponents. As a barrister it is a pleasure to be instructed by her because you so often find that she has already taken the steps that you would have recommended had you been the client's first point of contact. Her preparation of cases for trial is extremely thorough and helps ensure a positive result before you have set foot in Court."

"Thank you so much for your help. You were efficient, clear and advised me well in addition to being very pleasant to work with."

"I would like to sincerely thank you for all the hard work in assisting me to resolve my rather unusual and complicated case. Last 2 years were very stressful and intensive and often only your professional approach and personal realistic but positive attitude helped me not to give up. The uncertainty weight of more than 10 years is off my shoulders thanks to you and your colleagues. Thanks once again for your legal advice, time, and efforts".

"Mostly I am grateful that Shilpa was understanding about the delays caused by my illnesses, and that she stuck with me and got a good deal for my tenancy. I did feel she fought to protect me and my rights. I appreciate that she kept me informed about progress, sending copies of emails with the other side and consulting me when necessary. I appreciated her eye for detail on legal matters and how she stood firm against a somewhat tricky opposing solicitor."

"Shilpa was very thorough in the advice she provided and I was immediately put at ease with her involvement. She works hard to achieve the agreed objective and I very much appreciate her help in my matter."

"Shilpa was very diligent in her attention to detail and her pursuit of all necessary documentation; she showed great determination in the face of many requests by the other party's solicitor to let certain things slide. She was thorough and professional which gave us a great sense of security."

Shilpa really helped us take charge of the situation and helped resolve this property dispute. I would not hesitate to recommend her or the team to anyone in a similar situation.

On first meeting Shilpa I was sure that she understood immediately my requirements, and was sympathetic both to my financial restraints and my emotional state. She achieved everything I asked of her and proved to be invaluable, professional and efficient

At every step Shilpa alleviated any concerns and stresses we had. Always fast to respond, always professional and super knowledgeable.

Shilpa has helped us through some key property litigation matters (residential and commercial) since 2014 and has delivered on every occasion. One particular issue had kept us in a state of stress and tension for almost a decade and after getting in touch with Shilpa she was able to help us bring the matter to a peaceful and successful conclusion.

I received a call from Shilpa Mathuradas a couple of hours after filling the enquiry form for a callback. She actively listened to my party wall concerns responding with gentle professionalism, answering my concerns, letting me know what is and is not possible and when best to bring in a solicitor. All this within 10 minutes. Excellent.

If I had another reason to have to seek legal advice again, I wouldn't hesitate to use Shilpa, and would recommend her to anybody who needed legal advice.

Shilpa was professional, realistic, and unflappable. Shilpa managed to persuade a reluctant witness to come forward to support my case. She obviously knows her subject very well.

I always had full confidence in Shilpa keeping my best interests at heart. I often didn't understand the legal language, and she would follow this up with a phone call and patiently explain.