Reasons for divorce. Which is right for us?
8 Dec 2021 | Sophie Brand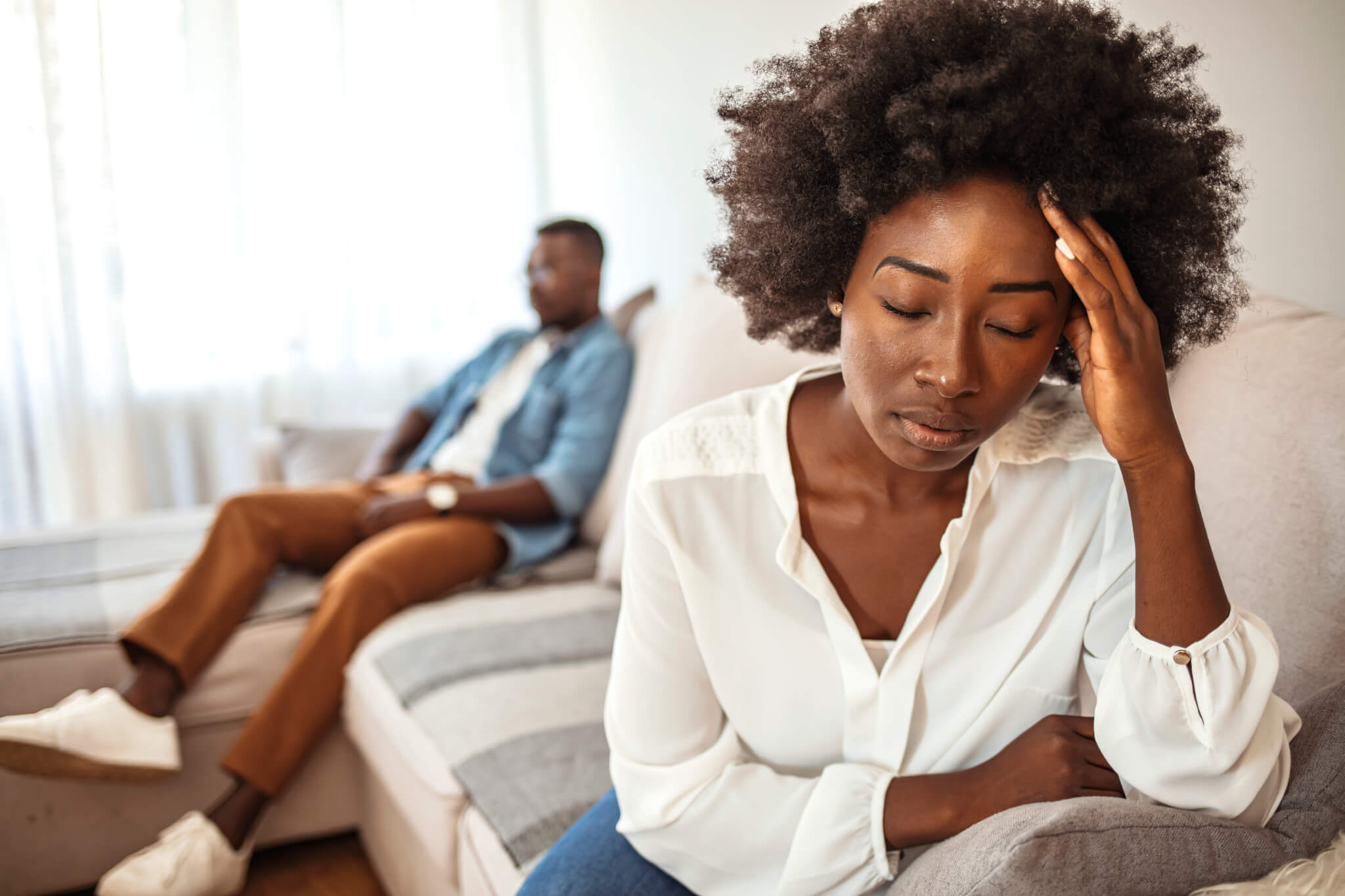 In England and Wales, there is only one legal ground for divorce, which is that the marriage has broken down irretrievably. When you married, you committed to staying together 'for better or for worse' and so English divorce law recognises that there are ups and downs in all relationships and there has to be a valid reason for ending a marriage contract.  This is also part of why the law says you must be married for at least one year before you can file for divorce.  
Grounds for Divorce
Although commonly thought of as grounds for divorce, the person who commences proceedings, the petitioner, must prove that the marriage has irretrievably broken down by establishing one of the following five facts:
Unreasonable behaviour;

Adultery;

Desertion

Two years of separation with consent; or

Five years of separation
The first three facts are known as 'fault-based' reasons. They are effectively pointing the finger at your spouse and blaming them for the breakdown of the marriage. The advantage of using one of these grounds is twofold. Firstly, you are able to petition for divorce immediately (provided you have been married at least one year) and secondly, you have the right to pursue an order for costs seeking that your former spouse pays for the divorce proceedings.  
The other two facts are based on time and consent. The advantage of these two facts is that they are not contentious and help to maintain an amicable relationship. This can be particularly important if there are children to consider. 
It is worth noting that the fact you rely on in your divorce petition has no bearing on financial matters or children matters whatsoever. 
Unreasonable behaviour
You will need to show that your former spouse has behaved in such a way that you can no longer be expected to live with them. In order to establish this, it is necessary for you to include within your divorce petition five or six examples of the behaviour that you find to be intolerable or unreasonable.
The types of unreasonable behaviour accepted by a Court can be from the extreme cases of domestic violence to spouses who drink or gamble, spouses that have simply disengaged in family life, or who otherwise mistreat their spouse. It is a subjective test i.e. what behaviour has occurred to make the petitioner decide the marriage has broken down irretrievably. The Court does not therefore need to objectively assess whether the behaviour is sufficient to lead to the breakdown of a marriage. 
You should be mindful that putting these criticisms in writing can often cause unneeded additional acrimony. It is therefore helpful to make the particulars of behaviour mild, and provide your spouse with a copy of the draft petition before it is filed with the Court, so it does not come as a shock. 
Please note that if you continue to reside with your spouse as a couple for a period of six months after the last incident of unreasonable behaviour, then you will be barred from using the route of unreasonable behaviour.
Adultery
If you are to rely on this fact, you will need to show that your former spouse committed adultery during the course of your marriage. While some spouses will openly admit they are committing adultery, this can be a more difficult fact to prove than many people imagine. It is not sufficient to show that your spouse has an intimate relationship with someone else (e.g. via text messages); you must actually prove your spouse has had sexual intercourse with another person of the opposite sex. You can name the other person involved in the divorce petition as a co-respondent, but we would advise against doing so as it more often than not leads to increased levels of acrimony and delays. 
As the law is specific on the person being of the opposite sex, this is not a ground that is usually available in same-sex marriages.  
If you suspect your former spouse may be having an affair and can show they have a close intimate relationship with another person, you may wish to claim they have behaved unreasonably and use this fact rather than adultery, due to their inappropriate relations with other people.  
Please note that if you continue to reside with your spouse as a couple for a period of six months after discovering their adultery, then you will be barred from adultery as proof that your marriage has broken down irretrievably. 
Desertion
To prove this, you must show that your spouse has left you without good cause and without your consent for a period of at least two years. The Court must be satisfied that your spouse has 'abandoned' the marriage. This means they have had a change in mindset in leaving you. For example, it is not sufficient if they move overseas for work for a period of time. They may claim that they always intended to return to the marriage.  
It may be clear to you from text messages, emails or other communication with your spouse that they intend for the marriage to be over. Or, you may have attempted to contact them but been ignored. Such communication may be used as evidence in showing your spouse has abandoned the marriage.   
Two years of separation with consent
You will need to show that you have lived separately for a period of at least two years before the submission of your divorce petition, and your former spouse must consent to the divorce. If your former spouse does not consent, then you cannot proceed on this basis. 
In some limited circumstances, it is possible to show that you have lived separate lives under one roof for a period of time. In order to satisfy the Court of this, you must show that you lead entirely separate lives, for example, you cannot have carried out joint tasks such as washing clothing for each other or eating meals together. 
Five years of separation
You will need to have lived separate lives for a period of at least five years before the submission of your divorce petition. There is no need for your former spouse to consent to this fact.  
No-fault divorce
Soon, divorcing couples will no longer have to blame one another for the breakdown of their marriage. Under new legislation expected to become law on 6 April 2022, amongst other changes, couples will no longer need to rely on one of the 5 facts when applying for a divorce. This means they can end their marriage through a 'no-fault divorce' without having to cite blame (or agreeing to be separated for a minimum period of 2 years). A long overdue and welcome change!
How we can help
We have a team of expert divorce lawyers in London who can talk you through your options and, once we have discussed your particular circumstances, we can help you to decide on the best approach to obtaining a divorce.
To speak to a divorce lawyer, call Sophie Brand, or complete an online enquiry form.
"Osbornes have been a sound firm forever. They have phenomenal work."

"They provide excellent advice and service to clients."

"Osbornes Law have a very broad family practice which does all areas of family law at a high level. They have an excellent practice; they are top quality across the board."

Lisa Pepper is particularly recognised for her role as a mediator in complex cross-border disputes. Her practice also includes handling prenuptial agreements and issues arising from divorces. She is additionally skilled in Schedule 1 and other child arrangement matters.


Mark Freedman frequently takes on high-value financial and children proceedings that involve complex tax, trust and accounting issues.

"Osbornes offers a unique service of high quality advice and representation across a wide range of areas of law."

"The team are all eminently approachable and down to earth, committed, hardworking and who support their clients in a very effective, pragmatic way."

"Osbornes offers an excellent family law service spanning the wide range of disputes that may arise, in relation both to children and finances."

"A family team that is able to offer the highest level of expertise across the family law spectrum from high-net-worth finances through to care proceedings and children matters."

"Andrew Watson is respected and tenacious in matrimonial finance. You would want him on your team."

"David Leadercrammer is such an experienced wonderful lawyer who you would want on the other side of your case. He's sensible, pragmatic and hugely experienced in money and children cases."

Osbornes has some very well known partners, and senior lawyers. It also has real strength in depth, with a solid team of lawyers at all levels.

Osbornes is firmly established as one of the top tier family departments in London. It has a range of clients and cases, many of which are notable because of their complexity. The team increasingly attracts clients who are very wealthy, or in the public eye.

Osbornes is a large team with expertise in private and public children. The strength and depth of the team means that every aspect of the complex cases sent to me is well prepared and properly considered. Nothing takes this team by surprise.

Osbornes is a strong family law firm with a number of particularly strong individuals. The lawyers work well as a team and have strong support for their clients.

Good family team with some excellent individuals.

Osbornes has the breadth of knowledge to tackle the range of family cases. The family team is dynamic and always responsive.

Ability to do high end cases and smaller cases.

It is a 'really dynamic and diverse team which make it really innovative'.

Osbornes is best known for its work on HNW international divorce and finance work. It is skilled at advising on nuptial agreements and on matters where there are complicated trusts, inherited wealth and cross-border issues.

Lisa Pepper is a talented lawyer and we regularly refer to her for mediation

Andrew secured me the best financial settlement for my claim. He is a credit to Osbornes Solicitors.

"Lisa Pepper was recommended to me as non-nonsense and able to help me with a difficult and confrontational divorce. She more than lived up to that – she was practical, collected and always available with a clear opinion and suggestions of how to move forwards. She also was open and helpful about costs and how to mitigate them"

"It has a strong and experienced team of solicitors who don't take bad points, work sensibly to get a settlement and who you can always pick up the phone and speak to. They are good lawyers and know the strengths and weaknesses of their clients' cases. They don't posture and always pursue their clients cases appropriately. "

"Mark Freedman is a very capable lawyer, renowned for not being a pushover and pushing his clients' cases as much as he can, but will always talk sensibly about settlement. He is among the best – tenacious, good judgment and tactically aware."

"Mark Freedman is a dynamic and highly experienced family lawyer who fights extremely hard for his clients and is always in their corner, thus ensuring their loyalty and confidence. In a trial you would always want him on your side."

"She has impressed me as someone who fights my corner but also understands the importance of resolving issues without unnecessary escalation. She is calm and reassuring."

"Her mediation practice is exceptional; she is also a great solicitor and has a breadth of skill which is really useful."

"He is really experienced and wise. He has a lovely manner about him and clients feel safe with him."

"Jo Wescott is top notch and widely recognised as a rising star throughout the profession. She brings a winning combination of great judgement, an immense work ethic, and a relaxed and charming way with opponents and clients alike. Someone you want on your side"

"Osbornes is pre-eminent for family law in North London. Mark Freedman is a real rainmaker. He is an excellent lawyer and has a top-notch practice"

Mark Freedman is intelligent and personable and has a good selection of high-net work cases.

"Exceptional value for money. Highly competent and reasonably priced. Mark Freedman: one of the best in the field."

"Client-focused. Ready to fight the clients' corner, but also ready where possible to steer client from unnecessary dispute. Mark Freedman – very experienced, with good instinct for the eventual result. Clients love him and he thinks ahead and directs the client to the best result for the client."

Mark Freedman is a serious player. A fearless family law litigator, who protects his clients' interests passionately.

Breadth of knowledge and willingness to go the extra mile is what makes it stand out. Mark Freedman – devoted to his clients

Mark Freedman frequently takes on high-value financial and children proceedings that involve complex tax, trust and accounting issues. Sources praise the "tenacity and common sense" he brings to challenging disputes.

"Mark is very experienced, competent, good with clients and takes a sensible approach to cases. He knows exactly what he's doing."

"An exceptional outfit. They take on difficult cases, fight hard and win."

"The team frequently deals with cross-border estates for high–net-worth individuals."

"Mark Freedman is a real heavyweight litigator who has dealt with some very significant cases."

"Mark Freedman boxes clever, keeps his powder dry and when it comes to the end game he negotiates a really good deal."

"Mark Freedman has a specific focus on high-net-worth divorces and finance cases where there are overseas assets and trusts."

"Lisa Pepper somehow manages to get parties to settle on matters where there isn't much hope to start out with."

"Well-regarded family practice assisting clients with substantial matrimonial disputes and sensitive children proceedings."

"Mark Freedman draws acclaim for his work in high net worth divorce cases, including those involving company structures, family trusts and overseas assets."

"He never gives up. He fights for you to the end and has boundless energy."

Mark Freedman advises high-net-worth clients and knows his stuff.

Highly regarded for his experience as a litigation and mediation expertise, Mark Freedman is tenacious and determined. Clients really feel that he is fighting their corner.

Andrew handled a very complex, 3 year legal battle for me, with a tremendous amount of patience and professionalism. He is very approachable, always kept me up to date, by phone and e-mail, and responded very quickly to my queries with excellent advice, sound strategic thinking and strong letters to put the other side under pressure. With top contacts for barristers, joint experts and mediation.

[The Family Law department] handles significant matrimonial finance cases and complex nuptial agreements. Respected for its expertise in cross-border children law matters.

Mark Freedman represents high net worth clients in complex financial disputes. Sources say that "he's a determined negotiator who'll always do the very best for his clients.

"Mark Freedman receives a lot of instructions from clients based abroad, often relating to complex divorce proceedings. Sources say: "His main strengths are his enthusiastic passion for the job in hand and his total dedication to his clients."

This team is perhaps best known for its children work, often involving complex international dynamics.