Osbornes Law ayuda a un hombre con varias lesiones permanentes tras un accidente de moto
9 Nov 2021 | Sara Espeja Peralta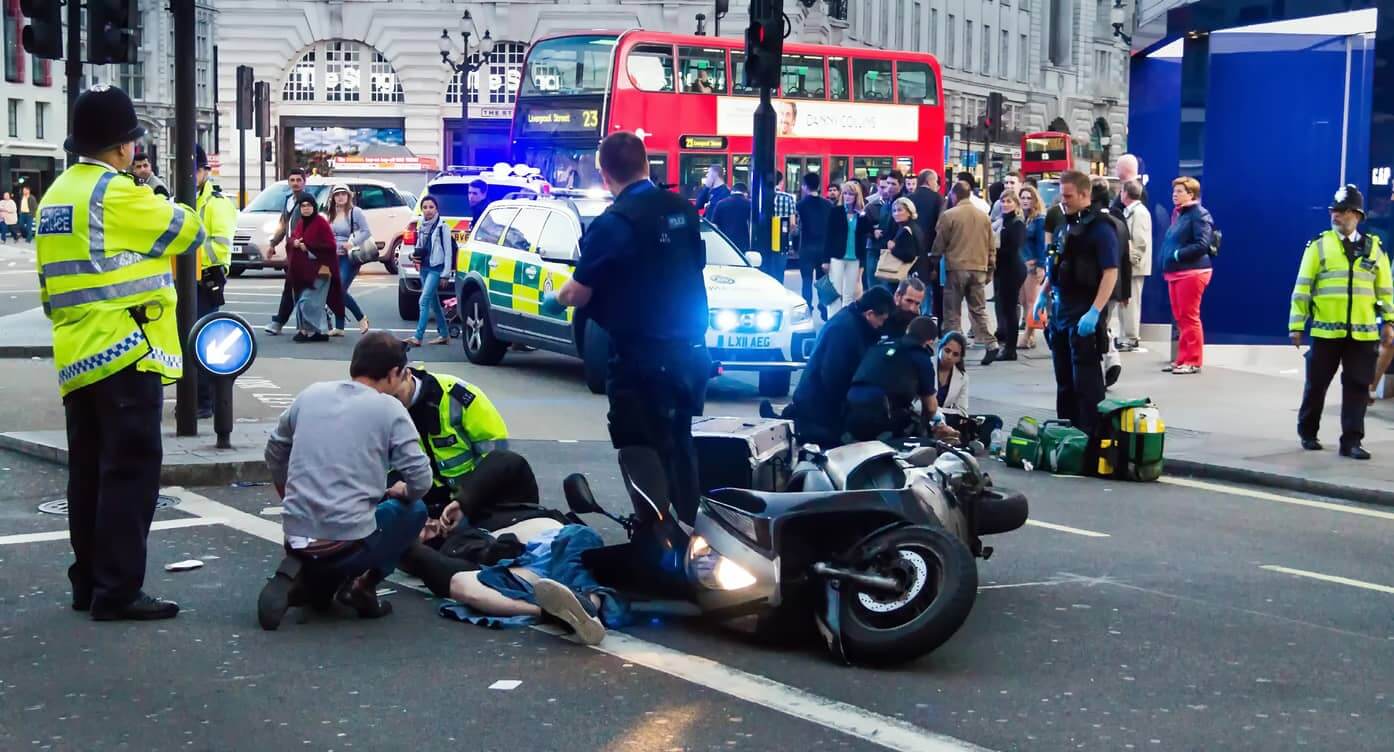 Nuestro cliente, de nacionalidad húngara, conducía su moto en Londres cuando un camión giro por una intersección y le golpeó. El accidente le causó lesiones graves en el plexo braquial lo que provocó la pérdida total de movimiento del miembro dominante. Y, por lo tanto, se le tuvo que amputar.
El cliente instruyó a Osbornes Law para ayudarle a reclamar una compensación por lesiones y garantizar que reciba la mejor asistencia sanitaria.
La abogada asociada de Osbornes Law, Kate Milton, junto a Diana Magyar consiguieron una compensación económica cuantiosa a favor del cliente tras iniciar procedimientos judiciales en el órgano que enjuicia en primera instancia (High Court). Además, Osbornes se aseguró de proporcionarle una prótesis en una clínica privada y una terapia de rehabilitación intensiva regular.
La opinión de nuestro cliente:
"Estoy encantado con Osbornes Law y su equipo de abogados.  Me atendieron muy bien y tienen una buena red de expertos y médicos.  Ninguna cantidad de dinero va a compensar el giro que ha dado mi vida por estas lesiones, pero estoy muy satisfecho con el resultado".
Asesoría legal en su idioma
Sabemos que tratar con un abogado puede ser complicado. Sobre todo, cuando el inglés no es su lengua materna y se trata de una lesión tan grave. Por eso nuestro equipo de asesores legales en varios idiomas es esencial para responder a todas sus preguntas y explicar todo el proceso de forma comprensible.  Si no habla inglés, todo el caso se gestionará en su lengua materna, también los documentos y las cartas que le enviemos.
Qué cabe esperar de su abogado de lesiones personales
Los abogados de accidente de tráfico en Osbornes Law son reconocidos por su especialización en casos de particulares que han sufrido lesiones graves con secuelas permanentes.
Nuestros abogados hacen un excelente trabajo para asegurarse de que se le otorgue la máxima compensación. La cantidad de dinero que reciba será suficiente para cubrir pérdidas económicas y los costes derivados de la amputación. También se considerarán los costes de la rehabilitación, una buena prótesis y la adaptación de su casa y su coche.  Por último, nos aseguramos de que se le compense por el dolor, el sufrimiento y los efectos secundarios causados por la lesión.
Los casos por amputación pueden ser largos y complejos, por eso el objetivo de su abogado será conseguir pagos anticipados a cuenta durante el proceso, lo cual le ayudará a usted y a su familia con la carga financiera.
Además del aspecto económico, es nuestro trabajo asegurarnos de que tenga acceso a la mejor asistencia sanitaria y terapéutica para su rehabilitación.
Por qué debería elegir Osbornes Law
Las reclamaciones por amputación son muy complejas y requieren el consejo profesional de un especialista en daños personales graves. Esto es lo que Osbornes Law le ofrece. Tenemos 45 años de experiencia ayudando a nuestros clientes. Chambers UK y The Legal 500 han clasificado nuestro departamento de daños personales como uno de los mejores equipos de Londres. También estamos en la guía de The Times Best Law Firm.
Además, nuestros abogados trabajan estrechamente con la organización benéfica: The Limbless Association.  Hacen campaña en apoyo a las personas con amputaciones. Osbornes se enorgullece de estar en su equipo legal.
Si desea hablar con cualquiera de nuestros abogados españoles en Londres para informarse sobre cómo podemos ayudarle, contacte con nosotros en 020 4516 9259
Obtuve una muy buena compensación , y sin hacer completamente nada.
Dado que mi inglés es muy escaso doi las gracias de haberme puesto en contacto con esta empresa Osbornes. 100% recomendable & 100% profesionalidad. Una vez más ,¡¡ gracias por su buen trabajo