How to Protect Yourself From Will Scams
9 Aug 2019 | Maggie Leiper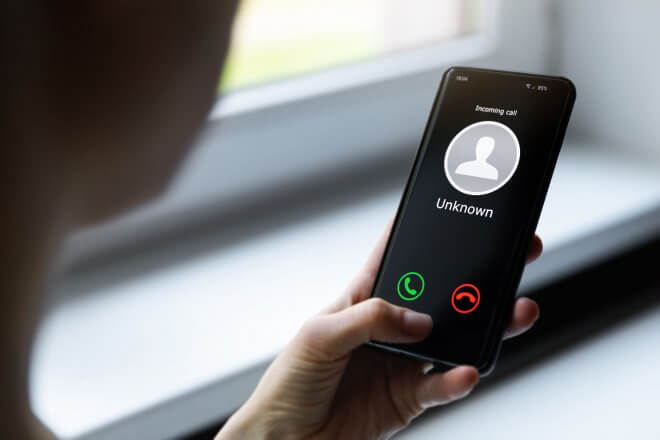 Much has been written about protecting older or vulnerable people from online scams – according to Age UK, an older person in England and Wales becomes a victim of fraud every 40 seconds – but even more dangerous can be those scams carried out in person over a long period of time to cash in on an inheritance.
Maggie Leiper, a private client solicitor at London law firm Osbornes Law, says: "Criminals are brazen and have no qualms about pretending to be someone's friend if they think there's a payday at the end of it.
"These 'professional befrienders' make it their business to target older or vulnerable people with a view to being included in their will. They're prepared to play the long game and they don't care who gets hurt in the process."  
Undue influence
Maggie says she's also seen a rise in 'fraudulent calumny', where it is claimed that a beneficiary has poisoned the mind of the deceased against a relative or another beneficiary in order to get them written out of a will so that they can benefit instead.
"The problem with these cases is that the assumption will always be that the will is valid and, as the 'star witness' is no longer around to explain their actions, it can be difficult, not to mention costly, to prove."
Maggie says it's important for worried friends and relatives to look out for warning signs: "I had a case of a widowed woman who was befriended by an odd-job man. At first, the woman's daughter noticed small cash withdrawals, around £200, being made by the woman whenever they went out together. Eventually, the daughter discovered a letter from her mother's bank informing her that they'd stopped a cheque to the odd job man for £10,000. This was next to a letter from a solicitor confirming an appointment to discuss her will."
Maggie says that in this case, the woman agreed to give her daughter lasting power of attorney over her property and financial matters, allowing her to make decisions about her mother's finances.
Maggie offers the following advice to those worried that a friend or relative is being targeted:
Your starting point must be to talk to the person you have concerns about. Despite your worries, do listen and don't force your views on them. Age UK offers advice for handling such conversations.

Inform anyone in their support network of your concerns and ask them to be vigilant. This might be neighbours, carers, their GP, bank or local shops.

If you think that your friend or relative is no longer able to make their own decisions, contact the adult safeguarding team at their local council, who can arrange an assessment of their mental capacity. However, it is important to remember that if someone is able to make their own decisions, they have the right to make those decisions even if they think they are wrong.

Where an individual does have mental capacity, but is willing to have you help them or take over decision-making for them in relation to financial or welfare matters, they can apply for lasting power of attorney through the Office of the Public Guardian.
If your friend or relative has been assessed and is found to lack mental capacity, you can apply to the Court of Protection to become their Deputy. If appointed, this means you can then make decisions on their financial affairs and welfare.
"The important thing is to act if you think there's a problem, waiting until the worst has happened will usually be too late," Maggie explains.
Contact Maggie today
Email us Send us an email and we'll get back to you
Thank you for the hard work and patience and for being so patient with my constant questions.

"I have found Osbornes to be thorough, clear and understanding from the initial call. They do exactly what they say they will and with passion! I would recommend them to anyone".

Very good efficient service. Would not hesitate to use again.

I will use Osbornes for any future needs.

I don't think I could have asked for anything more. One of the best dealings I've had with the legal profession.

Sam was excellent and very professional in dealing with our claim.

My claim was dealt with efficiently and professionally. Communication was excellent, and timely. Shrewd and sound advice was provided at every stage of the claim from beginning through to completion. On the basis of my personal experience I would strongly recommend Osbornes.

I just wish to thank you for your hard work and successful outcome. I am pleased with the result and would recommend you and your firm to anyone in the future.

Ben Posford 'knows how to maximise the value of the claim for his clients'.