Beware of appointing your children as executors
19 Jul 2022 | Jenny Walsh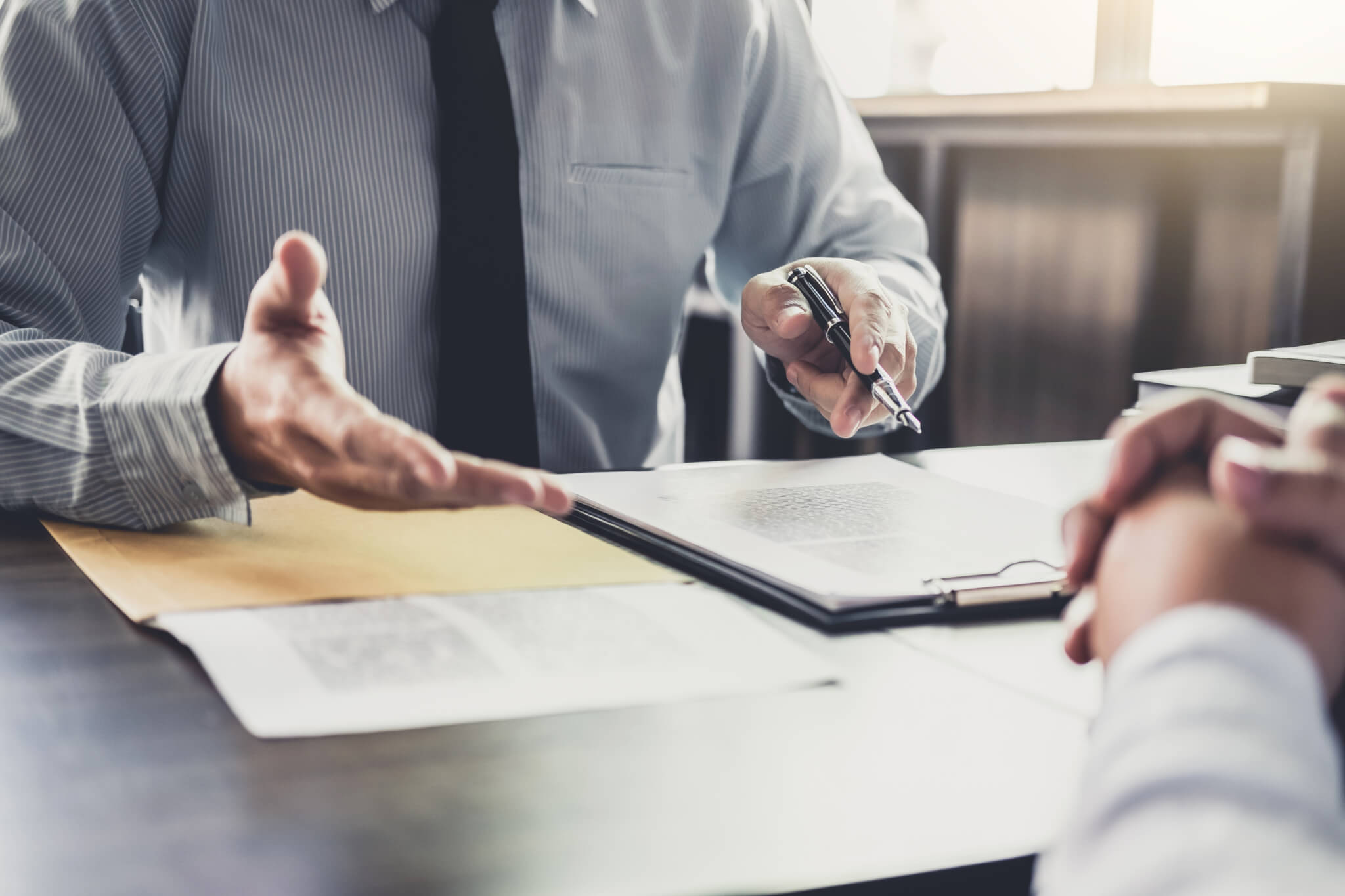 Where tensions exist between family members, making your children the executors of your will can cause huge problems with probate, leading to delays, legal costs and even the possibility of probate disputes, lawyers warn.
Whilst appointing your children as executors is common practice, our lawyers warn that those making a will should think carefully about who they appoint, especially if their children do not get along.
Jenny Walsh, a partner specialising in wills and trusts, says, "We see countless situations where the process of dealing with a loved one's estate has all but ground to a halt, with long held grudges or differences of opinion between family members holding up the probate process at every stage."
"For many, making their child an executor will be problem free, however, where siblings or other friends or relatives acting as executors don't get on, or where one executor believes the estate has been divided unfairly, it can become impossible for them to agree on the basics, from obtaining probate, closing bank accounts and paying invoices, to the sale of the family home – often the most contentious and emotive aspect of dealing with an estate.
"As well as ensuring your executors have a cordial relationship with one another, they should ideally also be from a younger generation, be financially responsible and able to keep good records. Probate can be a complicated process, so it is better to avoid those who may be elderly at the time of your death or have a poor history of managing their own affairs. Executors must remain neutral and if one or more take issue with how the estate is to be divided then there is an inherent conflict with their role as executor."
If you anticipate conflict around your estate, instead of choosing a family member, it is advisable to choose a professional executor when making your will. They will be able to act independently to carry out your wishes. Often people are concerned about how much this will cost the estate but in most situations the cost of a dispute between executors far outweighs those associated with appointing a professional as an executor.
Disagreements can also be avoided by ensuring there is no ambiguity around how you want how your assets to be divided, through a letter of wishes.
Jenny says, "One common source of conflict can be when a will does not specify, for example, which personal possessions will be left to which beneficiaries and instead it is left to executors to decide who will get what.
"It's advisable to leave a letter of wishes alongside your will to give more details – many people plan to do this at a later date but never get around to it, however prioritising who will be given the most expensive or sentimental items such as jewellery, paintings or other family heirlooms, can make things far easier for those you leave behind."
When conflicts do arise between executors, solicitors can step in in an attempt to reach an agreement between parties, taking separate instructions from both parties and communicating between them to push the process along. If there is a disagreement over a specific legal issue, independent advice can be sought from legal counsel, with both parties agreeing to adhere to the outcome.
If these options fail, says Jenny, the process can become costly, "The next step would be mediation, which can be expensive and is not always payable from the estate if the conflict is seen as the fault of one or both executors. If all else fails, it is possible to go to court and ask for the removal of one of the executors. Invariably, however, the court will refuse to get involved in the dispute and instead order the removal of both executors, to be replaced by an independent professional administrator.
"It is, therefore, advisable to think carefully before appointing children, or any other family members that do not get along with each other and would not be able to carry out the role of executor in a neutral and objective manner."
Contact Jenny today
Email us Send us an email and we'll get back to you
"We would like to thank you very much for your help.
You always got back to us quickly and gave us very precise information.
I don't know how we would have handled our father's inheritance without you.
Thank you very much!"


"Thank you for your 1st class professional service and support on this."

"Jenny was fabulous….full stop!"

"Many thanks for all your assistance in this matter [making a will] we are very pleased we chose to come to you and Osbornes."


"Thank you Jenny for all you have done... I am very appreciative and glad that we selected you to do the work. It has made the path of Probate smoother than anticipated and your expertise has been reassuring throughout."

"Jan Atkinson, with her steely, steady, calming presence, instils confidence in the most highly-strung of us clients. With her masterful knowledge of the law, old and new, and its application, Jan can navigate through the most complex of cases to a successful end."

"I find Osbornes' client-friendly approach welcoming and refreshing"

"A medium-sized London firm dealing with big litigation and doing it extremely well because of a depth of expertise and experience."

My family had the pleasure of Jan Atkinson working with us on the will and probate issues of [my mother's] estate in Camden and Ireland after she passed on last year. Jan and her assistant(s) offered us a fantastic service at a sad time.

"Jan Atkinson stands out for her wide-ranging knowledge and experience of estates; whatever problem you throw at her, she has seen it all before and is able to find a creative and sustainable solution. She has exceptional commitment to her clients and explores every avenue to find the best solution for them"

The team is very caring, experienced and detailed and was clear about the  next steps and offered very helpful advice and suggestions

Jan Atkinson has extensive experience in private client matters, which underpins her excellent skills in the contentious probate area. Plus she is strong on international matters

A small but formidable team, punching above its weight. Jan Atkinson is a seasoned pro. Approachable but no push-over

"They are an outstanding firm to work with. They are consistently impressive in their work."

"Elspeth Neilson is very reliable and practical."

"The team frequently deals with cross-border estates for high–net-worth individuals."

"The team were extremely professional in putting my needs first. There was a joined-up approach to catering for the client, and all lawyers involved were briefed and constructive."

"Service prompt and effective. I have absolute confidence in Maggie."

I am happy with the service that I got and would recommend you to other potential clients.

I found Osbornes always very helpful and efficient.

We are very pleased with the services of Osbornes. Highly professional and through with close attention to detail.

I would highly recommend Jan Atkinson in any probate matter and Osbornes Solicitors in any other legal matters.

Jan Atkinson is a very proficient lady whom I would highly recommend to anyone involved in probates.

Thanks for all your work and explaining everything so clearly. For any legal matters in the future I would not hesitate in instructing Osbornes.

We have found your service to date as the most informative we have come across.

Jan Atkinson is confident with a straightforward approach. Her practice covers both contentious and non-contentious matters, including wealth planning and estate administration.

I would like to thank everyone in my case for the excellent job!