Case Law: Dementia-Induced Mild Cognitive Impairment
22 May 2023 | Elspeth Neilson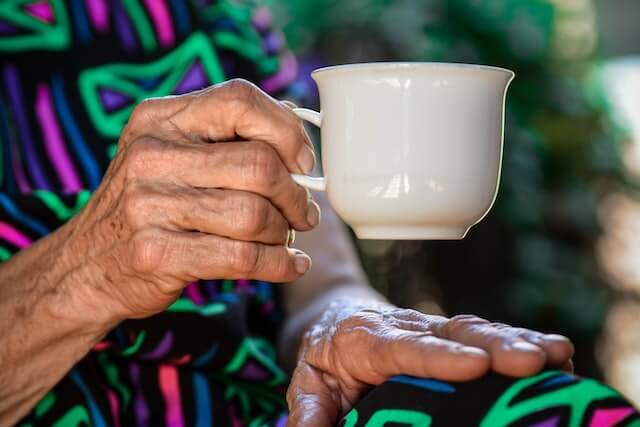 Dementia is a harsh reality for increasing numbers of families. Sadly, it means the disputed wills solicitors at Osbornes Law are seeing greater numbers of will challenges following the death of a dementia sufferer – their capacity to make a will being called into question.
Reassuringly, the courts do not tend to readily conclude the individual had dementia to such an extent that they lacked the necessary mental capacity to make a will. In a recent case, a testatrix suffered severe dementia by the time of her death – but the judge decided her will be made following the diagnosis was valid.
Boult v Rees (Re Estate of Tilly Clarke) [2023] EWHC 147
Tilly Clarke was 90 when she died in March 2019 with severe vascular dementia, leaving a modest estate of around £225,000. Tilly made her will in 2013 appointing her only child, Roger, as executor and the sole beneficiary; and if he died first – one of her nephews (Danny) and his wife would inherit her estate. Roger died of cancer in 2015.
Following Mrs Clarke's death, one of her nieces claimed Mrs Clarke lacked the capacity to make her will.
The outcome of the niece's claim would be significant: if the will was indeed invalid, Mrs Clarke would have died intestate with her estate passing to her next of kin under the statutory intestacy rules. This would entitle all her surviving nieces and nephews to an equal share of her estate – and Danny's inheritance would be significantly diluted (his wife would not be entitled to anything).
In capacity cases, the courts look at the factual background around the making of the will to decide whether, on balance, the individual had testamentary capacity.
Diagnosis
There were initial indications of problems with Mrs Clarke's mental health at the start of 2013 (mostly mild cognitive impairment and headaches). Dementia was diagnosed in March following a scan but she had no further contact with doctors until the following year.
Meanwhile, in May 2013 Mrs Clarke instructed solicitors to prepare her will. This was executed and witnessed by the solicitor and a secretary. Where a solicitor suspects their client may not have testamentary capacity to make a will, they are expected to follow the Golden Rule – a rule of good practice where a doctor is asked to conduct an independent capacity assessment and certify that the individual has testamentary capacity.
Mrs Clarke's solicitor said in evidence he had no reason to request a medical report, "or even consider it", as he had no doubt as to her capacity at the time. An expert psychiatrist also told the court that in his experience people with relatively mild degrees of cognitive impairment often have sufficient understanding to be able to make a will, and nothing in her medical records suggested Mrs Clarke had been delusional.
The judge found the will was rational on the face of it; there was nothing suspicious about the identity of the beneficiaries; and she was able to understand the nature and implications of her will.
Although he found that there was some doubt in view of her dementia diagnosis, it was not enough to show on balance that Mrs Clarke lacked testamentary capacity.
What does this mean?
Depending on its form, dementia progresses differently from one person to the next. But this ruling makes clear that mild cognitive impairment does not, in the absence of other evidence suggesting otherwise, raise sufficient concern around the individual's testamentary capacity.
Where someone is seeking to cast doubt on the will-maker's mental capacity to make a will due to dementia, Alzheimer's or other mental health reasons, there must be sufficiently weighty evidence for the will to be declared invalid.
How can we help?
The disputes wills team at Osbornes Law appreciates how distressing these cases can be. We are experienced in advising clients on both sides where the veracity of a will is being contested.
Highly professional service and good support throughout

"Osbornes offers an excellent family law service spanning the wide range of disputes that may arise, in relation both to children and finances."

"Osbornes' team have grown in size and stature under the excellent leadership of Will Ford."

"I found it all very professional and friendly at Osbornes. I am extremely happy with the outcome; my solicitor took away the stress of my case. I received a significant damages settlement from my Landlord (£28,500.00), which has really helped me in my new home. I would definitely recommend Osbornes in the future."

"The practice is 'undoubtedly one of the best in the business' and has a strong reputation for complex disrepair cases and possession claims against local authorities and housing associations."
More Insights about Contesting a WillVIEW ALL