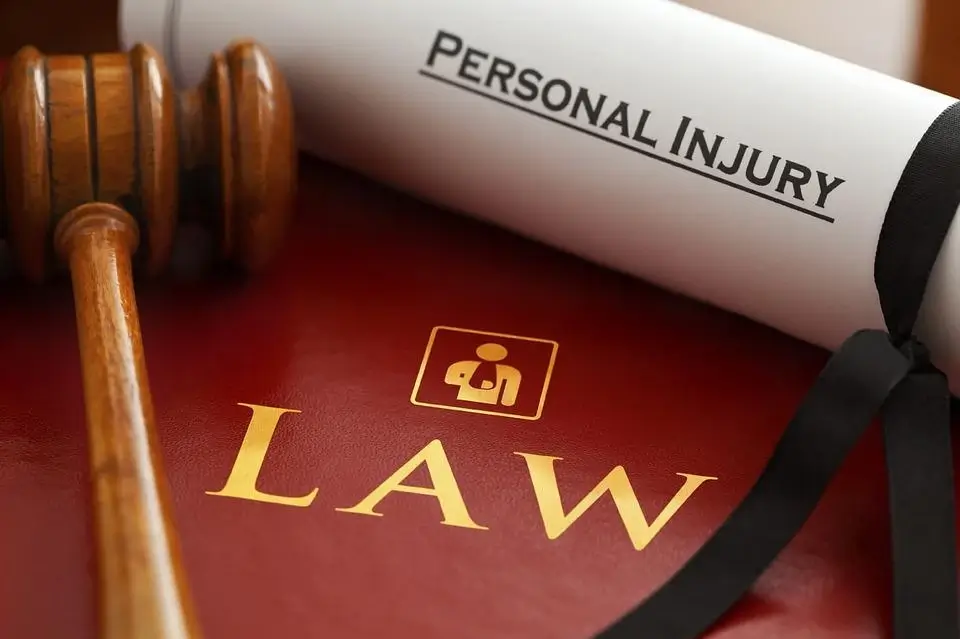 Los accidentes son una de las principales causas de fallecimiento, lesiones y discapacidad. Según la Real Sociedad para la Prevención de Accidentes (Royal Society for the Prevention of Accidents – ROSPA), el hogar es el lugar más común para que ocurra un accidente. En el Reino Unido se producen alrededor de 6.000 fallecimientos al año vinculados a accidentes en el hogar[1]. Además, casi 3 millones de personas acuden cada año a urgencias  a consecuencia de sufrir un accidente doméstico.
Pero ¿qué se entiende por accidente doméstico? ¿Cuáles son las lesiones más comunes? ¿Se puede reclamar una indemnización por accidentes en el hogar? En este artículo los abogados españoles de Osbornes Law en Londres analizaremos estas preguntas y le ayudaremos a saber cuándo se puede reclamar una indemnización por accidente en casa.
¿Qué es un accidente doméstico?
Si bien existen varias definiciones disponibles para el término "accidente", la Organización Mundial de la Salud lo define como un evento "que ocurre en contra de los deseos de uno y que causa un daño físico y mental a causa de una fuerza externa repentina"[2]. Los accidentes domésticos o accidentes en el hogar se pueden considerar como aquellos accidentes que ocurren dentro del hogar o en las inmediaciones de la propiedad, como son el jardín, la entrada, el patio o áreas comunes como la escalera.
Sería casi imposible encontrar un hogar en el Reino Unido en el que no haya ocurrido un accidente. Entre algunos ejemplos recientes de accidentes en el hogar que han aparecido en la prensa se incluyen el trágico accidente que sufrió un albañil, que falleció al caer en su casa golpeándose la cabeza contra el suelo de hormigón; o el caso de una modelo que sufrió quemaduras tras producirse un incendio en su jardín.
¿Cuáles son los accidentes domésticos más comunes?
En general, los resbalones y tropezones, las caídas y los accidentes de bricolaje son las causas más comunes de accidentes domésticos. Éstos producen una gran variedad de lesiones entre las que se incluyen traumatismos craneales y conmociones cerebrales, heridas abiertas y fracturas. Además, hay que tener en cuenta de que las lesiones físicas normalmente acarrean problemas de salud mental a largo plazo.
Otras causas comunes de accidentes en el hogar son el bricolaje (una de las principales causas de lesiones en el hogar), incluyendo actividades que requieren el uso de taladros y motosierras, así como caídas de escaleras. Como era de esperar, el aumento de camas elásticas en las viviendas ha incrementado el número de lesiones derivadas de su uso.
Nos sentimos más relajados en casa y, a menudo, no reconocemos el riesgo inherente a ciertas situaciones cotidianas. Por ejemplo, según el presidente de la Facultad de Medicina de Emergencia, "es más probable que una persona fallezca en su casa al sacar las luces de navidad del desván o intentando arreglar un enchufe defectuoso, que un electricista trabajando en una obra de construcción"[3]. Según las estadísticas de ROSPA, los niños menores de 5 años y las personas mayores de 65 tienen más probabilidades de sufrir accidentes en el hogar. Además, el salón es el lugar donde los accidentes domésticos ocurren con más frecuencia.
¿Qué debo hacer si sufro un accidente en el hogar?
Las lesiones leves, como hematomas y cortes superficiales, se pueden tratar en casa fácilmente con un kit de primeros auxilios. Sin embargo, las lesiones más graves pueden requerir atención médica por lo que debería acudir a emergencias o a su GP. Incluso las lesiones aparentemente triviales (por ejemplo una pieza de lego que se atasca en la nariz de un niño) pueden dar lugar a complicaciones como una infección, por lo que generalmente siempre es mejor pecar de cauteloso y buscar atención médica.
Si considera que el accidente ha sido causado por consecuencia del descuido de un tercero (propietario de la casa o fabricante de un producto), deberá recoger todas las pruebas que le sea posible para demostrar esta causalidad, pues serán de gran ayuda a la hora de reclamar una indemnización por accidente.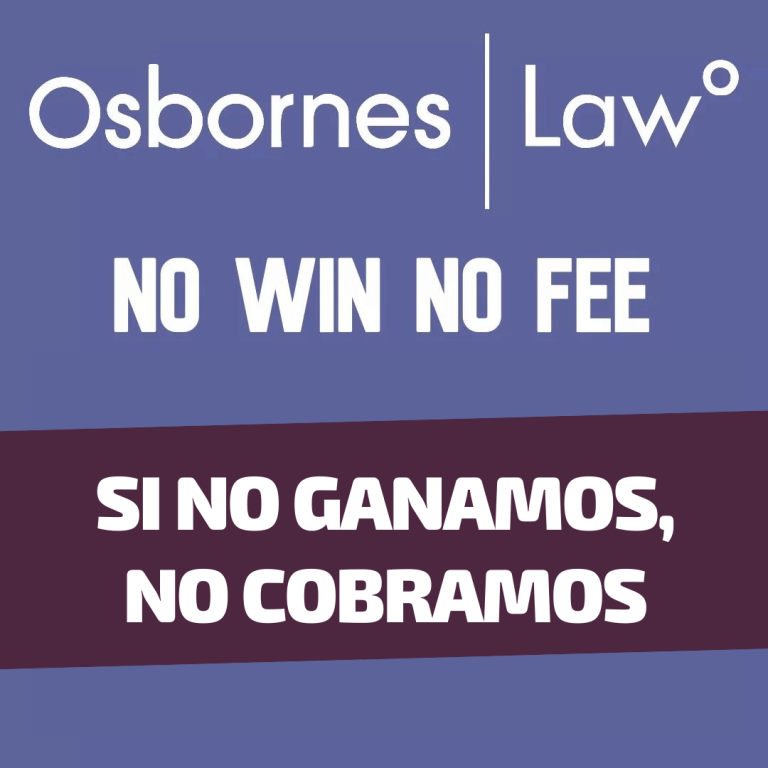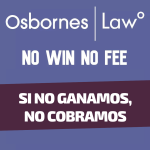 Si ha decidido iniciar una reclamación por lesiones, considere que existen muchos factores a tener en cuenta. En ese sentido, es crucial una comprensión completa de lo sucedido. El equipo de abogados de compensación de Osbornes Law cuenta con abogados hispanohablantes especializados en lesiones personales que pueden marcar la diferencia con su caso de indemnización por accidente en casa.
¿Puedo reclamar una indemnización por accidente en casa?
Si ha sufrido una lesión como resultado de un accidente en su hogar, es posible que pueda reclamar una compensación al propietario, quien debería tener un seguro que cubra la reclamación. Algunos ejemplos que permiten reclamar una indemnización por accidente en el hogar:
Un inquilino puede reclamar una compensación a su arrendador, por un accidente que ocurra dentro de su propiedad, si el arrendador conocía o debía haber conocido el defecto que causó el accidente y debía haberlo corregido; Son comunes los casos de indemnizaciones por caídas en casa en los que el arrendador tiene responsabilidad.
El propietario está obligado a conservar las áreas comunes (patio, escaleras…) para que sean razonablemente seguras. Por lo tanto, si el arrendador no ha conservado correctamente las áreas comunes y ocurre un accidente, puede que haya motivos para interponer una reclamación por daños y perjuicios.
En cuanto a los accidentes con muebles, accidentes con electrodomésticos defectuosos, es posible reclamar una indemnización al fabricante en circunstancias como:
Accidente por descarga eléctrica, si el producto que causó la descarga tiene un diseño defectuoso;
Lesiones causadas por un producto que no ha sido etiquetado correctamente con advertencias para su uso seguro;
Lesiones causadas por un defecto debido a un problema derivado del proceso de fabricación.
La importancia de la investigación temprana del accidente
Es importante investigar a fondo cualquier accidente lo antes posible, mientras los recuerdos están frescos, para garantizar que se pueda preservar cualquier evidencia crucial que ayude a fundamentar la reclamación por accidente en el hogar. Una actuación rápida podría ayudar a garantizar que reciba la compensación y el apoyo que se merece.
Publicación escrita por Siobhan McIvor, socia en el departamento de Lesiones Personales.
[1] https://www.rospa.com/home-safety/Advice/General/Facts-and-Figures
[2] https://www.ncbi.nlm.nih.gov/pmc/articles/PMC6975254/
[3] https://www.theguardian.com/society/2014/dec/12/home-accident-risk-nhs-doctor
Obtuve una muy buena compensación , y sin hacer completamente nada.
Dado que mi inglés es muy escaso doi las gracias de haberme puesto en contacto con esta empresa Osbornes. 100% recomendable & 100% profesionalidad. Una vez más ,¡¡ gracias por su buen trabajo
Casos Recientes y ArticulosVIEW ALL
5.9.2022

Indemnización por accidente de trabajo – Guía...

Aunque en el Reino Unido existen legislaciones estrictas sobre salud y seguridad en el trabajo, todavía muchos empleadores desconocen...

Read more

21.7.2022

Iniciar una demanda por accidente de tráfico...

Estar involucrado en un accidente de tráfico puede ser una experiencia muy traumática, más aún si...

Read more

25.11.2020

Demanda por negligencia médica ¿Cómo reclamar...

La mayoría de las personas tienen experiencias positivas con los profesionales médicos, reciben un tratamiento adecuado y  quedan...

Read more