Demanda por negligencia médica ¿Cómo reclamar por atención médica deficiente en UK?
25 Nov 2020 | Sara Espeja Peralta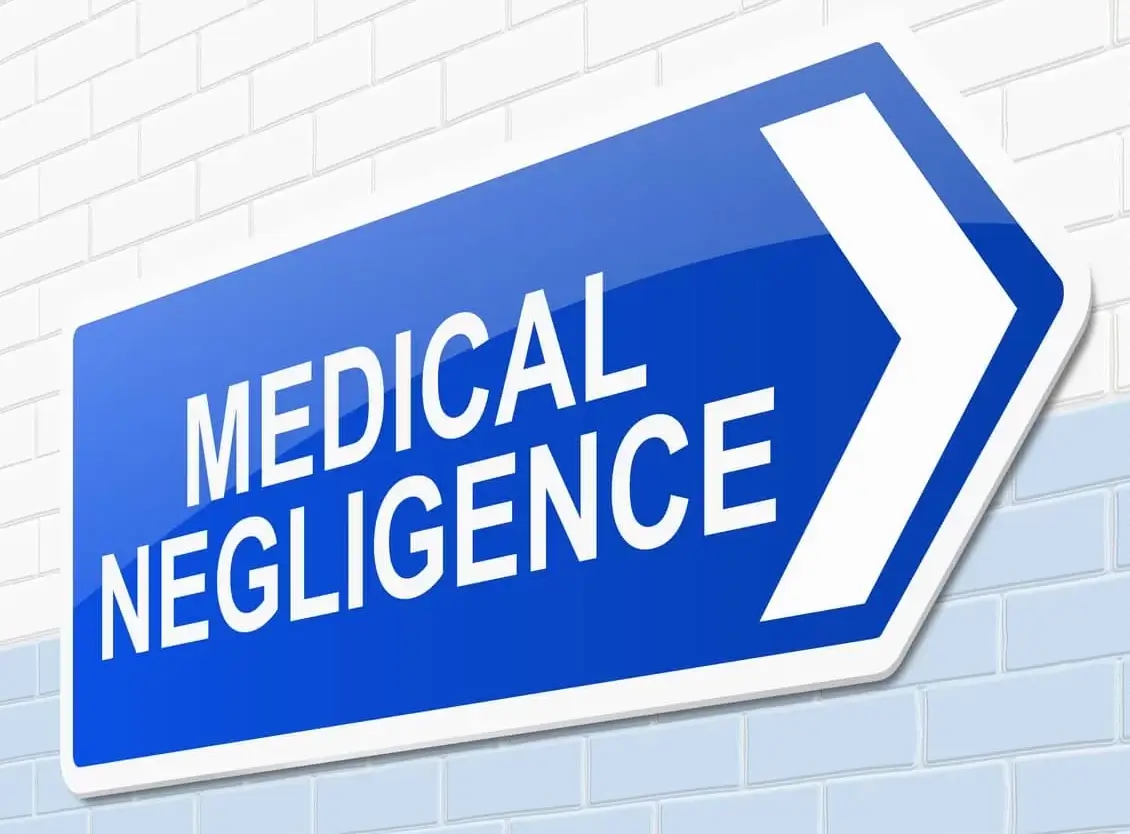 La mayoría de las personas tienen experiencias positivas con los profesionales médicos, reciben un tratamiento adecuado y  quedan satisfechas con el servicio que reciben. Sin embargo, en algunas ocasiones, la atención médica recibida no es aceptable. En los casos de mala práctica médica o sanitaria, los pacientes en Reino Unido tienen algunos recursos disponibles para realizar una queja al NHS o iniciar una demanda por negligencia médica con el soporte legal de abogados especializados.
Si cree que no ha recibido la atención o el tratamiento que debería, su primera prioridad debe ser su salud y asegurarse de que tiene acceso a un tratamiento adecuado. Afortunadamente, iniciar una demanda por negligencia médica no tiene por qué ser un mal trago para usted y suponer un riesgo financiero. En Osbornes Law le ayudamos a conocer los pasos para interponer una reclamación por mala práctica médica sin costes legales y con el apoyo legal que necesita.
¿Por qué iniciar una demanda por negligencia médica? Ejemplos de negligencia
Una mala práctica médica o negligencia puede darse por diversos motivos. Algunos ejemplos de negligencia médica son:
Errores cometidos durante una operación quirúrgica;
Diagnóstico tardío de una enfermedad o error en el diagnóstico;
No referir a un especialista o profundizar en el tratamiento;
Recetar o dispensar un medicamento equivocado o una dosis incorrecta;
No informar al paciente ni obtener su consentimiento sobre los riesgos que implica un tratamiento o procedimiento en particular.
Cómo demostrar que existe una negligencia médica
Para poder obtener una compensación, se debe probar la existencia de negligencia. Para probar la existencia de negligencia médica hay que demostrar, on a balance of probabilities (siendo más probable que no probable), los siguientes elementos:
Que existe una relación de causalidad directa entre el tratamiento inadecuado y el surgimiento o empeoramiento de su enfermedad o lesión.
Que el tratamiento está por debajo de los estándares que son considerados aceptables por un cuerpo de médicos especializados en ese campo y fue inadecuado.
Si un tratamiento recibido no ha sido satisfactorio no significa que éste sea negligente. Puede consultar su problema con un abogado especializado en negligencia médica, éste podrá decirle si tiene posibilidades razonables de satisfacer estos criterios y le informará sobre cómo saber si se trata de un caso de negligencia médica.
Preparar una reclamación por negligencia médica
Antes de interponer una demanda por negligencia médica existen algunas consideraciones previas como consultar con su médico o presentar una reclamación en el NHS.
Consultar el problema con su médico
Normalmente será un especialista en el hospital o su médico de cabecera, si ha sido atendido en un centro médico. Trate de comentarle su preocupación en persona o por vía telefónica. Es posible que puedan ofrecerle una explicación de por qué no recibió el tratamiento que usted esperaba.
Sin embargo, la idea de tener una conversación sobre una negligencia o mala práctica médica con el médico puede resultar intimidatoria para algunas personas. Para estos casos, puede utilizar otros recursos como el NHS PALS o abogados de negligencias médicas, así podrá obtener asesoramiento sobre su problema o preparar una demanda en el futuro.
NHS PALS – Servicio de Pacientes del NHS
NHS PALS (Patient and Liaison Service) es un servicio que está disponible en la mayoría de hospitales de Reino Unido como un punto de contacto para los pacientes, sus familias y sus cuidadores. PALS puede brindarle información acerca del procedimiento de presentación de quejas del NHS. Su hospital local tendrá agentes de PALS disponibles para darle consejo de forma confidencial, apoyo e información sobre asuntos relacionados con la salud. Las consultas y reclamaciones en NHS PALS deben presentarse dentro de los 12 meses posteriores al incidente o el asunto que le preocupa.
La presentación de una queja al NHS podría dar lugar a una investigación sobre el incidente. Sin embargo, una queja no significa que automáticamente un NHS trust vaya a cambiar sus procedimientos y es probable es que sólo reciba una disculpa o explicación que puede no ser suficiente para solucionar el problema.
¿Qué ocurre si la queja al NHS no es suficiente para enmendar el error?
Si usted ha contactado con los profesionales del NHS y siente que la queja presentada no es suficiente para enmendar el error, puede optar por interponer una demanda por negligencia médica e iniciar el proceso para obtener una indemnización por daños y perjuicios. 
¿Qué ocurre si quiero presentar una queja en nombre de una persona que ha fallecido?
Usted puede presentar una queja en nombre de una persona fallecida si no está de acuerdo con el tratamiento que recibió en el periodo previo a su muerte. NHS trust no puede proporcionarle información confidencial acerca del cuidado del paciente si no cuentan con una autorización. Esto se debe a que el deber de confidencialidad persiste después del fallecimiento del paciente. Sin embargo, la ley otorga a algunas personas acceso al historial médico del paciente fallecido si son nombradas Personal Representatives of the deceased´s Estate (administradores de la herencia yacente o albaceas).
Cómo iniciar una demanda por negligencia médica
Interponer una demanda por negligencia puede ser una necesidad esencial para la recuperación de los pacientes afectados que han sufrido lesiones, daños y pérdidas a consecuencia de un error médico.
A continuación explicamos algunos pasos para iniciar este tipo de demandas, como son revisar si cumple con los requisitos, contactar un abogado de mala práctica médica con experiencia y algunas tareas a realizar durante el proceso de denuncia.
Revise si cumple los requisitos para iniciar su demanda por negligencia
El plazo para reclamar es de 3 años, desde la fecha en la que se produjo la supuesta negligencia o desde el momento en el que usted es consciente de que ha sufrido un tratamiento médico negligente.
Puede presentar una reclamación por negligencia médica en Reino Unido si es mayor de edad. Si un menor de edad quiere iniciar la demanda por negligencia, un adulto deberá buscar asesoría legal en su nombre. La fecha límite para interponer la reclamación será el día que cumpla 21 años (3 años después de alcanzar la mayoría de edad).
Los representantes personales de una persona fallecida también pueden interponer una demanda en nombre de la persona fallecida. El plazo máximo para interponer esta demanda es de 3 años desde la fecha de fallecimiento.
Contacte a tiempo con un abogado especializado en negligencias médicas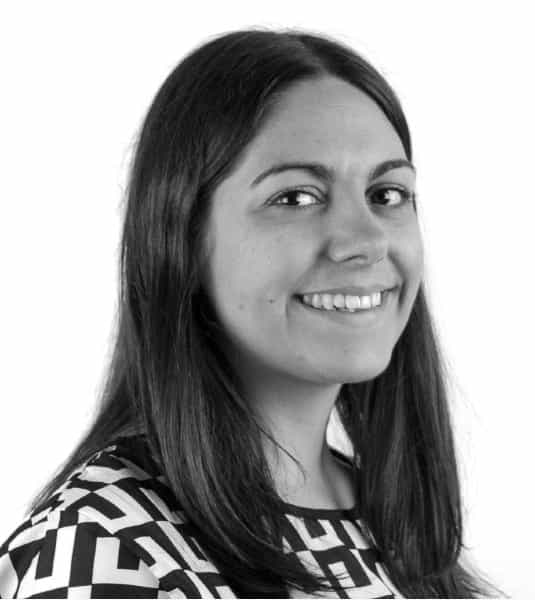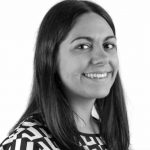 Osbornes Law cuenta con un equipo de abogados expertos en negligencias médicas. Entre ellos Blanca Diego Casas (Abogada y Solicitor), especializada en lesiones personales y casos de demanda por negligencia médica y mala práctica sanitaria. Blanca es abogada hispanohablante en Reino Unido con amplia experiencia en estos casos, podrá comprender sus necesidades particulares y ayudarle a ofrecerle el mejor resultado.
Prepare la documentación médica para su demanda por negligencia
La ley en este ámbito es compleja y la demanda por negligencia médica requiere realizar unos pasos para agrupar la documentación necesaria. Algunos ejemplos de pasos a seguir:
Facilitar su historial médico a su abogado (o firmar un documento autorizando a su abogado a solicitar una copia en su nombre) para que pueda revisarlo y determinar exactamente qué es lo que pudo ir mal durante el transcurso de su tratamiento y las lesiones o enfermedad que ha sufrido como resultado;
Acudir a consultas con expertos médicos instruidos por su abogado;
Facilitar una declaración de testigo de lo que ocurrió y cómo le ha afectado;
Es posible que también sea necesario obtener declaraciones de testigo de algún miembro de su familia, amigos o compañeros de trabajo. Si la demanda la interpone en nombre de un fallecido, lo más probable es que usted tenga que realizar una declaración;
Aportar pruebas de cualquier pérdida financiera que haya sufrido, por ejemplo, cualquier pérdida de ingresos si no ha podido trabajar, gastos médicos, gastos de viaje en los que no habría incurrido si la negligencia no hubiese ocurrido y cualquier dispositivos y/o equipos de apoyo que haya necesitado adquirir;
Es probable que tenga que reunirse con un barrister (abogado que dirige la defensa de los intereses de sus clientes en el proceso judicial ante los tribunales);
También cabe la posibilidad de que tenga que comparecer ante el tribunal, aunque esto es muy poco común.
Inicie su demanda por negligencia médica sin costes legales con abogados españoles – "No Win No Fee"
Si cree que ha recibido atención médica deficiente o inadecuada en Reino Unido y necesita asesoramiento legal, un abogado de lesiones personales de Osbornes puede ayudarle y aconsejarle sobre las posibilidades de éxito de su caso.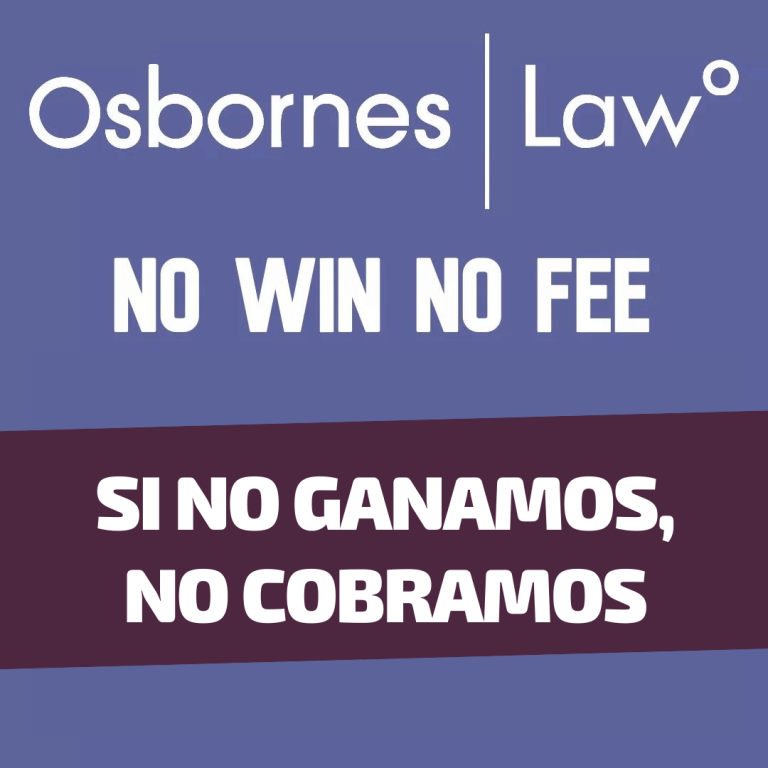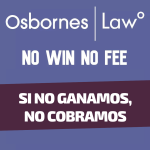 Los abogados de lesiones personales de Osbornes Law trabajamos en base a un Acuerdo de Honorarios Condicionales (Conditional Fee Agreement – "No Win No Fee"). Con este acuerdo, sólo aceptarán su reclamación si consideran que las perspectivas de éxito son buenas. De esta forma, en el supuesto de que pierda el caso no tendrá que abonar ningún coste legal. Puede contactar con nosotros para obtener más información al respecto.
Para una discusión confidencial llame al número 07593575746 o complete un formulario online.