Child arrangements for going abroad when separated
25 Nov 2021 | Lisa Pepper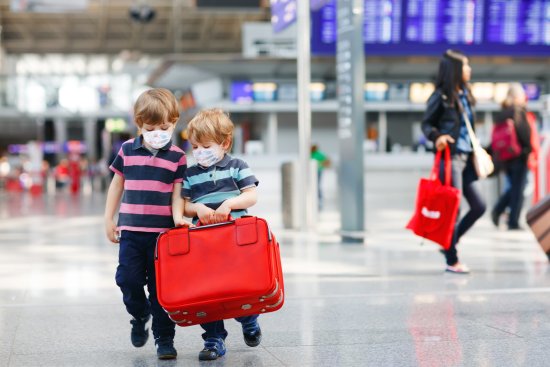 I am separated from my spouse – can I take the children abroad on holiday?
The answer to this question is not straightforward.
Where both parents have parental responsibility (as is usual for a married couple and this blog will presume that is the situation), and they agree, a child may leave the jurisdiction of the UK.  The UK jurisdiction is defined as England, Wales, Scotland and Northern Ireland.  There is no automatic ban on the child's removal in this situation as far as the Children Act 1989 is concerned, but see further below regarding Child Arrangements Orders, Lives with Orders and child abduction.
If there is a Child Arrangements Order (an Order of the Court) in place then neither parent can remove the child from the jurisdiction without the other's consent.
If however, a parent has a "Lives with" Order (previously known as a Residence Order), they may remove a child from the jurisdiction for a period of up to 28 days.
Alongside that, is the Child Abduction Act 1984.  Under the Child Abduction Act it is a criminal offence to remove a child from the jurisdiction without the consent of the other parent or the permission of the Court.
A parent seeking to remove a child from the jurisdiction should seek the agreement of the other parent with parental responsibility.  Failing agreement, the parent wanting to travel would need to make an application to Court for a Specific Issue Order.
Whether or not you have a Lives with Order, it is important to obtain the consent of the other parent for a holiday outside the jurisdiction.  Having an email exchange recording that agreement is good evidence that consent was given.  It is good practice to provide the other parent with as much information about the trip as possible – flight details, where you will be staying and contact details whilst you are there, who else will be on the trip, and what arrangements for Skype or telephone calls can be made whilst you are away.
To discuss a family matter, please call Family Lawyers, Kesha Pabari or Lisa Pepper. Kesha handles private family work including financial remedy on divorce and children proceedings. Lisa, a partner at the firm, is a divorce specialist and mediator. Alternatively, please complete an online enquiry form.