Family Dynamics: A Factor In Child Arrangements Cases
25 Jul 2023 | Maria Kitsiou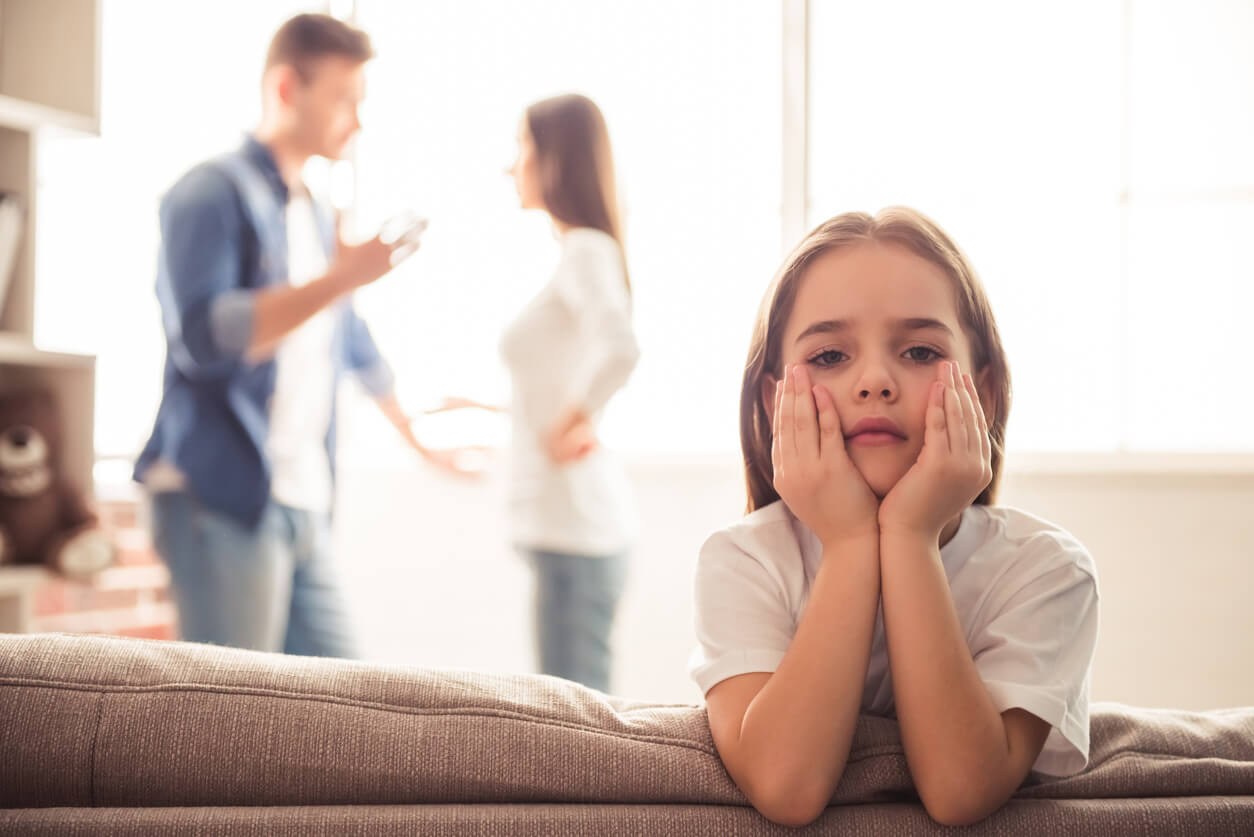 In proceedings involving children, the parents should consider the impact their behaviour towards each other may have on how the court decides the case. The recent ruling of A v B [2023] EWFC 74  helpfully demonstrates how a judge might consider parental conduct and the dynamics between separated parents.
Family dynamics have a direct bearing on a child's welfare. Where the parents' relationship has broken down – the nature of their conduct and how they behave towards each other post-separation continues to impact children.
The children team at Osbornes Law help parents resolve disputes around children's living and care arrangements where the relationship has ended.
What happened in this case?
At the centre of this case was a 4-year-old child living with her father following the breakdown of his relationship. He applied for a Child Arrangements Order to formalise that arrangement and requested that any contact with the mother should be supervised.
However, the mother – who sadly had a history of mental ill health – had made allegations of coercive control and abuse against the father. She said it suited him to use her mental health as a reason to restrict and control the time she spent with their daughter.
Despite the mother's allegations, she had not sought a fact-finding against the father, and the judge made no findings against him.
The father described her allegations against him as "harassment" and asked the court to make a Non-Molestation Order to prevent her making any "false allegations of abuse" against him. However, he failed to establish that her conduct amounted to harassment or molestation, so the judge did not make a non-molestation order.
General dynamics
Even so, given the allegations and counter-allegations, the judge felt it necessary to consider the general dynamics of the parents' relationship (as distinct from allegations of coercive and controlling behaviour); and the way the child arrangements had been managed since the parties' separation.
This was necessary to explore the impact on the child and how it fed into the welfare checklist analysis to be undertaken.
The judge made several observations, particularly regarding the father's attitude: he was continuing to "direct significant anger towards the mother, in a way that holds her personally responsible for everything, himself entirely blame-free, and does not entertain the possibility of any different view, shade or nuance to the situation." He also had a "rigid, aggressive and dogmatic" attitude towards her and lacked insight.
On the other hand, there were positives. For instance, both parents had worked hard to maintain stability for their daughter and not expose her to their own difficulties. Both also acknowledged the importance of the child having a loving and meaningful relationship with each parent.
The judge decided the child should live with each of the parents to restore a sense of shared and equal parental responsibility. The arrangements were to be kept under review.
Key takeaway
Had the judge found either or both parents' alleged conduct to have been proven, the outcome could have been different, such as supervised contact only with one parent.
What's clear is that the conduct of the parties and the general dynamics between them is a factor the judge is likely to consider – even in the absence of coercive or controlling behaviour.
For expert advice and support from experienced children solicitors, contact Maria Kitsiou.
Maria is Head of Domestic Children Law at Osbornes. She has over twenty years of experience helping clients on resolve disputes in relation to their children. She also represents parents, family members, children and Children's Guardians in public law proceedings. Maria is an accredited member of the Law Society's Children's Panel, Resolution, The Association of Lawyers for Children, Women in Family Law and The London Children's Lawyers Association.
To speak to Maria or a member of her team, please call us or fill in the form below.
Speak to Maria Today
Email us Send us an email and we'll get back to you
"Maria immediately understood my situation and put forward my exact views. She was very compassionate and put me at ease. I would readily recommend Maria"

"Maria Kitsiou has excellent interpersonal skills and is very efficient. Her tireless dedication and hard work is appreciated."

"We have been on a journey and without Maria's support I couldn't have made it. Lifelong she will be remembered."

"I felt proud and privileged to be represented by Mrs Kitsiou as she was one of the select few who helped change my life for the better for my son and also myself."

"I cannot put into words how grateful I am for the help and support you have given me through my case. You are a credit to your company and I would recommend anyone looking for legal advice to go to you."

"I wish to let you know how brilliant Maria was. Her work on the case was truly exceptional. Her evidence gathering and presentation of the wide canvas material was the best I have seen in an alleged NAI case. Furthermore, her remarkable support of the client kept him going. I do not know how he would have coped without her calm control of every situation he was presented with".