Vulnerable man suffers stroke after carers fail to visit
5 Aug 2021 | Stephanie Prior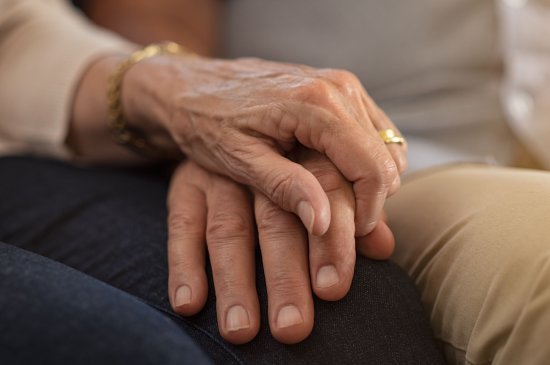 Grandfather who almost dies after 'negligent' care receives £900,000 settlement
A grandfather who had a stroke and almost died when carers failed to visit him and prompt him to take medicine on 142 separate occasions has secured £900,000 in compensation.
The vulnerable 63-year-old, who cannot be named for legal reasons, should have been visited twice or three times a day by carers to get him to take the stroke-prevention drug Dabigatran.
But staff from Ashley Care LLP in Southend, Essex, failed to turn up 142 times, including 45 full days, over 12 weeks – meaning he did not take his potentially lifesaving drug. The company failed to visit in the four days prior to his stroke.
The man, who is now 69 and was left paralysed down his right side, cannot speak, and whose life expectancy has been reduced as a result of the stroke, was represented by medical negligence lawyer Stephanie Prior.
The grandfather, who the courts granted anonymity as he does not have mental capacity as a result of the stroke, was supposed to be visited regularly by carers from Ashley Care LLP as he suffered from depression, anxiety and had other mental health issues.
His daughter said: "We were told that he had a 1% chance of survival so it's a miracle he is still here, but he should never have been put in this position. If the carers had just done their job and bothered to turn up he would still be able to walk and talk. The care he received was negligent.
We don't know how long he was lying there, as the carers hadn't been in for four days, which undoubtedly made the outcome substantially worse."
The man was supposed to receive care visits three times a day from Ashely Care from March 25, 2015, and twice daily from April 10, 2015. He made his distress call to his niece on June 14 and was transferred to an acute stroke ward at Southend General Hospital.
His daughter added: "My dad was on anti-coagulants so he needed to take his medicine. Because of his mental health issues we had a care plan in place so that carers prompted him to take his medication. Part of the plan for his recovery was that as a family we would not be going around all of the time to bother him so the carers could encourage him to look after himself. As a result the entire family were completely unaware that the carers hadn't been fulfilling their duties.
"My dad collapsed but managed to call his niece and just said 'help' down the phone. They found him on the floor, covered in faeces and unable to speak.
"It's so upsetting to know that those who were supposed to be helping him recover and making his life better, couldn't even be bothered to turn up a lot of the time. We were outraged and angry when this happened but to be honest we are now more sad that he has been left like this.
"It's tragic as now my children don't have a grandad who they can play with fully. He's my best friend and would have been so good with them, but that has been taken away from us.
"I would urge people who need carers for their loved ones to make sure they are doing their jobs as I wouldn't want anybody else going through what we have been through. Care companies need to make sure their staff carry out visits as otherwise they are putting people's lives at risk. Their families should have peace of mind that their loved ones are being cared for properly. My dad's carers stole my peace of mind and now I find it difficult to trust anybody looking after my dad."
Stephanie Prior, Head of Clinical Negligence at by London law firm Osbornes Law, said: "My client is lucky to be alive but has had his life devastated by the negligent care of those who were supposed to be looking after him and prompting him to take his medication. This tragic case is a stark warning to care providers to ensure that they attend all client visits as planned as they have the lives of those they care for in their hands."
If you have been the victim of negligent care and would like to discuss your potential case, please call the medical negligence team on 0207 485 8811 or complete an online enquiry form.
"Stephanie Prior is very empathetic and practical, she gets to the heart of a case quickly."

"Stephanie Prior is highly respected in the marketplace, with a great wealth of experience, superb judgment and medical knowledge that is second to none."

"Stephanie has always shown great judgment and common sense whilst building valuable relationships with her opponents."

"Stephanie Prior is a standout solicitor."

"Stephanie Prior is an experienced lawyer with immense knowledge of her specialism, which allows her to run her cases with strategic precision."

"Stephanie knows her way effortlessly around any clinical negligence issue and has a great strategic mind."

"I know [we have] expressed our appreciation, but I also wanted to thank you for all your hard work, time and patience in pursuing mum's claim through to a successful outcome - your kind and professional approach was genuinely appreciated."

"May I take this opportunity to thank you for your patience and true compassion in yet another very tough year of representation on the behalf of my wife. I certainly must say you did it all with amazing stamina and positivity which regenerated my self-esteem…. You honestly eased the pain and I can see a healing process ahead."

Stephanie has developed a particularly strong reputation for her handling of birth injury claims, as well as cases concerning surgical negligence and delays in surgery.

"Stephanie Prior takes on complex cases and gets excellent results. She has a background in medicine which serves her clients well and is a realistic but tough litigator."

"Stephanie Prior is hugely dedicated, adored by her clients, tenacious, efficient and extremely knowledgeable."

"Stephanie Prior is very good with troubled clients and is easily able to make them feel at ease."

"Stephanie shows sensitivity and deals with things in an understanding way."

The lawyers in the team are highly experienced and will drive cases very hard on behalf of their clients.

"Stephanie Prior has a realistic attitude to the complexities of the cases. She wins the trust of her clients and goes the extra mile to ensure they get the best outcomes."

Stephanie's background in medicine gives her an ability to read between the lines where medical records and expert evidence are concerned and is a great asset.

"Her knowledge base is second to none and her understanding of the litigation process stands out, as does her ability to work collaboratively."

"Stephanie Prior... manages a varied caseload, including obstetric claims, child and adult brain injury cases and fatal and non-fatal spinal cord injury cases."

"Stephanie is experienced, knowledgeable of all aspects of clinical negligence work, and strategic in running cases."

"Key team members include the approachable, compassionate and efficient Stephanie Prior."

Stephanie Prior is always very professional and kind. Highly recommended.

Stephanie Prior is 'very warm' and 'caring', and an 'exceptional professional'.

Stephanie Prior continues to receive widespread praise from clients, who state that she explains the legal aspects of the case very clearly, and she is also a caring person who handles cases on a personal level.