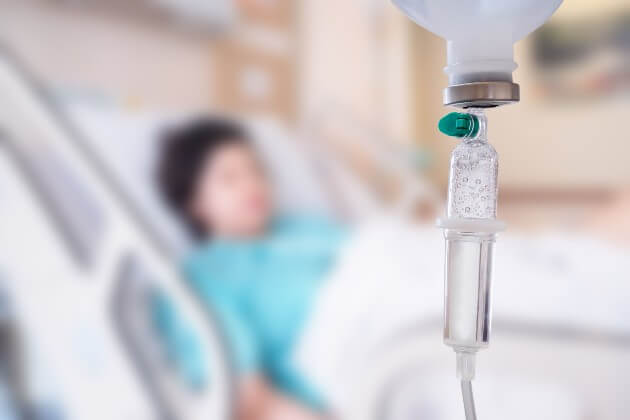 Our medical negligence solicitors were instructed to pursue a claim against Chelsea & Westminster Hospital NHS Trust for injury caused during treatment received whilst our client was under their care in 2014.
Our client (DB) was diagnosed with a full rectal prolapse that required surgery in January 2015. The operation was performed in March and was successful in terms of the prolapse. However, DB's left ureter was accidentally cut during this operation and this went unnoticed. No note of this was made in the operation notes and no mention of it was made post-operatively.
Two days after the operation DB had a high temperature and following investigations it was discovered that DB had a chest infection. In fact, DB was suffering from a urinary tract infection but fortunately, the antibiotics she was given were also effective against this. DB began to complain of abdominal pain four days after the surgery but doctors attributed this to her wounds and DB was discharged home when the infection seemed to subside.
DB attended Chelsea & Westminster Hospital A&E department with a 5 day history of urine incontinence on 12 April 2015. She was discharged in order to attend an outpatient appointment with her surgeon but returned to A&E three days later as she had increasing abdominal pain. The incontinence issue had resolved by this point. It was noted that she had a distended abdomen and the working diagnosis at the time was one of suprapubic peritonitis and sepsis. Blood tests revealed infection and a further CT scan showed there was an abscess in the pelvis that was subsequently drained. Further investigations followed as DB continued to have a high temperature and a nephrostomy was performed. DB underwent further procedures over the next few months, including the insertion and removal of a ureteric stent, the replacement of a mid-ureteric stent and a ureteric re-implantation in September 2015.
Following her discharge DB felt low in mood and attended her GP in January 2016. In February DB reported bladder problems. She developed recurrent urinary tract infections. DB was anxious as she was concerned that the stent, inserted in the ureteric re-implantation procedure in September 2015, had not yet been removed.  The stent, which should have been removed within 6-8 weeks following the operation, was eventually removed in September 2016. However, in October 2016 it was noted that DB had already developed two hernias secondary to the re-implantation procedure. DB therefore had to undergo a further operation to correct these.
Expert evidence was obtained a Consultant Urologist and Consultant Colorectal Surgeon. Following the serving of a Letter of Claim, the Trust admitted liability and made an early Part 36 offer in the sum of £40,000, which was not accepted by the Claimant.
A joint settlement meeting followed where the claim was settled in the amount of £100,000. A letter of apology was also provided by the NHS Trust addressed to the Claimant.
Contact us today
Email us Send us an email and we'll get back to you