Vaccine Related Blood Clots And Delays in Diagnosis
15 Dec 2021 | Jodi Newton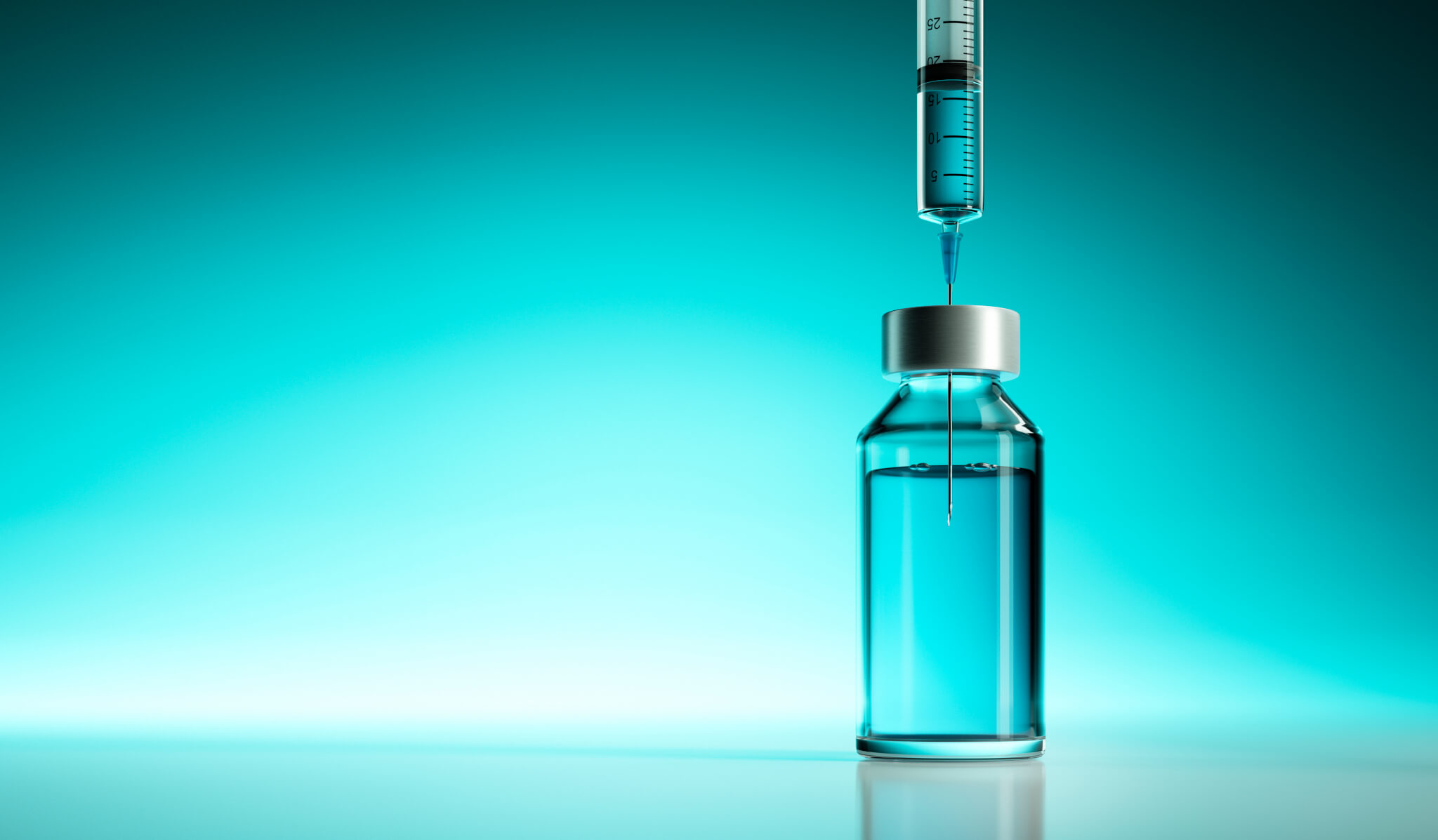 Deep Vein Thrombosis, Pulmonary Embolism and Vaccine Induced Blood Clots
The worldwide COVID-19 immunisation programme has been in full swing now since late 2020 and with the passage of time, healthcare professionals are able to conduct further research and take observations to increase understanding of the risks and benefits of the various vaccines.
Vaccine-induced thrombosis and thrombocytopenia
So far, the most controversial of the vaccines has been the University of Oxord/AstraZeneca COVID-19 vaccine. It is now known that this vaccination is associated with very rare blood clots. This condition is known as VITT (vaccine-induced thrombosis and thrombocytopenia) and is a very rare adverse event characterised by the presence of blood clots.
Find Out How To Make A Medical Negligence Claim
Between 9 December 2020 and 5 May 2021 there were 260 cases of VITT out of 30.8 million doses of AstraZeneca vaccine in the UK so the cases are incredibly low. MHRA guidance found that the incidence rate varied among age groups such that there were 1 in 100,000 cases for those aged over 50 and 1 in 50,000 for those aged between 18 and 49 years. As a consequence of the analysis using age groups, the Joint Committee on Vaccination and Immunisation ("JCVI") advised that people under 40 should be offered an alternative vaccine to the AstraZeneca vaccine.
Investigations are underway into how blood clot formation is triggered by this vaccine. There are very few case studies but research so far suggests that VITT is triggered by an over-reaction of the immune system. VITT has not been associated with the other COVID-19 vaccines approved for use in the UK, those being Moderna, Pfizer and BioNTech. It is not understood why the majority of VITT cases has been reported after receiving the first dose of the AstraZeneca vaccine and comparatively few after the second vaccine.
Blood clots – general risks
Outside of the context of the AstraZeneca triggered blood clots, blood clots are not uncommon and there are multiple reasons for the formation of blood clots including taking the contraceptive pill, undergoing surgery, and immobility such as sitting in a car/plane for a long journey.
Thrombosis UK were recently quoted as saying that "many people have little or no understanding about the causes and effects of thrombosis, and how it can be prevented". Blood clots are a leading cause of death in the UK and claims the life of one in four people who develop this condition. Importantly, if treated early and doctors/patients know the signs to look out for, they can resolve with minimal long-term health issues. The most commonly used treatments for prevention and resolution of blood clots are anti-coagulant medication (which thins the blood) or stockings, often described as TED (Thrombo-Embolus Deterrent) stockings.
A deep vein thrombosis ("DVT") occurs when a blood clot forms in the deep veins of the body and usually will start in the lower leg. It can develop into a fatal condition when the blood clot breaks off and travels to the lung and/other vital organs which causes a pulmonary embolism ("PE"). Prompt treatment is important and can be life-saving.
Signs and symptoms of a DVT can include the following:
Swelling usually in one leg or arm. Rarely there is swelling in both limbs;
Pain or tenderness usually in the leg. The pain usually starts in the calf and can feel like cramping;
Skin discolouration usually blue/red/purple and on the leg;
A sensation of warmth in the skin.
Signs and symptoms of a PE will often include:
Shortness of breath;
Chest pain;
Coughing.
Another blood clotting condition is thrombocytopenia which develops when the blood platelet count is so low that the blood cannot clot efficiently and internal bleeding can occur. Common signs/symptoms are:
Easy or excessive bruising;
Superficial bleeding into the skin that appears as a rash or small reddish-purple spots on the lower legs;
Excess bleeding from cuts;
Bleeding from gums or nose;
Blood in urine or stools;
Excess menstrual bleeding;
Fatigue.
Who is at greater risk of suffering a DVT?
What strikes me from the cases I have run relating to the misdiagnosis of DVTs is that it can occur in people of all ages, male/female, and what I find most concerning is that some of my clients have been apparently very healthy and therefore it has not occurred to them nor their doctor that they may be experiencing symptoms of a DVT or PE. A common thread running through my cases have been clients who have a low BMI, are physically active, non-smokers, young and are essentially healthy people but have suffered sporting injuries and then developed the DVTs during a period of immobility either as a result of surgery or a lower leg cast. On the other hand, other DVT cases have featured people who are at higher risk of DVT or PE but their doctors have failed to recognise this and act on suspicious symptoms.
A DVT is more likely in patients who are:
Over 60;
Smokers;
Overweight;
Previous history of DVT;
Taking the contraceptive pill or HRT;
Cancer patients;
Recent lower leg surgery or a period of immobility;
A history of varicose veins;
Pregnant.
Vaccine-related blood clots and MHRA advice
The scientists have reacted rapidly in seeking to understand why these rare but very serious events have occurred following the AstraZeneca vaccine. This improves the understanding of both the population and the medical professionals of the risks despite some remaining uncertainties. It means that the MHRA has recommended that anyone who develops any of a list of symptoms after the vaccination should seek prompt medical advice. The symptoms they list are:
A new onset of severe or persistent headache, blurred vision, confusion or seizures;
Shortness of breath;
Chest pain;
 Leg swelling;
Persistent abdominal pain;
Unexplained pin prick rash or bruising beyond the injection site.
How our medical negligence lawyers can help
In the event that a patient has developed this adverse reaction following vaccination and has not been investigated for vaccine-related blood clots or there was a delay in investigating this as a diagnosis, and the patient has suffered a worsened condition as a consequence, they may wish to complain or seek legal advice.
Jodi Newton is a clinical negligence solicitor who specialises in cases involving issues relating to blood clots, deep vein thrombosis and pulmonary embolism. For advice please contact Jodi. You can fill in the form below and we will contact you back. 
Jodi is accredited by AvMA (Action against Medical Accidents) the leading UK charity championing patient safety and justice and by the Law Society for clinical negligence. This means that Jodi is recognised for her expertise in running clinical negligence claims, exclusively representing claimants, and for providing the gold standard in client care.  
"Jodi Newton is a tenacious and intelligent fee earner. She fights tooth and nail for her clients and gains their trust and respect from the outset."

A stand-out solicitor with a huge track record of successful clinical negligence work. She is forensic in her attention to detail, but also sees the broad sweep of strategic considerations".