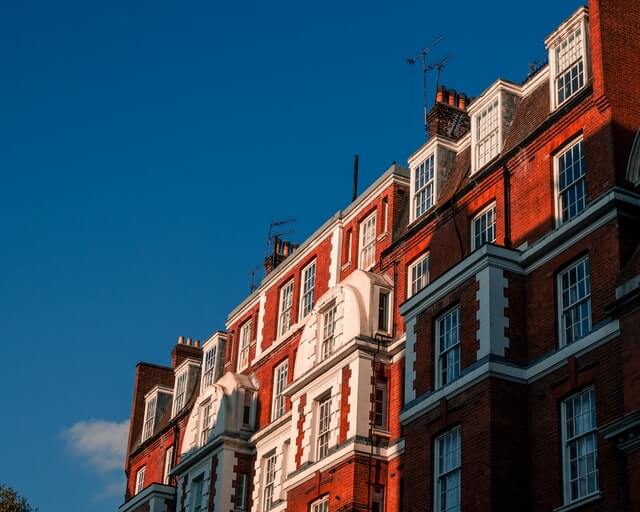 What are trusts of land?
Property ownership is not always a straightforward legal issue, particularly where the parties are cohabitees or there is disagreement as to the nature of the ownership.
If you need specialist advice about your property ownership and rights, whether or not you are married or separating, we can assist. Our specialist property litigation solicitors are experts in this complex field, working to protect your financial and property interests.
If you are a cohabitee but are unmarried, your legal rights are relatively weak. Were you and your partner to separate, you do not enjoy the same rights as a married couple. This means you cannot bring property claims under family law in the way spouses can.
Instead, your property rights are likely to be determined depending on how you own the property. A key principle is that where more than one person is the legal owner, the joint owners hold the property on trust. The trust can be created:
Expressly by way of a formal declaration of trust
By a transfer of the property to two more people or
By virtue of the parties' conduct.
In the case of a relationship breakdown or other family dispute, complicating issues can arise. For example where a non-owner contributed towards the purchase price or has made ongoing financial contributions to the mortgage or improvements to the property.
Property Co-ownership
Two or more people who are registered at HM Land Registry as the joint legal owners of the property can hold the beneficial interest in one of two ways:
As joint tenants in equity – Each owns the whole property. None owns a specific share in the property and nor can they sell or leave a specific share to someone else. On the death of a joint tenant, the survivor/s automatically inherit the property.
Spouses often own the family home in this way, with the effect that the surviving spouse becomes the sole owner of the property on death
As tenants in common – Each co-owner owns a specific share in the property, whether in equal or in unequal shares. Each can leave their identifiable share to someone other than the other co-owner/s on death.
For instance, three siblings decide to buy a property and contribute a third each to the purchase price. They can elect to co-own the property as tenants in common, thus protecting their individual share.
Importantly, a joint tenancy can be 'severed' – converting it into a tenancy in common. This can be done simply by one owner giving 'notice of severance' to the other/s (the notice will also ideally be registered at HM Land Registry).
In the event of a relationship breakdown, it is wise to consider severing any property joint tenancy to protect your share in the property. A joint tenancy is automatically severed by divorce or on the bankruptcy of one of the parties.
The registered title of the property at HM Land Registry will indicate the nature of the co-ownership, but this is not necessarily conclusive.
Is there an implied or a constructive trust?
In some cases, the nature of co-ownership can be less certain – particularly if there is nothing set out in writing. The parties may have bought the property and contributed unequal amounts to the purchase price – but the registered title indicates they are beneficial joint tenants.
However, it is not always the case that the nature of your ownership is conclusive on the basis of the land registry records alone: we may be able to prove that an implied or a constructive trust exists in your favour.
What is an implied trust?
Where you have evidence to show it was the common intention that there would be a tenancy in common (or you can demonstrate you and your co-owner later decided that your respective shares would alter), it may be treated as an implied trust.
Relevant factors include who paid the deposit and who has paid the mortgage instalments, and in what contributions.
What is a constructive trust?
Similarly, a constructive trust may arise where it is inequitable or unfair that one party, because of their conduct, denies the other their beneficiary interest in the property.
While these are general rules, each case is considered on its own strengths and merits. It is prudent to gather as much evidence as you can and discuss your situation with our specialist lawyers as early as possible.
Trusts of Land and Appointment of Trustees Act 1996 (TOLATA)
In any property ownership dispute, we work hard with our clients to try to reach a resolution with the co-owner/s to avoid expensive court action.
If agreement cannot be agreed, we may advise that an application should be made to the County Court under the Trusts of Land and Appointment of Trustees Act 1996 (TOLATA) to determine the nature and extent of ownership in the property.
A dispute may involve, for instance, argument as to the proportion each of you should receive on sale of the property; or which party should buy the other out to enable the other to remain living there.
TOLATA is a complex area of law and our specialists will clearly guide you through how we can help protect your interests.
To prepare an application, we will need evidence of your intentions and those of your co-owner(s) when you purchased the property, and anything since then that shows a change in your intentions. This will need to be supported by documentary evidence of, for instance, who pays what proportion of the mortgage instalments and who foots the bill for service bills, repairs and home improvements.
When considering an application, the court must consider various factors including:
The purpose for which the property was purchased and the wishes of the beneficial owners.
The welfare of any child in occupation
The interests of any secured creditor of any beneficiary.
If the court confirms an implied or constructive trust exists, it is usually binding on the parties.
How we can help
The specialist property litigation solicitors regularly consult with the divorce and family experts here at Osbornes to ensure our clients' interest are properly protected.
For strategic advice on trusts of property and land law and how we can protect your interests, contact us today.
Contact us about Trusts of Land
Email us Send us an email and we'll get back to you
"Shilpa is knowledgeable and helpful. She is not afraid to challenge the boundaries for her clients, with excellent results."

"Shilpa combines the fierce representation of her clients' best interests with the reasonable and constructive attitude that the Court always looks for in modern litigation. She has invaluable tactical awareness and skilfully handles complex and unusual cases and difficult opponents. As a barrister it is a pleasure to be instructed by her because you so often find that she has already taken the steps that you would have recommended had you been the client's first point of contact. Her preparation of cases for trial is extremely thorough and helps ensure a positive result before you have set foot in Court."

"Thank you so much for your help. You were efficient, clear and advised me well in addition to being very pleasant to work with."

"I would like to sincerely thank you for all the hard work in assisting me to resolve my rather unusual and complicated case. Last 2 years were very stressful and intensive and often only your professional approach and personal realistic but positive attitude helped me not to give up. The uncertainty weight of more than 10 years is off my shoulders thanks to you and your colleagues. Thanks once again for your legal advice, time, and efforts".

"Mostly I am grateful that Shilpa was understanding about the delays caused by my illnesses, and that she stuck with me and got a good deal for my tenancy. I did feel she fought to protect me and my rights. I appreciate that she kept me informed about progress, sending copies of emails with the other side and consulting me when necessary. I appreciated her eye for detail on legal matters and how she stood firm against a somewhat tricky opposing solicitor."

"Shilpa was very thorough in the advice she provided and I was immediately put at ease with her involvement. She works hard to achieve the agreed objective and I very much appreciate her help in my matter."

"Shilpa was very diligent in her attention to detail and her pursuit of all necessary documentation; she showed great determination in the face of many requests by the other party's solicitor to let certain things slide. She was thorough and professional which gave us a great sense of security."

Shilpa really helped us take charge of the situation and helped resolve this property dispute. I would not hesitate to recommend her or the team to anyone in a similar situation.

On first meeting Shilpa I was sure that she understood immediately my requirements, and was sympathetic both to my financial restraints and my emotional state. She achieved everything I asked of her and proved to be invaluable, professional and efficient

At every step Shilpa alleviated any concerns and stresses we had. Always fast to respond, always professional and super knowledgeable.

Shilpa has helped us through some key property litigation matters (residential and commercial) since 2014 and has delivered on every occasion. One particular issue had kept us in a state of stress and tension for almost a decade and after getting in touch with Shilpa she was able to help us bring the matter to a peaceful and successful conclusion.

I received a call from Shilpa Mathuradas a couple of hours after filling the enquiry form for a callback. She actively listened to my party wall concerns responding with gentle professionalism, answering my concerns, letting me know what is and is not possible and when best to bring in a solicitor. All this within 10 minutes. Excellent.

If I had another reason to have to seek legal advice again, I wouldn't hesitate to use Shilpa, and would recommend her to anybody who needed legal advice.

Shilpa was professional, realistic, and unflappable. Shilpa managed to persuade a reluctant witness to come forward to support my case. She obviously knows her subject very well.

I always had full confidence in Shilpa keeping my best interests at heart. I often didn't understand the legal language, and she would follow this up with a phone call and patiently explain.