The Renters (Reform) Bill – Will it have the desired effect?
15 Aug 2023 | Shilpa Mathuradas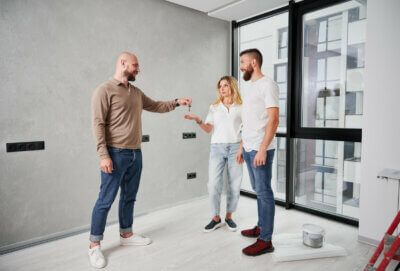 There has been much publicity recently over the Renters (Reform) Bill, the assumption being that the government have their eye firmly on votes for the election next year. However the second reading of the Bill which was expected to take place before the summer recess has been delayed to autumn. The Bill is famously known to be abolishing no fault evictions as well as making some significant further changes to the current law.
The scrapping of no-fault evictions was first proposed by Theresa May's government in April 2019. It has been more than four years since that announcement and in that time the world has lived through a global pandemic. The objective behind the Bill is to "bring in a better deal for renters", the general feeling being that the current legislation favours the landlord and not the tenant especially in the current market where there is a cost of living crisis and rents are increasing faster than has ever been seen and there is a shortage of rental properties.
Below is a summary of the changes the Bill is intended to bring:
Abolition of assured shorthold tenancies
It will not be possible to create assured shorthold tenancies in the future and all tenancies created or granted after the Act comes into force will be periodic assured tenancies. There will be transitional provisions which will mean all existing tenancies will become periodic assured tenancy.
The intention is to discourage fixed term contracts between landlords and tenants. Landlords will have to get used to having less control over their properties. This process will enable tenants to give notice to leave poor quality properties without remaining liable for the rent and will mean they can move more easily if their circumstances change. Essentially, tenants will be able to stay in a property until they decide to leave by giving two months' notice, or unless the landlord can evidence a valid ground for possession. This means landlords will not be able to use assured shorthold tenancies effectively or flexibly for short-term letting for whatever reason as it may simply not be commercially viable to then have to prove one of the ground to get vacant possession.
Ban on no fault evictions
The abolition of section 21 of the Housing Act 1988 will be a fundamental change for residential landlords in England. Currently a landlord does not need to give a reason for wanting to recover possession of premises let on an assured shorthold tenancy. It can serve a notice, wait a minimum period, commence possession proceedings and obtain a possession order in reliance on that notice. This is largely an administrative process although the requirements of the Deregulation Act 2015 have seen many landlords struggle with this process.
Under the Bill unless the tenant terminates the tenancy or the tenancy is surrendered by agreement, a landlord will in future only be able to recover possession if it serves a section 8 notice relying on one or more of the grounds for possession. It is proposed to extend the grounds for possession.
Grounds for possession
It is proposed to extend the existing grounds for possession under Schedule 2 of the Housing Act 1988. Ground 1  is a mandatory ground for possession which currently allow the landlord to claim possession if they intend to occupy the property themselves and have lived in the property previously. This will be extended to cover occupation by close family member and there will no longer be a requirement for the landlord, partner or close family member to have lived in the property previously.
It is proposed to introduce a new Ground 1A which will allow a landlord to get possession where it intends to sell the property. This ground will not be available in the first six months of the tenancy thereby deterring short term letting. It has been indicated that it will  allow flexibility. The government will not mandate the evidence that has to be provided to make out the ground, but instructing an estate agent or solicitor would likely be sufficient to show an intention to sell.
In addition, it is proposed to add other mandatory grounds to cover enforcement action and antisocial and criminal behaviour by the tenant. It is also proposed to extend the notice period for the mandatory rent arrears ground from two weeks to four weeks which will be a concern for landlords.
Rent Increases
It will no longer be possible for a landlord to rely on a rent increase clause in the tenancy agreement to increase the rent. The government wishing to abolish to practice of landlords increasing rent exorbitantly in an attempt to force a tenant to surrender their tenancy. The rent can be increased by using a section 13 notice, by a determination from the Tribunal or by written agreement following a determination.
Pets
It is also going to be made easier for tenants to keep a pet. A new right for a tenant to request permission to have a pet is to be introduced. The right is to be implied into every assured tenancy. If a tenant requests to keep a pet at the property then such consent is not to be unreasonably refused. Pending further guidance, it has been stated that it would be reasonable to refuse consent where consenting to a pet would put the landlord in breach of an agreement with a superior landlord. The application by the tenant must be in writing and must be dealt with before the 42nd day after the request. As part of providing consent, the landlord may impose a condition requiring insurance for pet damage to the property.
Further duties of landlords
A landlord is now required to give a tenant a written statement before the start of the tenancy. The statement must include:
Terms of tenancy as are specified in regulations made by the Secretary of State. These terms of the tenancy can take the form of a written agreement;
A statement that the landlord may want to recover possession of the property on specific grounds
Other information setting out the rights and obligations of each party.
Landlord's Redress Scheme
At present there is no obligation on landlords to join a dedicated landlord redress scheme. The Bill empowers the Secretary of State to make regulations requiring residential landlords to join a landlord redress scheme. This is a scheme which provides for a complaint by or on behalf of a prospective, current or former residential tenant against a member of the scheme to be independently investigated and determined by an independent individual. The Secretary of State can make regulations to enable a decision under a landlord redress scheme to be enforceable as if it were an order of the court.
Database
It is proposed that Secretary of State will appoint a person to become a database operator which should contain a database of:
Any person who is or intends to become a landlord;
Properties which are or are intended to be let under residential tenancies
Any landlords who have been subject to sanctions.
It is thought this database will be used by HMRC to extract maximum tax from landlords.
These measures have are intended to encourage more consistency in living standards amongst tenants and give them more secure tenure. It is also intended to empower tenants. There is some concern however that the legislation will result in less housing being available especially in circumstances where making things more difficult for landlords will result in them simply selling their properties and leaving the rental market. There are already signs of landlords leaving in their droves because of higher interest rates, the proposed reforms and more extensive energy efficiency rules. Mortgage interest relief which was previously available to landlords has been abolished and there are calls to re-introduce it to encourage landlords to remain in the market.
The statistics show 43% of landlords own one rental property, representing 20% of all tenancies. A surprisingly large amount of landlords do not become landlords through choice. and certainly now there appears to be even less incentive for them to remain in the market. Understandably the reforms proposed pose concern that this will only serve to exacerbate the shortage in housing.
Contact our Housing team today
Email us Send us an email and we'll get back to you
"The team explains things clearly, is very responsive and goes the extra step to help those who need it."

"I was impressed and grateful from the very beginning - the team are extremely detailed, very thorough, helpful and reassuring at the same time. I would absolutely recommend Osbornes Law."

"Osbornes Law is efficient and focused, and clearly prioritises the client's interests."

'Osbornes are very approachable; in a time where many firms are unwilling to take on cases that do not look promising, they are prepared to look at difficult situations and find a way to assist their clients.


"Osbornes is one of the firms that I consistently recommend. Excellent service, and thorough and knowledgable lawyers."

'From the very first moment, I was aware and grateful to have been put in touch with Osbornes. The expertise, advice, leaving no stone unturned right from the first minute until the very last, I would most certainly recommend every single time.'

"The associates have a thorough knowledge of the area of law, communicate effectively and are incredibly easy to work with."

"They are a firm that likes a challenge and are prepared to do the groundwork to develop cases, even if it means much preparation without remuneration."

"It is clear the firm put the interests of the client first at all times."

"There's a real sense of team ethic. It's clear that internal communication and case recording are strong because if a solicitor handling a case is away the person covering is fully up to speed, has the necessary documents available to them and nothing falls through the cracks."

"If a short deadline comes up on an urgent case, solicitors are active in collaborating to ensure it can be met."


"The practice is 'undoubtedly one of the best in the business' and has a strong reputation for complex disrepair cases and possession claims against local authorities and housing associations."

"The people I have worked with have been fantastic; they are truly passionate about the work they do and are exceptionally good at building good relationships."

"This is an outstanding firm with great attention to detail. They work tirelessly to achieve the best possible outcome for their clients. They have excellent client care skills and are extremely organised."

This is a very high-end law firm, which treats its legal aid clients with the same seriousness and respect as its privately paying clients.

Very strong team – incredibly knowledgable with good cross-over knowledge in mental capacity and community care. Thorough, dedicated and very professional. Clients will feel they are getting a gold standard service.

At the top of the social housing tree. Their team provides high quality advice and great client care. They can offer a holistic approach, so where a housing problem also requires community care or other aspects, this can be provided.

Will Ford – very experienced, highly professional and with a wide and deep knowledge of social housing litigation and related social welfare areas of law.

Osbornes has an impressive social housing team and the quality of their work that I have seen is very high.

"Shilpa is knowledgeable and helpful. She is not afraid to challenge the boundaries for her clients, with excellent results."

"Shilpa combines the fierce representation of her clients' best interests with the reasonable and constructive attitude that the Court always looks for in modern litigation. She has invaluable tactical awareness and skilfully handles complex and unusual cases and difficult opponents. As a barrister it is a pleasure to be instructed by her because you so often find that she has already taken the steps that you would have recommended had you been the client's first point of contact. Her preparation of cases for trial is extremely thorough and helps ensure a positive result before you have set foot in Court."

"Thank you so much for your help. You were efficient, clear and advised me well in addition to being very pleasant to work with."

"I would like to sincerely thank you for all the hard work in assisting me to resolve my rather unusual and complicated case. Last 2 years were very stressful and intensive and often only your professional approach and personal realistic but positive attitude helped me not to give up. The uncertainty weight of more than 10 years is off my shoulders thanks to you and your colleagues. Thanks once again for your legal advice, time, and efforts".

"Mostly I am grateful that Shilpa was understanding about the delays caused by my illnesses, and that she stuck with me and got a good deal for my tenancy. I did feel she fought to protect me and my rights. I appreciate that she kept me informed about progress, sending copies of emails with the other side and consulting me when necessary. I appreciated her eye for detail on legal matters and how she stood firm against a somewhat tricky opposing solicitor."

"Shilpa was very thorough in the advice she provided and I was immediately put at ease with her involvement. She works hard to achieve the agreed objective and I very much appreciate her help in my matter."

"Shilpa was very diligent in her attention to detail and her pursuit of all necessary documentation; she showed great determination in the face of many requests by the other party's solicitor to let certain things slide. She was thorough and professional which gave us a great sense of security."

Shilpa really helped us take charge of the situation and helped resolve this property dispute. I would not hesitate to recommend her or the team to anyone in a similar situation.

On first meeting Shilpa I was sure that she understood immediately my requirements, and was sympathetic both to my financial restraints and my emotional state. She achieved everything I asked of her and proved to be invaluable, professional and efficient

At every step Shilpa alleviated any concerns and stresses we had. Always fast to respond, always professional and super knowledgeable.

Shilpa has helped us through some key property litigation matters (residential and commercial) since 2014 and has delivered on every occasion. One particular issue had kept us in a state of stress and tension for almost a decade and after getting in touch with Shilpa she was able to help us bring the matter to a peaceful and successful conclusion.

I received a call from Shilpa Mathuradas a couple of hours after filling the enquiry form for a callback. She actively listened to my party wall concerns responding with gentle professionalism, answering my concerns, letting me know what is and is not possible and when best to bring in a solicitor. All this within 10 minutes. Excellent.

"Osbornes are an exceptional team. They have a wealth of housing experience and knowledge that is 'top notch'. Clients are safe in their hands. As colleagues, they have a fantastic working relationship with each other and, feeding off of each other's expert knowledge, their solicitors work to ensure that no stone is unturned."

"The team at Osbornes is inspired by its leader Will Ford, a truly first-rate, modern lawyer's lawyer. The team have blossomed under his Will and are now packed with conscientious, dedicated and excellent lawyers who always give their clients 100%."

"Alex McMahon – thorough and committed. Very easy to work with."

"William Ford - A good technical lawyer with a strong commitment to his clients"

"A committed and well-organised team with a good knowledge of the law and who work hard to secure a good outcome for their clients"

"Osbornes has an impressive social housing team and the quality of their work that I have seen is very high. Will Ford is a very well-regarded figure in the housing law world and leads a team of high quality and committed lawyers."

"Osbornes provide an incredibly high-quality service to their clients. The firm treats its legal aid clients with the same respect and commitment as if they were important private clients, which is rare and admirable. Their housing solicitors are also highly skilled and knowledgable."

"He goes the extra mile for his clients."

"He is an excellent lawyer with exceptional attention to detail. He leaves no stone unturned in finding the right solution for his clients."

"This is an outstanding firm with great attention to detail. They work tirelessly to achieve the best possible outcome for their clients. They have excellent client care skills and are extremely organised."

"Osbornes has an impressive social housing team and the quality of their work that I have seen is very high. Will Ford is a very well-regarded figure in the housing law world and leads a team of high quality and committed lawyers. The existence of family and property law teams at the firm, amongst others, means that they are able to offer a holistic and expert approach to their clients."

William Ford is "highly committed to his clients and leaves no stone unturned in seeking to assist them with their problems"

William Ford "is an astute litigator, and his breadth of knowledge allows him to take a holistic approach to clients' situations."

"They are at the forefront of legal developments in the field of social housing and community care. They are committed to using their multidisciplinary expertise to achieve the best possible outcomes for clients."

"This a great team - the quality of their work is amazing and they are very professional"

"An exceptional outfit. They take on difficult cases, fight hard and win."

"William Ford frequently represents tenants in possession proceedings, homelessness appeals and disrepair claims... and is praised for his dynamic and hard-working approach."

"Osbornes team is noted for cross-practice expertise in areas such as housing and community care, which it brings to bear in disrepair, possession and homelessness cases involving vulnerable adults, individuals with language difficulties, the elderly and those with no recourse to public funds."

"The absolutely brilliant William Ford."

I was very happy with the excellent service from Osbornes in my disrepair case. They obtained a great result in my case and always pushed hard for my rights.

The social housing team is friendly, approachable and genuinely care about its clients.

A broad knowledge places the social housing department one step ahead of others when it comes to community care knowledge.

The social housing department always go the extra mile.

The social housing team has a strong track record in representing tenants in claims against local authorities and housing associations, with particular expertise in complex disrepair and possession cases.

The social housing department provides an excellent service and is able to react quickly in critical situations.

Thanks for all your support during this very difficult time for my family.

William Ford receives effusive praise for his dedication and commitment to social housing. Interviewees highlight his technical understanding and background in housing law, and describe him as highly impressive."

The team understand vulnerable clients and young people, and on the front line they are prompt and efficient.

Edward Taylor undertook my case from an almost unwinnable position. From our first meeting, Edward's enthusiasm was apparent. He was determined, diligent and most professional when dealing with my case, keeping me informed at every stage. I wholeheartedly thank Edward for his endeavours and would not hesitate in recommending him and Osbornes Solicitors to others.

Osbornes Solicitors give us the confidence and strength to continue and input the belief that the case would turn in our favour … What was most important was the transparency in communication that Osbornes provided.

Osbornes Solicitors are the pinnacle of professionalism and have gone beyond to assist with this case … I felt that I wasn't only dealing with just one dedicated solicitor but I had a good knowledgeable team behind me at all times.

I have been extremely impressed with the level of patience and guidance provided in the case … I would like to thank you for your sympathetic approach and understanding towards my mother's case and I would strongly recommend Osbornes Solicitors to anybody.

'First-class lawyer' William Ford is 'completely dedicated to making a positive difference', and is acting in cases challenging the 'bedroom tax'.

Osbornes is commended for its 'rare level of commitment'.

If I had another reason to have to seek legal advice again, I wouldn't hesitate to use Shilpa, and would recommend her to anybody who needed legal advice.

Shilpa was professional, realistic, and unflappable. Shilpa managed to persuade a reluctant witness to come forward to support my case. She obviously knows her subject very well.

I always had full confidence in Shilpa keeping my best interests at heart. I often didn't understand the legal language, and she would follow this up with a phone call and patiently explain.

William acts on possession, disrepair and homelessness cases, and has particular expertise in the protection of tenancy deposits under the Housing Act 2004