Naomi Angell Wins Top Award
7 Oct 2015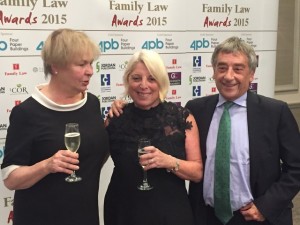 Osbornes Solicitors is delighted to announce that Head of Adoption, Naomi Angell has been awarded The Cornwell Award for Outstanding Contribution to Family Law at The Family Law Awards 2015.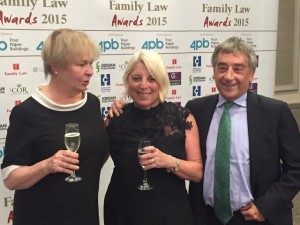 Naomi who is a leading adoption lawyer, distinguished career so far includes setting up the Children's Legal Centre in 1981, the International Year of the Child; sitting on many influential committees, including the Lord Chancellor's Advisory Board on Family Law, a national working group establishing standards for adoption practice, and working groups to brief both Houses of Parliament on major law changes in family law such as the Children Act 1989 and the Adoption and Children Act 2002.
Naomi also recently completed her tenure as joint chair of the Law Society Family Law Committee, of the Law Society Children Panel and is accredited as a specialist in adoption and private law children cases with Resolution.
Naomi comments:
"To be awarded Outstanding Contribution to Family Law is hugely humbling, especially when reflecting on the names of previous recipients of this award. The reforms and cuts to legal aid are huge concerns facing all family lawyers and it is therefore so important that we continue to use our collective voices to ensure that families and in particular children all have access to legal representation if and when needed".
Bridget Thompson, head of the family department at Osbornes adds:
"Naomi is hugely deserving of this award and the entire family team at Osbornes and indeed the firm are delighted for her. The passion, dedication and commitment to the families whom she represents, especially those which she helps realise their desire of having children, through adoption and surrogacy is truly exceptional".
The award recognises an individual who has made a major contribution to the field of family law, either through practice, commentary, teaching, pro bono and/or judicially and is chosen by an independent judging panel.
Naomi and the team will be attending the Fertility Show 2015 at London Olympia on 7-8 November. To arrange a time to speak with Naomi e-mail events@osbornes.net.