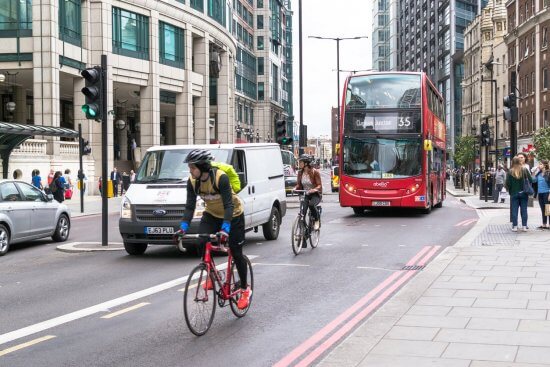 The Government released some clarification last week in relation to the upper limit of the cycle to work scheme.
Many people will be familiar with this scheme which allows employees to get a shiny new bike through a type of salary sacrifice scheme. So their employer fronts the cost and the employee pays it back in instalments each month directly from their wage.
Indeed it is something many of my colleagues here at Osbornes Law's cycling accident team have taken advantage of and I must admit to jealously eyeing up their new wheels as they parade them past me, every morning, with thoughts of upgrading my ageing bike.
The Government clarification could lead to an increase in electronic bike sales. Electronic bikes, or e-bikes, are essentially a bike with an battery attached which allows the rider to make use of an electric motor at the touch of a button.
The cost of E-Bikes
Decent e-bikes are usually priced above £1000, which is what employers previously understood the upper limit of the cycle to work scheme to be. The Government now say that employees can purchase bikes worth over £1000 under the scheme.
This could result in making e-bikes appealing to many people who want to commute to work by bike but were reluctant to pay over £1000 up front and who were reluctant previously to pedal in under their own steam. For example people who live further away from work, who may have thought it was too far to cycle, could see an e-bike as a good option, letting the electric motor take the strain of the extra mileage. They could make real savings on petrol or public transport and get some exercise while they are doing it.
With this potential e-cycle revolution ahead, now seems the best time to look into whether there are any specific rules that govern e-bikes. Are they treated the same as regular bikes or because they are powered are they treated like a motor vehicle?
How are E-bikes treated?
There are several fairly straightforward rules that apply:
Speed – e-bikes are only legal if they propel you to a maximum speed of 15.5 miles per hour.  There are no legal requirements to hold insurance, wear a helmet (although it is always sensible to do so) or hold a license. If the e-bike can propel you faster than 15.5 miles per hour, it is classed as a moped and you will need a license, tax, insurance and a motorcycle helmet.

Power – the maximum power output of the motor must be limited to 250 watts.

Age – to ride an e-bike you must be aged 14 and over.

Pedals – An e-bike has to have pedals which can propel it as opposed to just being able to move by the electric motor only.
If the e-bike complies with all of the above then you can ride it anywhere you would usually ride a normal bike.