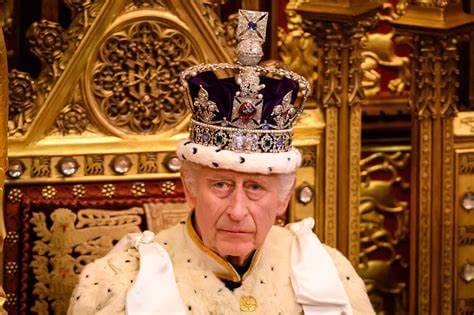 Yesterday, 7th November 2023, in the King's Speech we heard the following:
"My Ministers will bring forward a bill to reform the housing market by making it cheaper and easier for leaseholders to purchase their freehold and tackling the exploitation of millions of homeowners through punitive service charges."
This has been followed up with the following further details by the Prime Minister's Office:
The Leasehold and Freehold Reform Bill will put the country on the right path for the future by giving homeowners a fairer deal in the following ways:
Empowering leaseholders:

Making it cheaper and easier for existing leaseholders in houses and flats to extend their lease or buy their freehold – so that leaseholders pay less to gain security over the future of their home.
Increasing the standard lease extension term from 90 years to 990 years for both houses and flats, with ground rent reduced to £0. This will ensure that leaseholders can enjoy secure, ground rent free ownership of their properties for years to come, without the hassle and expense of future lease extensions.
Removing the requirement for a new leaseholder to have owned their house or flat for two years before they can benefit from these changes – so that more leaseholders can exercise their right to the security of freehold ownership or a 990-year lease extension as soon as possible.
Increasing the 25 per cent 'non-residential' limit preventing leaseholders in buildings with a mixture of homes and other uses such as shops and offices, from buying their freehold or taking over management of their buildings – to allow leaseholders in buildings with up to 50 per cent non-residential floorspace to buy their freehold or take over its management.

Reforming the leasehold market:

Banning the creation of new leasehold houses so that – other than in exceptional circumstances – every new house in England and Wales will be freehold from the outset

We will also consult on capping existing ground rents, to ensure that all leaseholders are protected from making payments that require no service or benefit in return, have no requirement to be reasonable, and can cause issues when people want to sell their properties. Subject to that consultation, we will look to introduce a cap through this Bill."
For many, this further information still leads to more questions than answers (and answers we have been awaiting since January 2021). Such as how will this proposed bill actually make lease extensions cheaper and easier? There is no reference to marriage value at all in this information and any confirmation on whether this will be abolished or not. There is no reference or mention to the proposed government lease extension calculator that was previously proposed, etc.
What we can see is there does appear to be a commitment to bring in reform in the near future. It also appears that we can say with some confidence that there will be reform that lease extensions will be reformed so that they will grant 990 years leases rather than just a 90 year extension and that the two year ownership provision will be abolished.
The biggest question is when will this new bill be passed and enacted? And that we still do not know either. It has been reported that the transition of this new proposed Bill is unlikely to be easy.
Currently our advice still remains that if you have a lease with approaching or under 80 years remaining time is likely to still be of the essence and we would recommend you consider extending your lease as soon as possible. Those with 85 years or more may also still want to consider extending their lease in the short-term depending on their plans for the property although waiting for the new legislation is likely to be the best course of action currently.
If you have any queries on any of the above, our specialist lease extension lawyers would love to help. Feel free to fill out our online enquiry form below to get in contact with Guy Osborne or Amber Krishnan-Bird.
Contact a Specialist Today
Email us Send us an email and we'll get back to you
Shilpa really helped us take charge of the situation and helped resolve this property dispute. I would not hesitate to recommend her or the team to anyone in a similar situation.

On first meeting Shilpa I was sure that she understood immediately my requirements, and was sympathetic both to my financial restraints and my emotional state. She achieved everything I asked of her and proved to be invaluable, professional and efficient

At every step Shilpa alleviated any concerns and stresses we had. Always fast to respond, always professional and super knowledgeable.

Shilpa has helped us through some key property litigation matters (residential and commercial) since 2014 and has delivered on every occasion. One particular issue had kept us in a state of stress and tension for almost a decade and after getting in touch with Shilpa she was able to help us bring the matter to a peaceful and successful conclusion.

I received a call from Shilpa Mathuradas a couple of hours after filling the enquiry form for a callback. She actively listened to my party wall concerns responding with gentle professionalism, answering my concerns, letting me know what is and is not possible and when best to bring in a solicitor. All this within 10 minutes. Excellent.

"They are an outstanding firm to work with. They are consistently impressive in their work."

Excellent in every aspect.

If I had another reason to have to seek legal advice again, I wouldn't hesitate to use Shilpa, and would recommend her to anybody who needed legal advice.

Shilpa was professional, realistic, and unflappable. Shilpa managed to persuade a reluctant witness to come forward to support my case. She obviously knows her subject very well.

I always had full confidence in Shilpa keeping my best interests at heart. I often didn't understand the legal language, and she would follow this up with a phone call and patiently explain.