London Tube Sign Causes Head Injury
2 Aug 2021 | Rob Aylott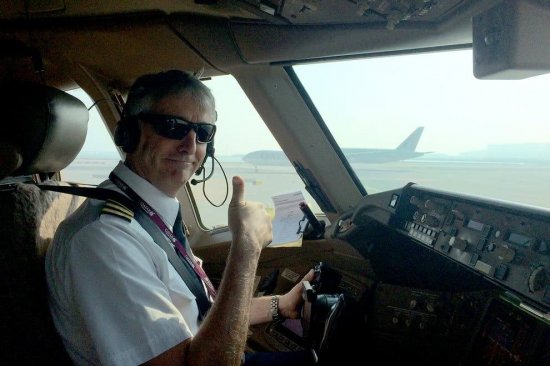 Serious brain injury claim after falling London tube sign knocks pedestrian unconscious.
An airline pilot 'miraculously' survived after a 20kg rail sign fell four metres onto his head at a busy London tube station.
Piero Burresi-Paone, 58, from Crouch End, North London, was walking with his wife Federica and six-year-old daughter when he was knocked unconscious by the national rail and tube sign at Kentish Town station.
Doctors said it was a 'miracle' that he survived the accident on August 21 last year which left him with vertigo, depression, low energy and memory loss.
Piero, who lost his job as a captain and an instructor at Qatar Airways as a result of the accident, is taking legal action against Tfl through London law firm Osbornes Law.
The unsafe sign was reported to Tfl weeks before the incident, but it is claimed that neither Tfl nor maintenance company Engie did anything about it.
Piero said: "I feel so angry that my daughter had to see what she did and was so scared. Having seen a video of the incident and seeing her terrified face was very difficult to bear as a parent. Why did they not put barriers around the area at least and why did they leave a sign that was dangerous for so long? Why were no safety measures put in place to stop this from happening? If it had been my daughter who had been struck by the sign she would be dead. I am lucky to be alive.
"I am extremely frustrated that nobody has admitted liability even though the sign fell on my head and nearly killed me through no fault of my own. I don't care if Tfl is disputing who is responsible with the maintenance company, I just want somebody to admit that they were to blame as it has been almost a year since it happened. I want Tfl to make sure they have procedures in place to make sure this doesn't happen to anybody else."
Piero cannot remember the incident, but his wife Federica recalled: "We were walking past the entrance to the station when I saw what looked like a maintenance man holding his hands up to catch something. As we approached he jumped out of the way and at that moment a big national rail and tube sign fell onto Piero's head. There was blood down his face and I was screaming at the maintenance guy and for somebody to call an ambulance. At that moment I thought Piero was dead as he was lying on the floor lifeless. The man didn't do anything to help and just walked away. While this was going on my daughter was running around terrified at what she had just seen happen to her father."
Piero was transferred to St May's Hospital, Northwest London, where he spent five days.
Federica added: "The doctors were concerned that he had fractured his spine or suffered brain damage but when they did all of the tests the doctors said it was a miracle that he had not suffered any serious damage."
Piero said that the biggest impact on his family came from losing his role with Qatar Airways. He said: "As a pilot having vertigo is a disaster and it meant that I lost my dream job. I thought my bosses would wait for me to get better but they decided to fire me straight away. I was an instructor for them, so I thought I was a valuable asset, but they decided to get rid of me. I was devastated and it made me worried that I wouldn't be able to get another job flying. I have managed to have treatment for the vertigo since which means I am safe to fly but this incident and me losing my job has deeply impacted all of our lives. I feel like I have lost everything because of Tfl."
Robert Aylott, a partner at London Lawyers Osbornes Law, who is representing Piero, said: "This horrific incident has had a devastating impact on my client's life. He is desperate for liability to be admitted in this case so that he can move on with his life and is extremely frustrated that nobody is accepting responsibility despite this easily preventable incident being no fault of his own. I would urge TfL to make sure safety measures are put in place to ensure nobody has to endure what my client has been through."
If you have experienced a head injury through no fault of your own and believe you could have a claim, contact our personal injury team on 0207 485 8811 or complete an online enquiry form.
You can also read the press coverage of the story in the Evening Standard and Daily Mail
Rob Aylott is an extremely talented lawyer dealing with cases of the utmost severity. He is very knowledgeable, tactically astute and an excellent negotiator.

"Literally, putting your future in their hands, Rob Aylott and the team at Osbornes Law took the uncertainty, vulnerability and fear resulting from a catastrophic life event and turned it into a safety net for the rest of my life. Empathy, professionalism and delivering exactly what they say. You're safe in their hands."

"The hard-working, thorough and committed Robert Aylott, who brings significant heavyweight personal injury experience."