Stephanie Prior Comments on the Ockenden 'Maternity Scandal' Report
6 Apr 2022 | Stephanie Prior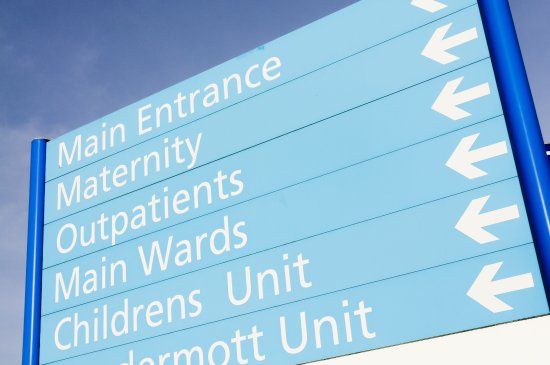 Following the publication of the Ockenden Report, an independent review of maternity services at Shrewsbury and Telford Hospital NHS Trust, Stephanie Prior speaks to Sky News of her concerns of other NHS Trust maternity units.
Senior midwife Donna Ockenden's final report on her independent review of maternity services at the Shrewsbury and Telford NHS Hospital Trust was published last week. Originally commissioned in 2017 by Secretary of State for Health and Social Care, Jeremey Hunt, the aim was to examine 23 cases of birth injury concerns. By the end of the review, however, nearly 1500 families were involved, making this the largest inquiry into a single service in the history of the NHS.
Stephanie Prior's maternity care concerns
Stephanie Prior, a senior medical negligence lawyer at Osbornes Law specialises in birth injury claims. She was interviewed by the Sky News and Times radio following the investigations. Stephanie who refers to the families her team has represented since the 20 year investigation period ended says 'lessons haven't been learned which doesn't help the families who have been affected later on in the timeline… I don't think the issues identified within that report are unique to Shrewsbury and Telford Hospital NHS Trust because I deal with a lot of cases at other hospitals where similar sorts of things are happening on a day to day basis.' 
You can watch the Sky News interview below.
Urgencies highlighted
The first report published in December 2020 outlined changes recommended to be taken by maternity services across England. The second report builds on these actions and shares new information that should drive the changes, 'as a matter of urgency'. For, according to Ockenden, the ultimate intention of the report is to implement meaningful change in maternity services across England, in order to save lives and reduce harm, make the service more responsive to families and for the NHS to be more accountable for the service it delivers.
The primary findings of the second report are summarised below.
Failed maternity service
Encompassing the period 2000-2019, the 250-page report describes a trail of devastation involving maternal and neonatal deaths, stillbirths and birth injuries including brain damage, with particular focus at Shrewsbury and Telford NHS Hospital Trusts. Ockenden describes the Trust's maternity service as a failure: 'it failed to investigate, failed to learn, and failed to improve and therefore often failed to safeguard mothers and their babies'. As a consequence of these failings, more than 200 babies and nine mothers died, who otherwise likely would have survived.
Inadequate investigation compounded ongoing poor care
The report found poor care to be an ongoing problem, partly due to the fact that midwifery staff displayed a misplaced over-confidence in their clinical skills, as well as a reluctance to seek support from other health care professionals when necessary.
The ongoing poor care was compounded by inadequate investigation procedures. For example, 12 cases of maternal death were reviewed but only one of these was conducted externally. The internal investigation processes were sub-standard, 'downgrading serious incidents' in order to 'avoid external scrutiny'. Even the few external reviews were found to provide 'false reassurance' about the service. This meant omissions in care were not recognised and opportunities to prevent further harm were missed.
Failure of leadership and oversight
However, the failures of Shrewsbury and Telford NHS Hospital Trust did not arise solely from the point of care. Issues around following national clinical guidelines, combined with a lack of collaborative working and an unhealthy culture within the Trust's staff, resulted in a dysfunctional service. Staffing and training deficiencies within the medical and midwifery workforce also had a detrimental effect.
Then, when it came to the complaints process, clinicians were found to be lacking in compassion and were unprepared for briefings, while correspondence arising from the complaint's procedure contained inaccurate information, justifications for care failures and blame of the families involved.
Ultimately, the report found that the Trust leadership failed to support staff and to implement service improvement and there was an overall lack of direction and accountability.
Recommendations
Recommendations from the review were issued to all Trusts offering maternity care in England. These included:
Immediately increasing the budget for maternity services to £350 million annually, to ensure a safe workforce with minimum staffing levels, supported by robust, multidisciplinary training
Accountability and timely implementation of improvements, with staff able to easily escalate concerns and the Trust board having oversight of care quality
Clinical governance to ensure investigations and complaints are meaningful for staff and families
An immediate suspension of the midwifery 'Continuity of Carer' model at all Trusts
In practice, the recommendations cannot be implemented in full
However important the Ockenden recommendations, a shortage of more than 2,000 midwives means in practice they cannot be fully implemented. The chief executive of the Royal College of Midwives said, 'I am deeply worried when senior staff are saying they cannot meet the recommendations […] which are vital to ensuring women and babies get the safest possible maternity care'.
Despite additional funding for NHS maternity services, the lack of staff cannot be addressed immediately. Recruitment and retention must be managed in tandem, as Saffron Cordery, deputy chief executive of NHS Providers describes some Trusts having to close maternity services because of workforce gaps (ibid.).
Accountability for the past: police investigation
The impact of the negligent maternity care was profound. It is clear that families were harmed due to entirely avoidable failures of maternity care. Sajid Javid, the Health Secretary said that 'those responsible for the 'serious and repeated failures will be held to account'. Currently a criminal investigation is being carried out by West Mercia Police.
Looking at the situation now and into the future
The Ockenden report has made for distressing reading and has exposed 'uncomfortable truths' for everyone involved in NHS England's maternity services, requiring 'deep soul-searching' by maternity staff, managers and the Royal Colleges. Although the report is cited as a 'blueprint' for safe maternity care, and while improvements to the service have been made in light of its recommendations, it is clear that more needs to be done to keep women and babies safe now and into the future.
If something has gone wrong during the birth of your child, or to a mother and baby close to you, due to negligent hospital care, our team of medical negligence specialists can help. Our lawyers are experts in securing settlements and justice for those affected by birth injuries caused by improper care. Call Stephanie Prior, or complete an online enquiry form.
Stephanie Prior has over twenty-five years of experience in helping families hold NHS Trusts to account for avoidable mistakes and medical negligence. Before Stephanie qualified as a lawyer she was a senior NHS nurse. This means she is very familiar with medical terminology and procedures. She is, therefore, able to quickly identify any anomalies in medical records, which may help in bringing a maternity claim against the NHS Trust
"She has represented victims in a number of high-profile cases."


'They are ambitious for their clients and expect high standards from all who work with them.'

"Osbornes somehow combine the accessibility of a local firm, with the professional standards of a national or city outfit."


"Osbornes, is described as having 'superb judgement and a medical knowledge that is second to none."

"She works tirelessly for her clients and is incredibly focused on their needs. Attention to detail is key and she is meticulous."

"She's a very committed lawyer and always has the best interest of the client at heart."

"Stephanie Prior is excellent to deal with. She keeps everything up to date and works extremely hard for the clients and their families."

Stephanie Prior is very experienced, with an encyclopaedic medical knowledge. Fights tooth and nail for her clients.

Stephanie Prior is a first-rate clinical negligence specialist whose industry, great experience and medical background put her in an exceptional class.

Stephanie Prior is a superb senior practitioner with an accurate eye for the nub of a case and an acute sense of the merit of any claim.

A very experienced team headed up by the wonderful Stephanie Prior, who has a fantastic reputation in the marketplace.

Stephanie has developed a particularly strong reputation for her handling of birth injury claims, as well as cases concerning surgical negligence and delays in surgery.

"An excellent firm which achieves fantastic outcomes for clients."

"Stephanie Prior takes on complex cases and gets excellent results. She has a background in medicine which serves her clients well and is a realistic but tough litigator."

"Stephanie Prior is hugely dedicated, adored by her clients, tenacious, efficient and extremely knowledgeable."

"Stephanie Prior is very good with troubled clients and is easily able to make them feel at ease."

"Stephanie shows sensitivity and deals with things in an understanding way."

Osbornes provides a very intimate and personal client service which is increasingly rare in this sector.

The lawyers in the team are highly experienced and will drive cases very hard on behalf of their clients.

"Stephanie Prior has a realistic attitude to the complexities of the cases. She wins the trust of her clients and goes the extra mile to ensure they get the best outcomes."

"Her knowledge base is second to none and her understanding of the litigation process stands out, as does her ability to work collaboratively."

"Stephanie Prior... manages a varied caseload, including obstetric claims, child and adult brain injury cases and fatal and non-fatal spinal cord injury cases."

"Stephanie is experienced, knowledgeable of all aspects of clinical negligence work, and strategic in running cases."

"Key team members include the approachable, compassionate and efficient Stephanie Prior."

"The team were extremely professional in putting my needs first. There was a joined-up approach to catering for the client, and all lawyers involved were briefed and constructive."

Stephanie Prior is always very professional and kind. Highly recommended.

Quite simply excellent, with a highly competent and well-rounded team. They understand complex medical litigation and have been our lifesavers, and we will always owe them our immense gratitude.

Stephanie Prior is 'very warm' and 'caring', and an 'exceptional professional'.

Stephanie Prior continues to receive widespread praise from clients, who state that she explains the legal aspects of the case very clearly, and she is also a caring person who handles cases on a personal level.