APIL Fellow gets accreditation for serious accident cases
3 Apr 2019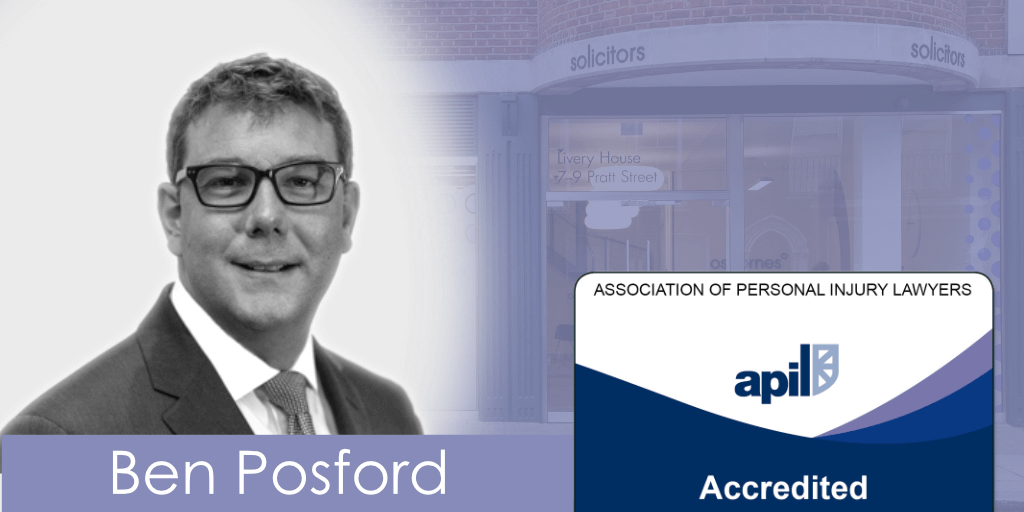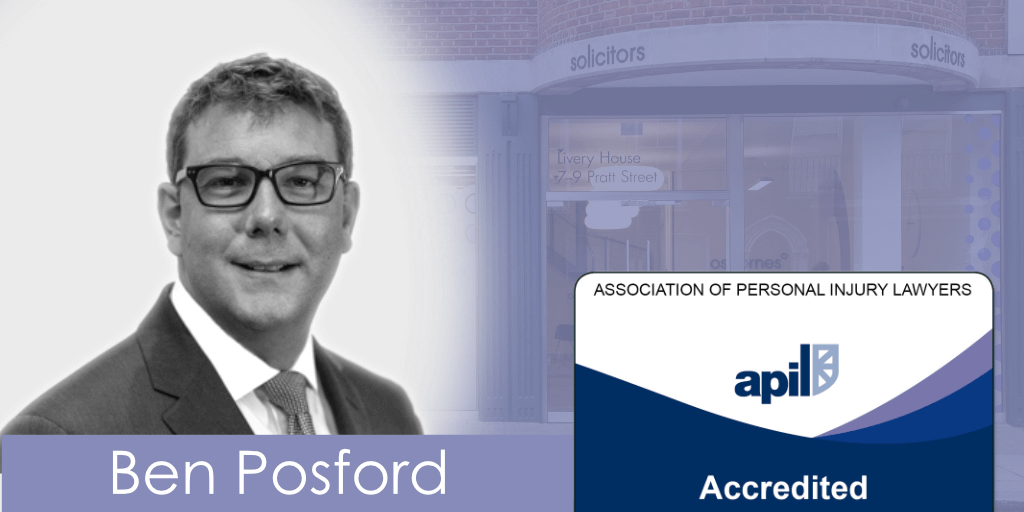 Ben Posford, Head of Catastrophic Injury, Osbornes Law has received further recognition by the Association of Personal Injury Lawyers (APIL) for his specialist personal injury work. He recently gained accreditation for APIL's brain injury and fatal accident specialist schemes, and Ben has also been confirmed as an assessor for future candidates for both schemes.
Commenting on his further accreditation and new role, Ben said "It is important that lawyers who have built a reputation based on high levels of client service and a deep understanding of their fields of expertise are able to obtain appropriate accreditation to set them apart from less experienced practitioners, particularly when so many people rely on the internet for finding the right lawyer and completing their own due diligence. I hope with these two advanced accreditations my clients, both present and future, will feel the peace of mind that comes with knowing that they are in safe hands, and that my team and I will be doing everything we can to fight their corner in circumstances of terrible loss or life-changing injuries".
APIL Fellowship is one of the highest levels of APIL accreditation. With 125 currently in the country. APIL Fellows are highly experienced, skilled specialists who are dedicated to sharing their knowledge with other lawyers to encourage and promote best practice.
The APIL accreditation scheme is based on important competence standards and provides a quality mark of competence and specialist expertise for solicitors and counsel dealing with personal injury claims. APIL's scheme has been running for almost 20 years.
Stuart Kightley, Managing Partner, Head of Personal Injury and APIL Fellow praised the work of APIL. "Our specialist personal injury lawyers have been actively involved with APIL campaigns and their dedicated work fighting for the rights of injured people, for many years. I am pleased that our involvement continues with Ben becoming an assessor for APIL's accreditation scheme as it recognises specialist skills and provides independent pathways for injured people."