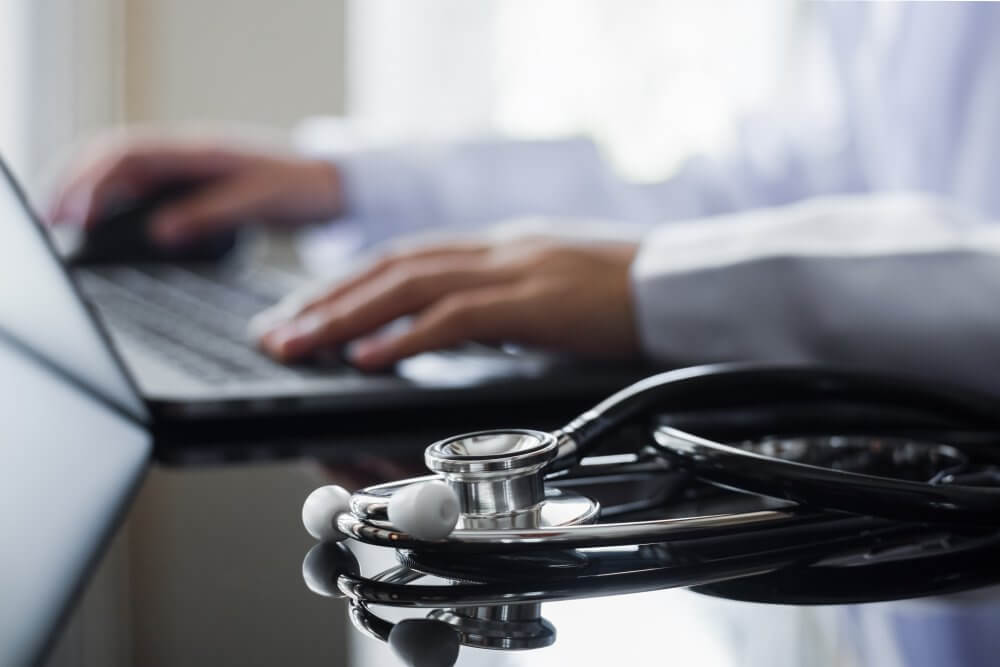 La HSIB o Healthcare Safety Investigation Branch (Subdivisión de Investigación de la Seguridad Sanitaria) es una organización independiente compuesta por un equipo de investigadores y analistas cuyo objetivo es llevar a cabo investigaciones independientes de los problemas de seguridad de los pacientes en los servicios financiados por el NHS en toda Inglaterra. La HSIB solo puede investigar cuestiones de seguridad relacionados con los pacientes que ocurrieron después del 1 de abril del 2017.
La organización es completamente independiente del NHS en cuanto a las investigaciones. Sin embargo, el Ministerio de Sanidad y Asistencia Social la financia y se recoge dentro del NHS de Inglaterra y NHS Improvement.
El Gobierno publicó un borrador de proyecto de ley de investigaciones sobre la seguridad de los servicios sanitarios en septiembre del 2017 donde recomiendan formar un nuevo organismo, el Health Service Investigations Body (HSSIB), también para investigar cualquier incidente relacionado con la seguridad del paciente en el NHS. La idea es que el HSSIB sea completamente independiente y continúe el trabajo del HSIB, exceptuando las investigaciones sobre el área de maternidad.
El proyecto de ley:
Fundará el Health Service Safety Investigations Body (HSSIB), como un nuevo organismo independiente con poder para llevar a cabo

investigaciones sobre los incidentes en la seguridad de los pacientes

que ocurran en los servicios financiados por el NHS.

Creará un espacio seguro a través del cual los participantes puedan dar información al HSSIB, sabiendo que esa información no se compartirá con nadie, y solo se revelará bajo ciertas circunstancias según indique la ley;
Enmendará la Ley de Forenses y Justicia de 2009 (Coroners and Justice Act) para permitir que los organismos del NHS, en lugar de las autoridades locales, designen a los médicos forenses; e imponer la obligación al secretario de Estado de garantizar que se designen suficientes médicos forenses para Inglaterra, que cuenten con los recursos adecuados y que se supervise su desempeño.
¿Quién forma la Healthcare Safety Investigation Branch (HSIB)?
El equipo de investigadores y analistas liderados por Keith Conradi. Es el investigador principal con una gran cantidad de experiencia en accidentes aéreos y piloto profesional durante 40 años. Otros miembros del equipo son el Dr. Kevin Stewart que es el director ejecutivo médico e investigador principal adjunto. Es un geriatra cualificado; Lynne Spencer, directora ejecutiva de Servicios Corporativos que ha trabajado en el NHS durante unos 18 años en un puesto de gobierno corporativo / gestión de riesgos y el Dr. Stephen Drage, el director ejecutivo de Investigaciones que ha trabajado previamente como director médico adjunto en un NHS Trust de gran envergadura y sigue ejerciendo como consultor de cuidados intensivos y anestesista.
También hay subgrupos de equipos como:
La Unidad de Inteligencia, compuesta por 5 personas que priorizan las acciones de la HSIB; gestionan el Sistema externo de Notificaciones de Concienciación sobre la Seguridad (Safety Awareness Notification System); gestionan la base de datos de inteligencia y el asesoramiento de expertos.
El Equipo Nacional de Investigación que son el núcleo de la HSIB y supervisan las investigaciones. El equipo está formado por un grupo de individuos con una extensa experiencia en la gestión de proyectos; revisión de casos graves; investigaciones multiinstitucionales; gestión dentro del NHS; gestión de la seguridad; investigación de accidentes; enfermería; derecho; medicina y seguridad del paciente.
El Equipo de Investigación del Área de Maternidad es un equipo de obstetras y matronas cuya función es investigar todos los incidentes en el área de maternidad en el NHS.
El equipo de alta dirección que se encarga de las cuestiones relacionadas a la gestión y la tecnología de la información; las finanzas y el rendimiento; el cumplimiento de los datos y la gobernanza de la información; la comunicación; la educación, el aprendizaje y el desarrollo; la política, la participación de los pacientes y el público, etc.
La Asociación de Ciudadanos y el Grupo de Entrega está formada por individuos de diferentes contextos que son miembros internos y externos de la HSIB y comparten sus experiencias y conocimientos en la participación de los pacientes y el público para ayudar y elevar el perfil de la HSIB. Algunas de estas personas han vivido en carne propia un mal servicio del NHS o han perdido a un familiar por una atención deficiente del NHS.
¿Qué hace el HSIB?
El objetivo principal de los informes que prepara la HSIB es investigar cualquier problema de seguridad de los pacientes dentro del NHS.
Los dos programas principales son las Investigaciones Nacionales y las Investigaciones en el Área de Maternidad. Cualquier persona puede informar de un problema en la seguridad de los pacientes en HSIB. Los pacientes, sus familiares, el personal (y las organizaciones) del NHS y el público en general pueden remitir a los pacientes.
¿Cuál es el objetivo de una investigación del HSIB?
El objetivo principal de la investigación de la HSIB es llevar a cabo una investigación exhaustiva de las circunstancias que conciernen al problema de seguridad del paciente y preparar un informe.
La HSIB no intentará investigar cuestiones relacionadas con la culpa o el incumplimiento del deber de cuidado. No se trata de una investigación jurídica, pero el informe final es útil para su abogado especializado en negligencias médicas.
El HSIB involucrará a los profesionales del NHS Trust/de la salud implicados en los cuidados; al paciente y a la familia en el proceso de la creación del informe y todas las investigaciones nacionales se publican una vez que el informe está finalizado.
Las investigaciones en maternidad no se publican, sino que se comparten con la familia, el NHS Trust y los profesionales sanitarios que participaron en el incidente de seguridad del paciente en cuestión.
La HSIB recopila información de sus investigaciones para poder identificar temas relacionados con la seguridad del paciente. Una vez que han completado una serie de investigaciones relacionadas con un determinado NHS Trust, organizan un taller con el NHS Trust en cuestión que les permite:
Minimizar las duplicaciones y la carga de trabajo;

Elaborar comentarios constructivos sobre cuestiones comunes;

Plantear acciones que requieren una revisión inmediata para mejorar la seguridad, en un plazo más rápido que el de esperar a que se completen nuestros informes de investigación.
Respecto a las investigaciones sobre el área de maternidad, la HSIB tiene un acuerdo con la CQC en cuanto a compartir la información relativa a las investigaciones. También colaboran estrechamente con el programa de mejora de la calidad Each Baby Counts del Royal College of Obstetricians & Gynaecologists y MBRRACE-UK (Madres y Bebés: Reducción de riesgos mediante auditorías e investigaciones confidenciales en todo el Reino Unido) y NHS Resolution.
¿Cuántas investigaciones lleva a cabo la HSIB cada año?
El HSIB lleva a cabo hasta 30 investigaciones al año en relación con sus investigaciones nacionales y, sorprendentemente, a partir de diciembre de 2020, 1000 investigaciones al año en relación con sus investigaciones en el área de maternidad. En agosto del 2020 se iniciaron 1478 investigaciones de maternidad y se concluyeron 1083, trabajando con 130 Trusts del NHS en 14 regiones del Reino Unido, que incluyen 10 Trusts de Ambulancias del NHS. No todas las familias desean involucrarse con el HSIB y las estadísticas revelan que el 87 % de las familias se involucraron con las investigaciones de maternidad y un poco más, el 89 %, con la investigación nacional.
¿Ha afectado COVID-19 a las investigaciones de la HSIB?
Al parecer, entre abril de 2019 y marzo de 2020 hubo 41 consultas de muerte materna a la HSIB y sin embargo entre marzo y mayo de 2020 hubo 20.
Un patrón similar surgió con respecto a las consultas de mortinatos intraparto; entre abril y junio de 2019 hubo 24 consultas, pero durante el período de abril a junio de 2020 hubo 47, un aumento del 51 %.
Las investigaciones de la HSIB no sustituyen al Informe de Incidentes Graves e Improcedentes/Análisis de la Causa Principal que prepara internamente el NHS Trust implicado en cualquier incidente grave. 
¿Cómo usará el informe de la HSIB tu abogado especialista en negligencia médica?
En Osbornes Law, nuestros abogados especialistas en negligencia médica reciben muchos informes de la HSIB. La información de estos informes, cuando se coteja con la información de los informes médicos del paciente y cualquier otro informe de investigación, es útil para construir el caso. No reemplaza las pruebas de los expertos necesarias para demostrar los hechos en una reclamación, ni siquiera la versión del paciente de lo sucedido. Es una mera información que se puede utilizar como complemento de otras pruebas.
Nuestros abogados están especializados en reclamaciones por negligencia médica en el ámbito de la maternidad  y hemos utilizado los informes de la HSIB cuando la negligencia médica ha provocado lesiones infantiles durante el parto, como casos de reclamaciones por mortinatos y reclamaciones por parálisis cerebral. En el caso de Gabriela Pintilie, en el que los malos tratos llevaron a la muerte trágica de una madre tras dar a luz, se llevó a cabo una investigación de la HSIB y el informe formó parte de nuestras pruebas contra el NHS trust.
Teniendo en cuenta que la lengua materna de muchos de nuestros clientes no es el inglés y que muchos de ellos no entienden lo que ocurrió en el momento del incidente en cuestión, el HSIB está dispuesto a traducir sus informes al idioma del cliente para que pueda comprender por completo su contenido. Es algo muy útil y nuestro equipo jurídico formado por personas que hablan idiomas extranjeros puede revisar en detalle estos informes con el cliente para asegurarse de que entienden completamente su contenido.
Si cree se debe reportar un asunto relativo a la seguridad del paciente a la HISB o desea hablar con un abogado en relación con cualquier tema relacionado a la seguridad del paciente; por favor, póngase en contacto con nosotros llamando al número 020 4516 9259 o envíenos un email a sara.espeja@osborneslaw.com.
Este artículo ha sido escrito originalmente por Stephanie Prior, jefa  de negligencia clínica en Osbornes. Está clasificada como una de las principales abogadas de negligencia médica en Londres y también está acreditada por AvMA, la principal organización benéfica que defiende la seguridad del paciente.