Pedestrian knocked down receives £535,000 compensation
19 Jun 2018 | Stuart Kightley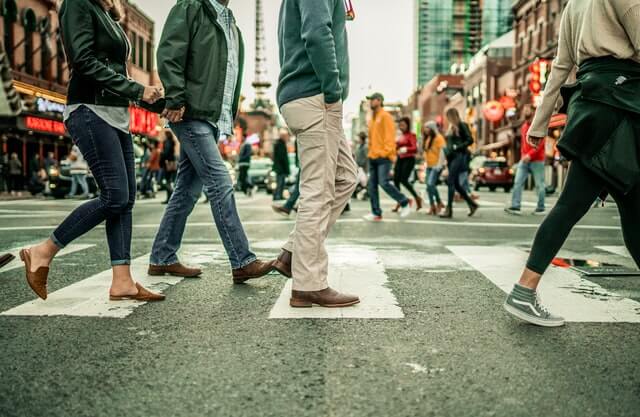 Osbornes acted for Mr M, a Polish graduate who was injured in a road accident when he was knocked down whilst running across a pedestrian crossing.
He suffered serious injuries including spinal fractures that left him with permanent bladder incontinence.  Liability was contested, both sides obtaining expert liability reports, and the case went to a High Court trial on the issue of how much the defendant was to blame.  Mr M won on that issue, which left the question of how much the claim was worth.
Mr M's solicitor Stuart Kightley, partner at Osbornes, obtained medical reports from a neurosurgeon, urologist, orthopaedic surgeon and psychiatrist and valued the claim on the basis that whilst Mr M was fit to work in his chosen career as a property agent he was left permanently disabled by his injuries; he was probably limited to self-employed work where he was able to manage his symptoms, which meant he was handicapped on the open labour market.
Mr M would also need lifelong medical supplies that were not guaranteed on the state and which he was entitled to claim from the defendants on a private basis.
The damages claim was settled by negotiations for £535,000 gross.
Commenting on the case, Stuart said:
"If this case had settled 5 years ago damages for the claimant's handicap on the labour market would have been limited to £20,000 or £30,000. Now, the courts are accepting the statistical evidence that proves how serious and damaging the effect of serious physical injury can be, so that in cases like this where the Claimant can still work but must be treated as 'disabled', his potential loss of earnings should be calculated using a formula (called Ogden 6, now Ogden 7) which reflects the high unemployment rates of disabled people.  The result is a much higher figure for future loss but more importantly one that reflects the reality of the situation".
Stuart Kightley is a recommended Personal Injury Lawyer in London by legal directory Chambers & Partners. The Personal Injury team is also recommended in the Legal 500 directory. If you have been involved in an accident, Osbornes Solicitors can help you claim compensation on a no win no fee basis.