Osbornes Law in The Times Best Law Firms 2023 Guide
6 Nov 2020 | Mark Freedman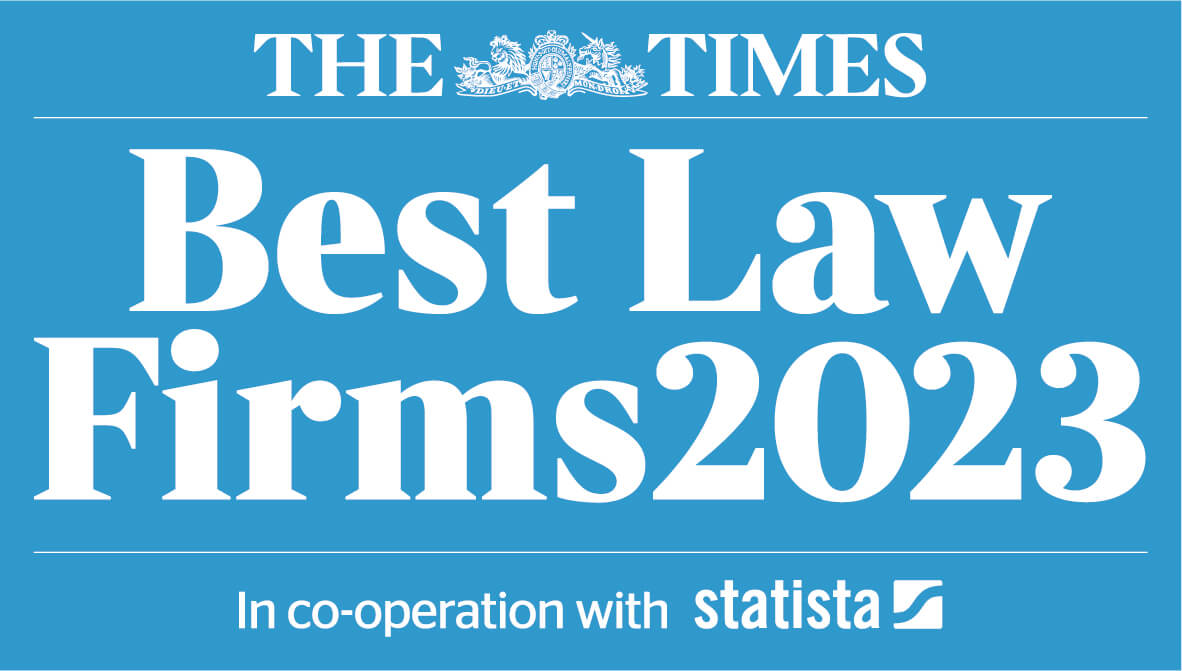 Osbornes Law is delighted to be featured in The Times 'Best Law Firms 2023' guide for the third consecutive year.
The 2023 guide has once again singled out the advice, client care and expertise of the family, personal injury and clinical negligence departments at Osbornes. The unique feature of his guide is that firms are ranked following conversations and feedback from other lawyers.
Stuart Kightley managing partner and specialist brain injury lawyer comments:
"We are delighted to have retained our place in the 2023 guide. There are over 10,000 law firms in England and to be ranked in this guide, which spotlights just 200 leading law firms is a real privilege for Osbornes. Our lawyers and staff work tirelessly to deliver successful outcomes for their clients and to be recognised for their hard work is a great achievement".
Divorce lawyer, Mark Freedman, who specialises in HNW divorce says:
"Our Family, PI and Clinical Negligence teams are thrilled to have been recognised by The Times. Our lawyers support clients when they are at their most vulnerable. At the same time as showing empathy and care to our clients, we also help them to take decisions that are in their and their family's best interests".
Osbornes were also featured in The Times Best Law Firms 2019, 2020 and 2021 guides.
Osbornes is also ranked as a leading London law firm in Chambers UK 2023, Legal 500 2023, Chambers HNW 2023 and the Spears HNW directory 2022.
To speak with our lawyers contact us on 0207 584 8811. You can also fill in an online enquiry form and we will call you back.